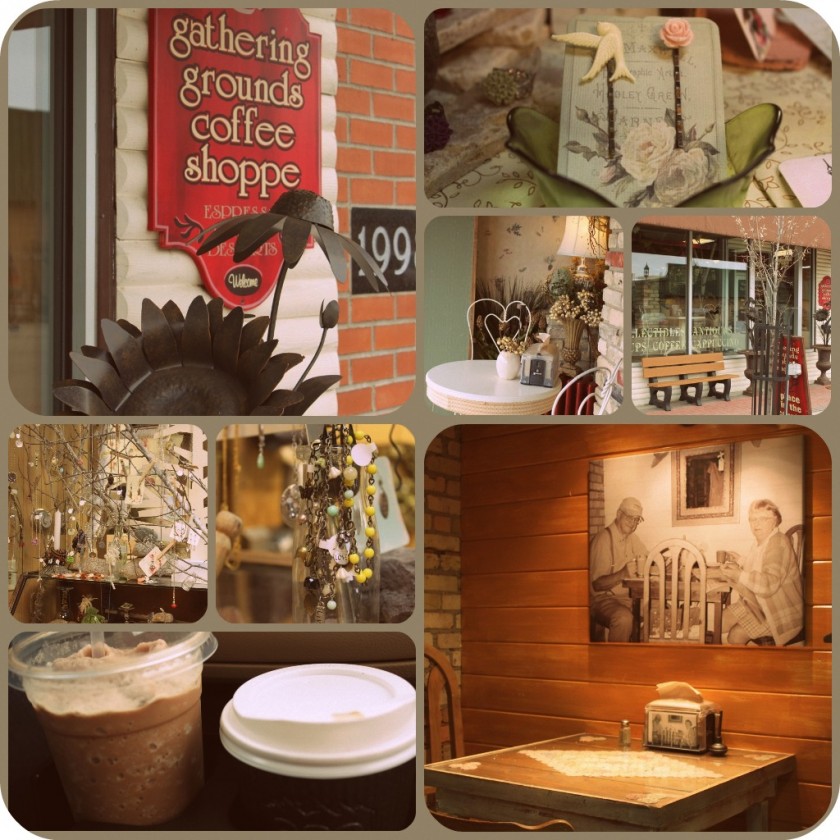 Sometimes you happen upon a place with just the right ambiance to change your mood to a happier one. That happens every time in Perham, Minn., when I walked into the Gathering Grounds Coffee Shoppe. The shop is so much more than a place that serves coffee. It has cold and grilled sandwiches, wraps, weight-watcher friendly meals, a children's menu and amazing desserts. A month ago, I ordered takeout from them and when I arrived at my destination was surprised my meal not only had a loaded and great-tasting sandwich but also fresh fruit and a wedge of Gouda. Yes, Gouda.
Not only do they serve a great dry cappuccino and lunch, but the shop is housed inside Place in the Country which is filled with many great gifts including jewelry, scarves, belts, new, vintage and eclectic finds, T-shirts, sweatshirts, a nice card selection, furniture, books, and now my book, BlessBack.
According to the Perham Chamber website, Lynn Roberts started this gift shop in her New York Mills home. When her family moved to Perham in 1991, she bought a 100-year-old building, renovated it and opened Place in the Country, adding the Gathering Grounds Coffee Shoppe with her daughter, Kari Roberts. They have been a bright spot to shop in Perham for 10 years.
So if you happen to find yourself in Perham, land of Barrel O'Fun potato chips and Tuffy's dog food, make sure to visit this special place located at 134 First Avenue and buy a cuppa and BlessBack. Tell Lynn and Kari that I sent you.
Thanks, Lynn!
The Gathering Grounds Coffee Shoppe/218-346-7969. Open Mondays through Fridays, 7:30 a.m. to 5 p.m., Saturday 9:00 a.m. to 5:00 p.m. Closed Sundays.
Julie Saffrin is the author of numerous published articles and essays. Her latest book, BlessBack: Thank Those Who Shaped Your Life, explores the power of gratitude and offers 120 creative ways to journey toward positive, lasting change.