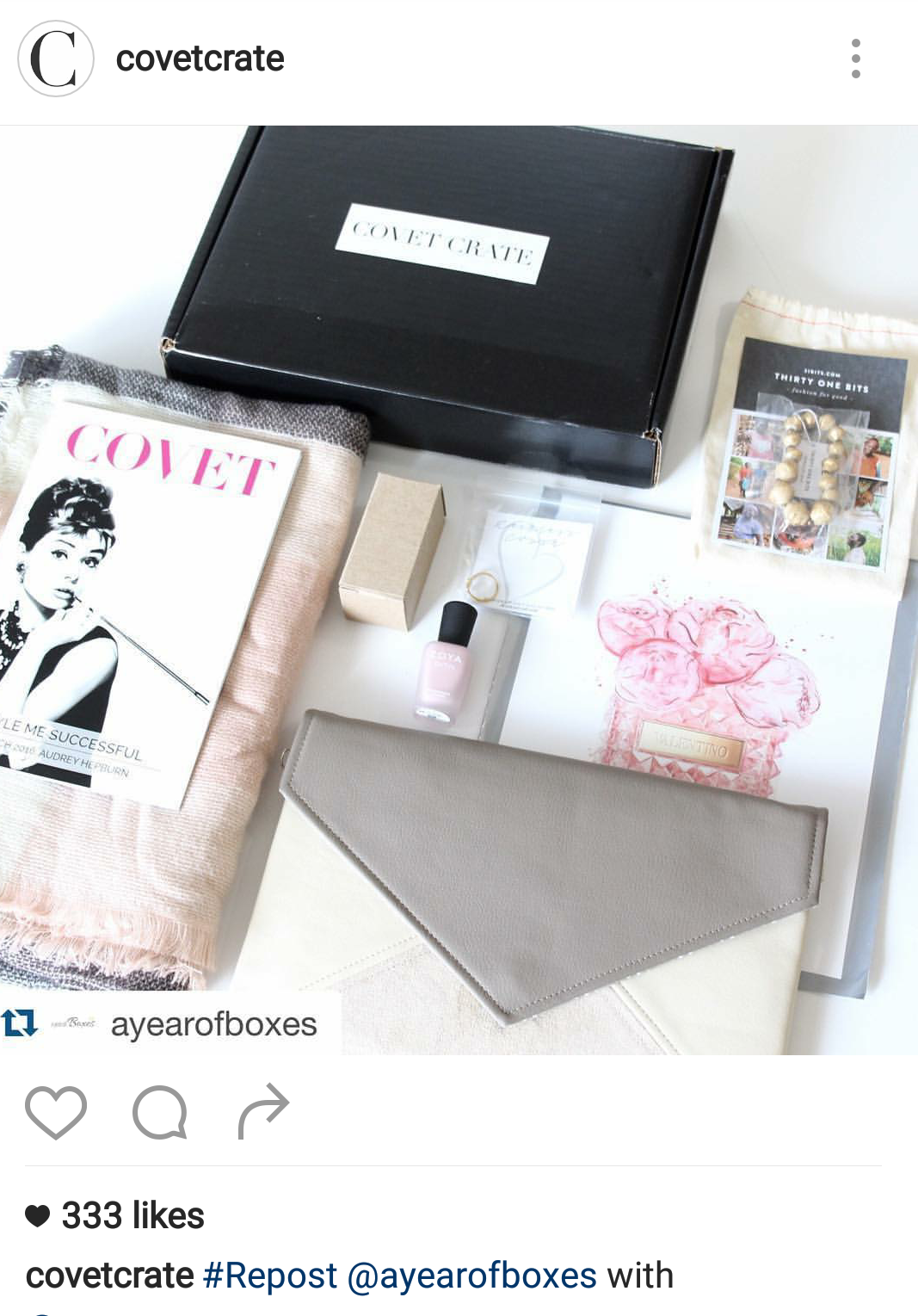 Several weeks ago, a young woman contacted me via the contact page of my website, https://juliesaffrin.com. She owns a subscription box service, Covet Crate, geared toward professional women, and she wondered if I would be interested in having my book, BlessBack®: Thank Those Who Shaped Your Life, be a part of its November box.
I couldn't have been more surprised, or grateful.
All sorts of online subscription box services exist, geared to a person's preference. Some boxes are beauty and make-up related, others are food or sewing related – there's even one for DIYers.
I subscribe to Stitch Fix, a subscription box service geared to those who love new clothing trends but who are not necessarily good at pairing things together. Stitch Fix, based upon preferences you give them such as body style, favorite colors, shoe size, etc., will put together a box for you and send it as often as once a month. Each time I receive a box, I carefully open the tissue paper and discover the beautiful clothes, jewelry or shoes that my stylist has chosen just for me.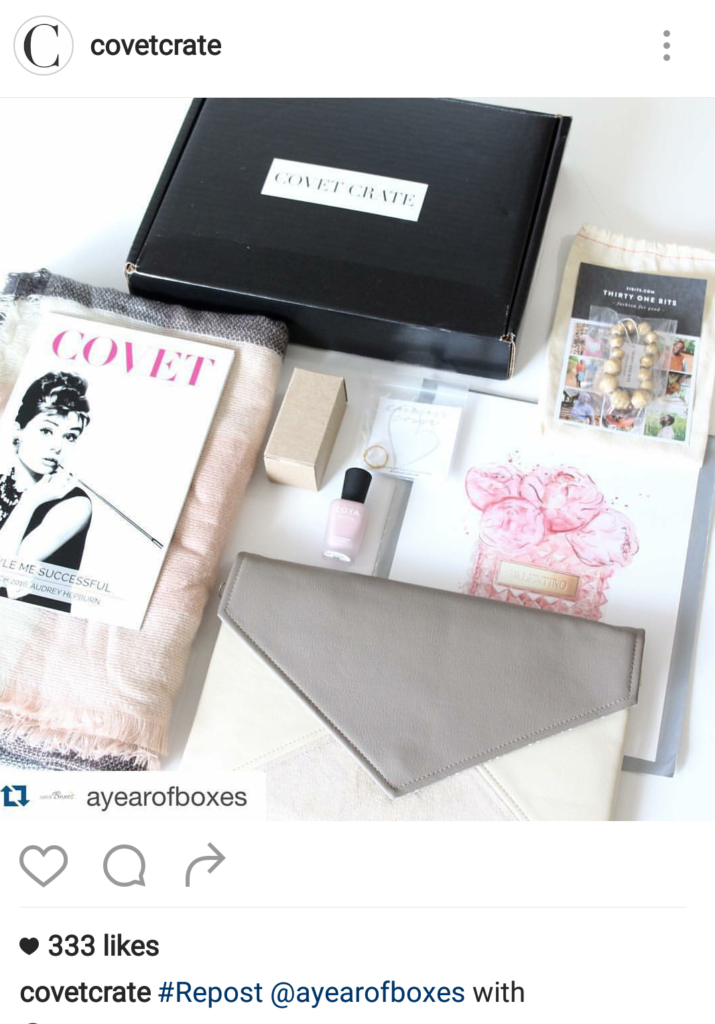 From the looks of Covet Crate's Instagram pictures, the boxes are filled with beautiful and thoughtfully chosen items, all geared to professional women. Covet Crate has two options for its subscribers. You can read all about it on the website.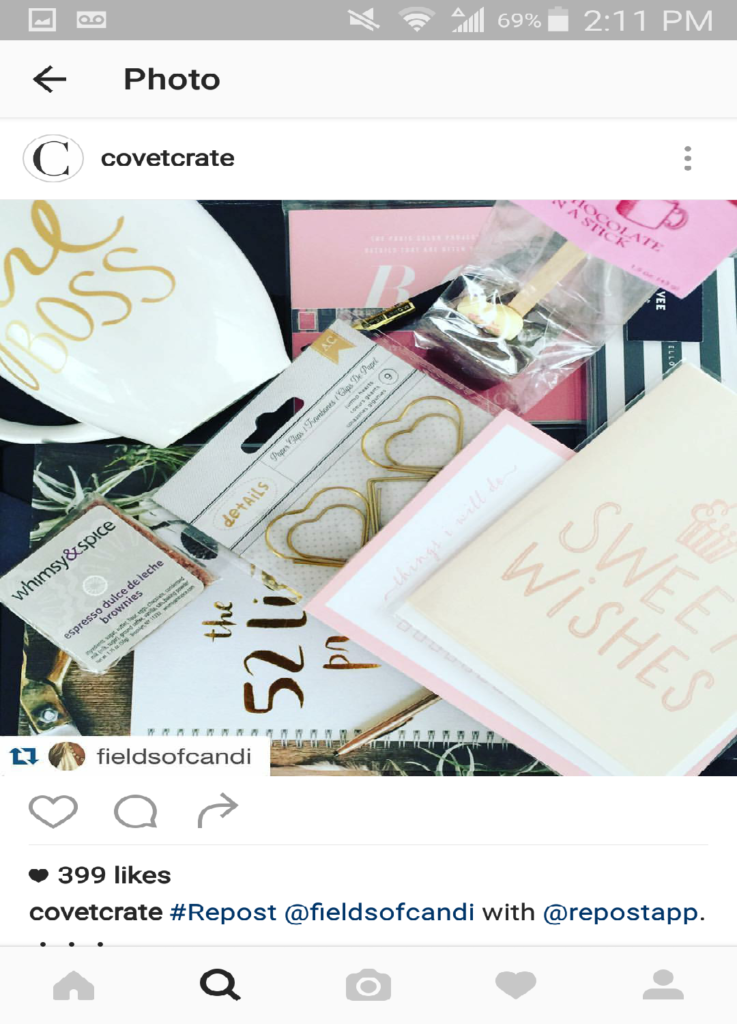 I feel incredibly humbled that Covet Crate chose being thankful as the theme for its November box and BlessBack to be a part of subscribers' boxes. I hope those who receive it enjoy the book's stories of people being transformed by power of gratitude.
Thank you, Katy, for stumbling upon my little book and selecting it to be a part of Covet Crate. I will be forever grateful for your reaching out to me.
Julie
Julie Saffrin is the author of numerous published articles and essays. Her latest book, BlessBack: Thank Those Who Shaped Your Life, explores the power of gratitude and offers 120 creative ways to journey toward positive, lasting change.