Description
This lovely set of 10 Lemon Tree Postcards has just the right amount of space to say your thanks in a happy, lemony way.
The cards make you happy just looking at them. The lovely shade of the lemon trees against vibrant the blue and white chinoiserie pots take you instantly to Italy's coast.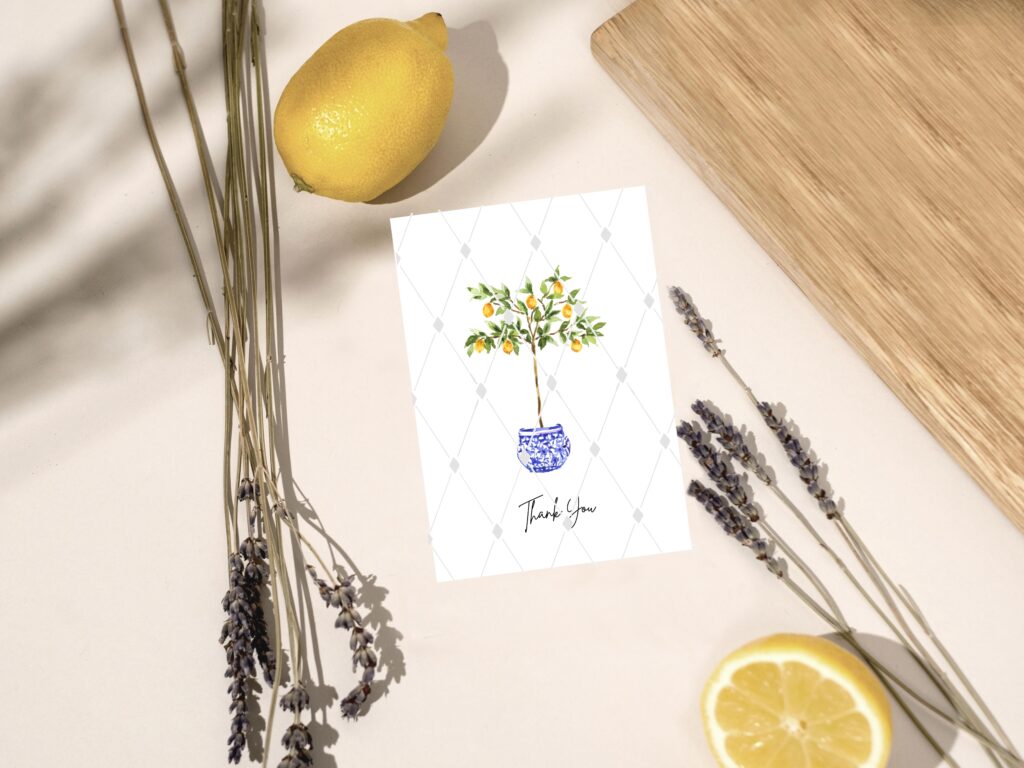 Your Lemon Tree Postcards include:
10 postcards 6 x 4 inches, on beautiful, high-quality cardstock
a sealed cellophane sleeve to protect them
Both are enclosed in a sturdy cardboard mailing envelope to protect your cards.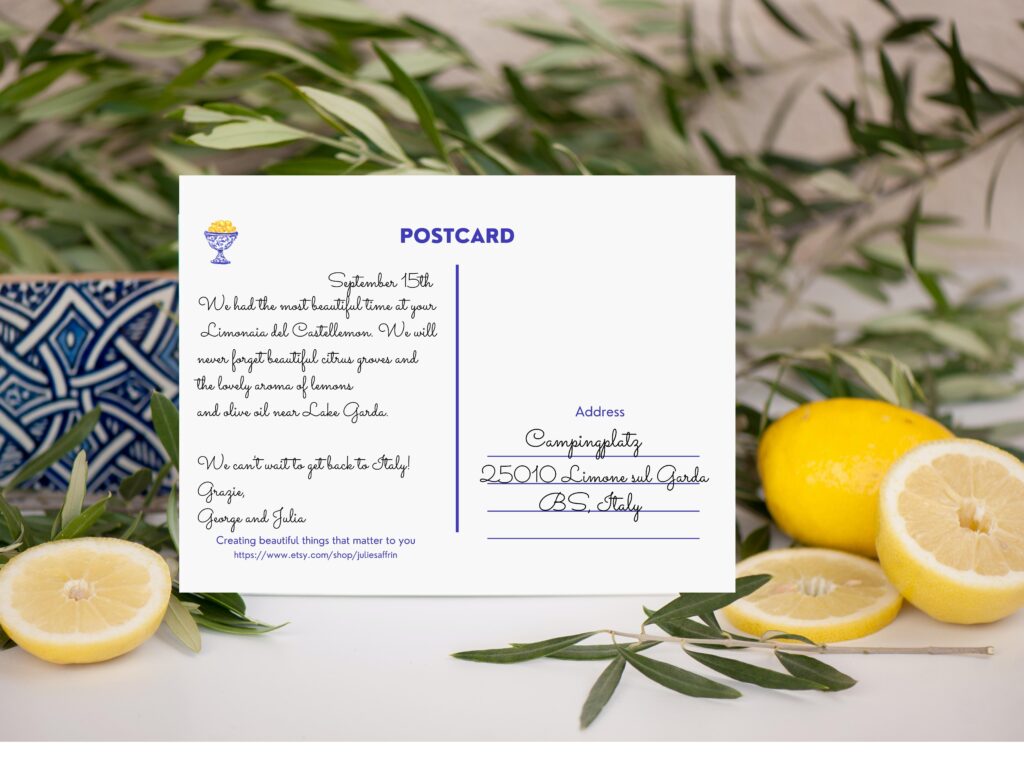 Have fun sending your thanks to those who are important to you.
No watermark will appear on your postcards. The mark  is in place to protect copyright.
Please note. This shop does not accept exchanges, returns, or refunds, however should you have any questions or worries about delivery, please feel free to reach out and we will resolve the matter.