Description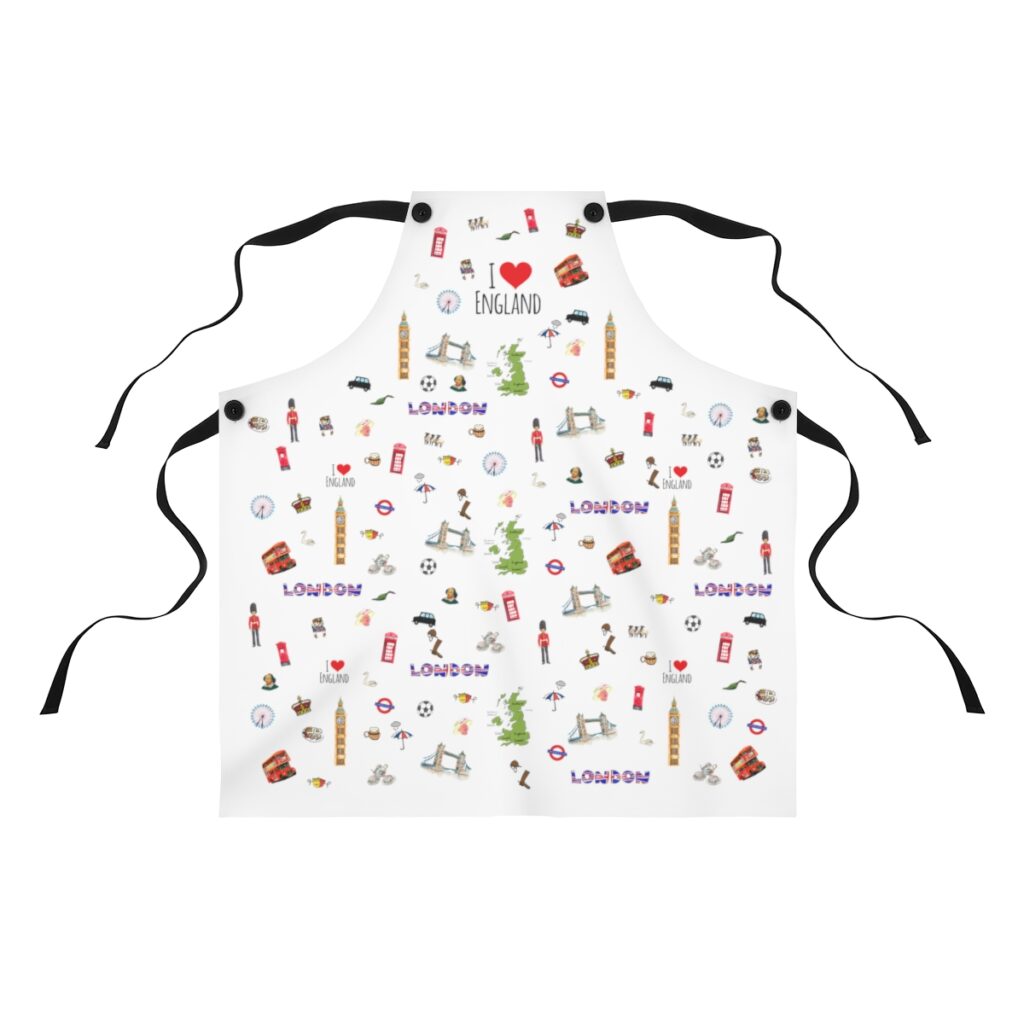 This British apron, filled with iconic symbols of Britain, is the perfect British gift for you, or to give to someone special. It's the perfect gift for British women. The perfect gift for British men. Or an Anglophile.
It's made of Poly Twill, is lightweight, stylish, and sure to be a conversation piece in the kitchen or backyard cookouts. It's the perfect British Bakeoff Apron.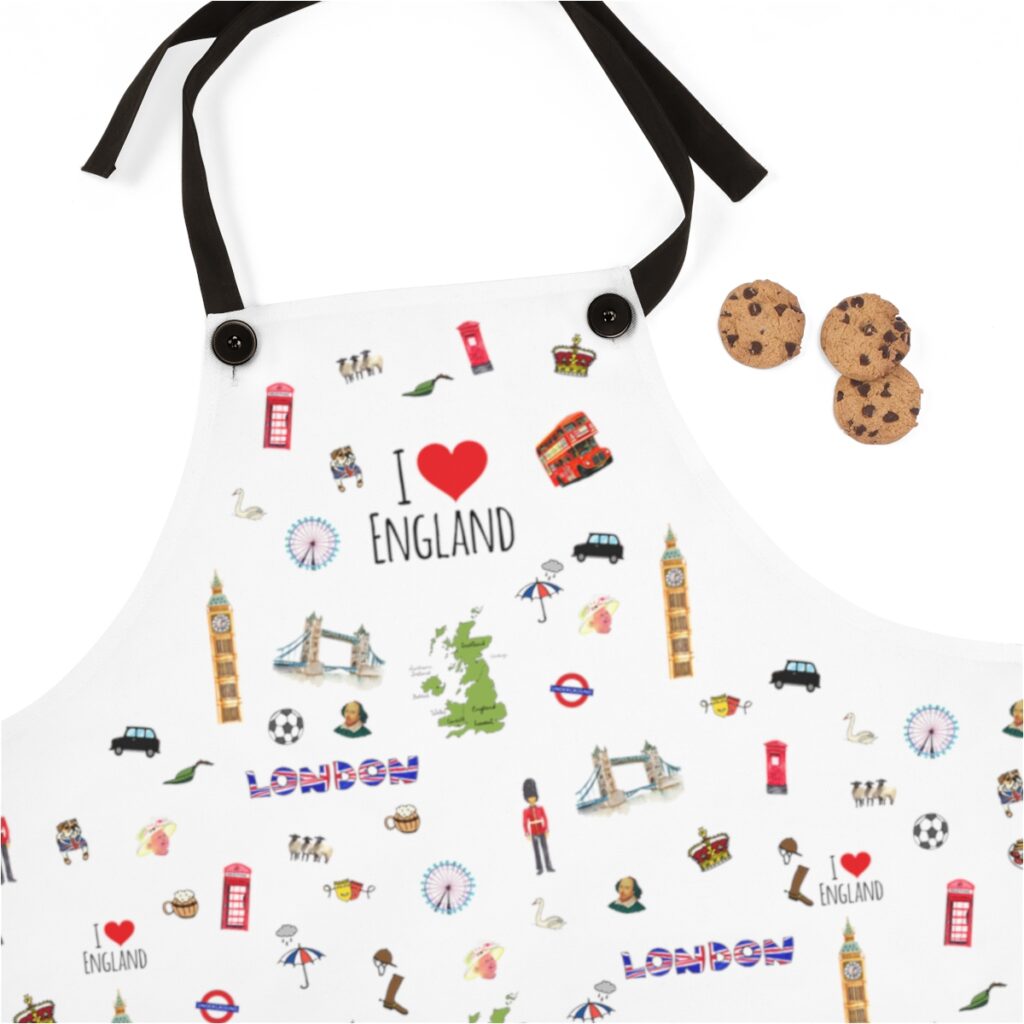 Created by someone who loves Great Britain.
100% Polyester
Detachable twill black straps
Unfortunately, because this is a Print-On-Demand product, no exchanges, returns, or refunds are offered.
Also, please note that it takes between 10 days and two weeks to receive your apron.
Created with love for all things British.