Description
If you're like me, an anglophile, you love anything to do with England. But, chances are you won't be getting there before Christmas.
Or, maybe you've got friends who are obsessed with England, whether it's a double-decker bus, Big Ben, an English breakfast, clotted cream, or marmite.
But do you, or do they, have a Christmas card?
If not, why not give them something over which they'll re-enjoy, likely chuckle, and perhaps save?
And therein, dear visitor lies the reason for this Happy Christmas card. Created to give anglophiles (including you) a jolly holiday.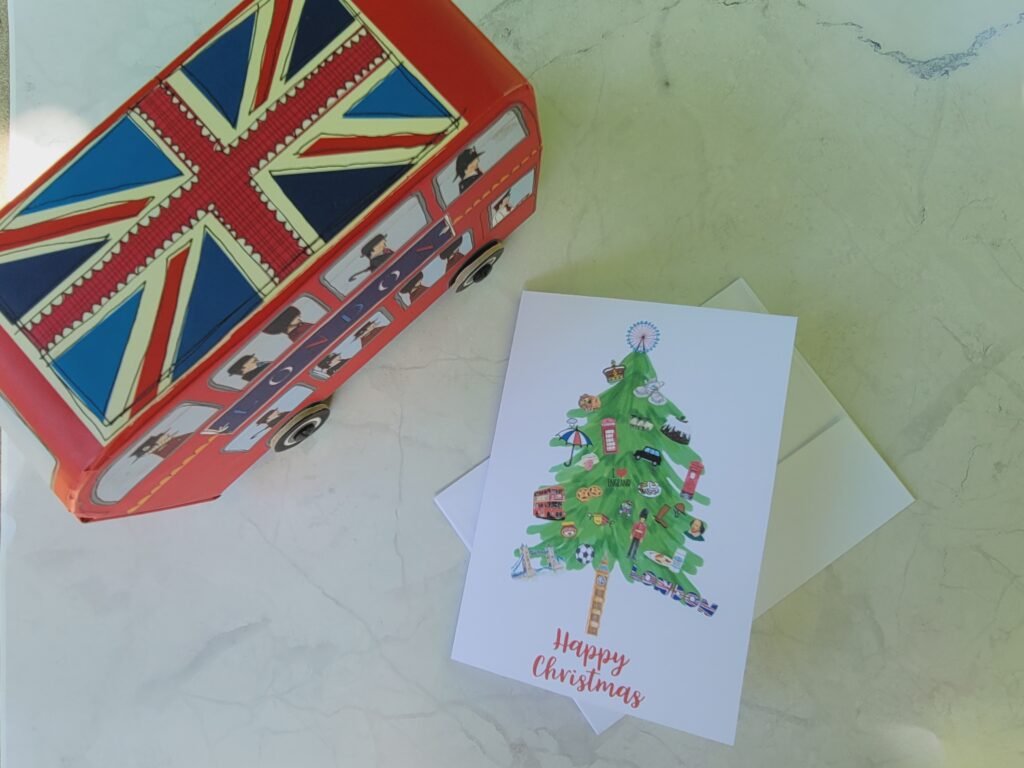 The card stands 5.25 inches wide by 7 inches tall and comes with a white, self-sealing envelope. both are enclosed in a cellophane sealed wrap. Shipped in a cardboard sleeve for added protection.
I had so much fun creating this card. It's the happiest card I've ever made because it has everything on it that I love about England.