Description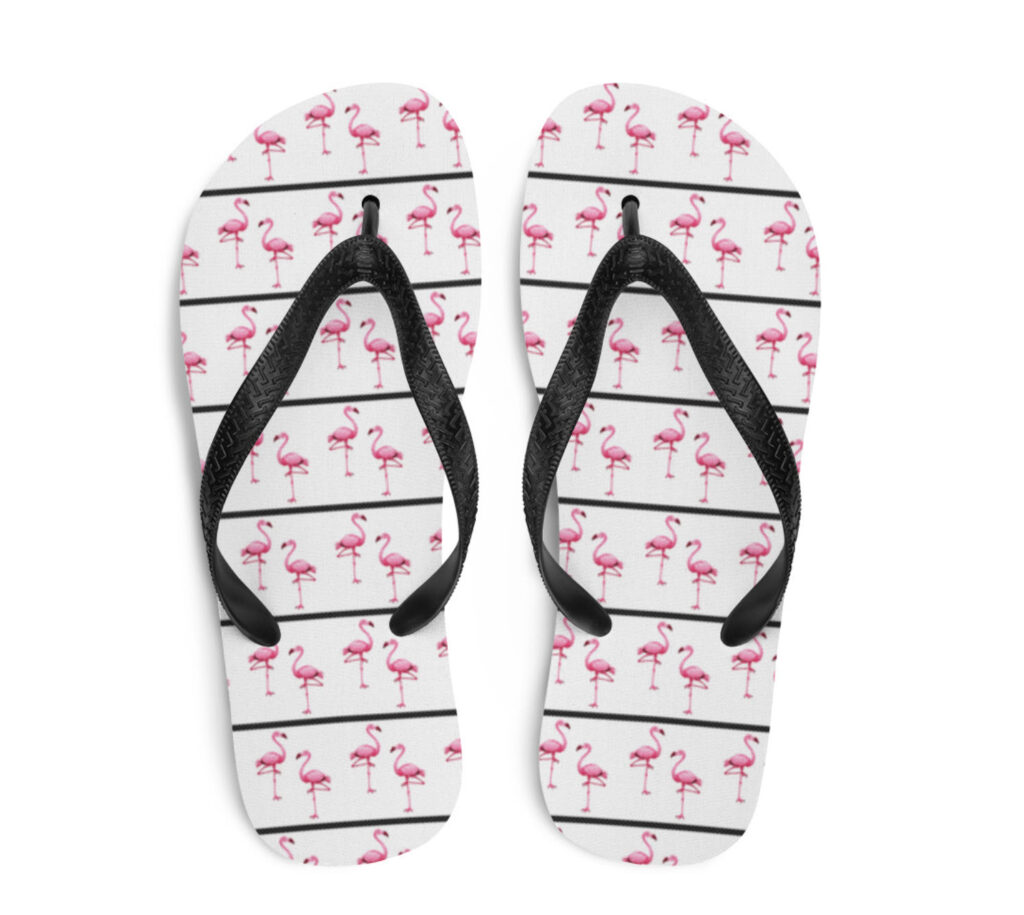 These popular designer-styled Flamingo Flip Flops are perfect for living in. Whether you use these sandals for runnings errands, showing off your faulous nail color or using them for a day at the pool or water, your feet will be comfortable all day long.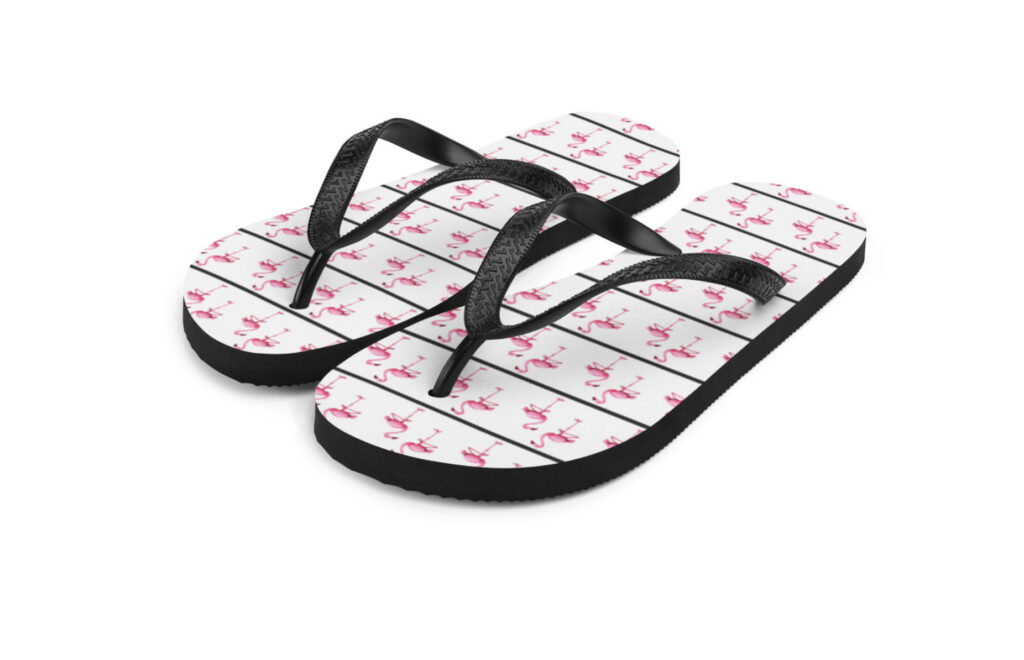 These sandals come in a good range of sizes and are easy to slip on. The thongs have a soft rubber sole and are lined with 100% polyester fabric to bring the colorful of happy flamingoes to life. The flip flops have a toe-post style with black Y-shaped rubber straps and people have said they are bunion-friendly sandals.
You'll find yourself wearing them camping, at the beach club, shopping, around your cabana or lanai, to barbecues, or even giving them as birthday gifts, teacher gifts, Mother's Day gifts, grad gifts, even as bachelorette and/or bridesmaid gifts! These flamingo sandals are perfect for summertime!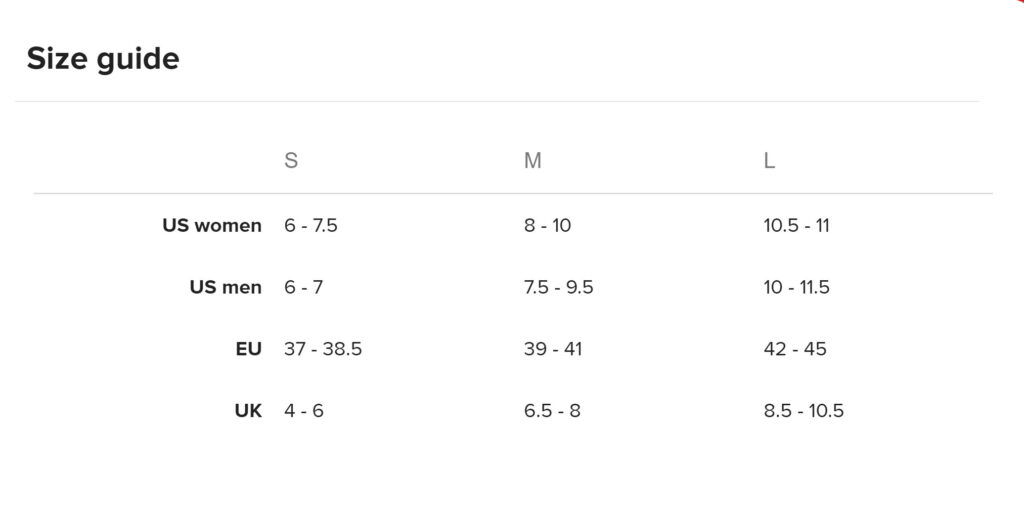 Sandal Specifications:
• Rubber sole
• Customizable 100% polyester fabric lining
• Black Y-shaped rubber straps
• Toe post style
Please note: There are not exchanges, returns, or refunds on this item. That being said, I want you to be satisfied so if you encounter any shipping problems, please do reach out.