Description
Sota Girl Brand. Designed for Minnesota women or women who love Minnesota.
Everything you want.
Everything you need.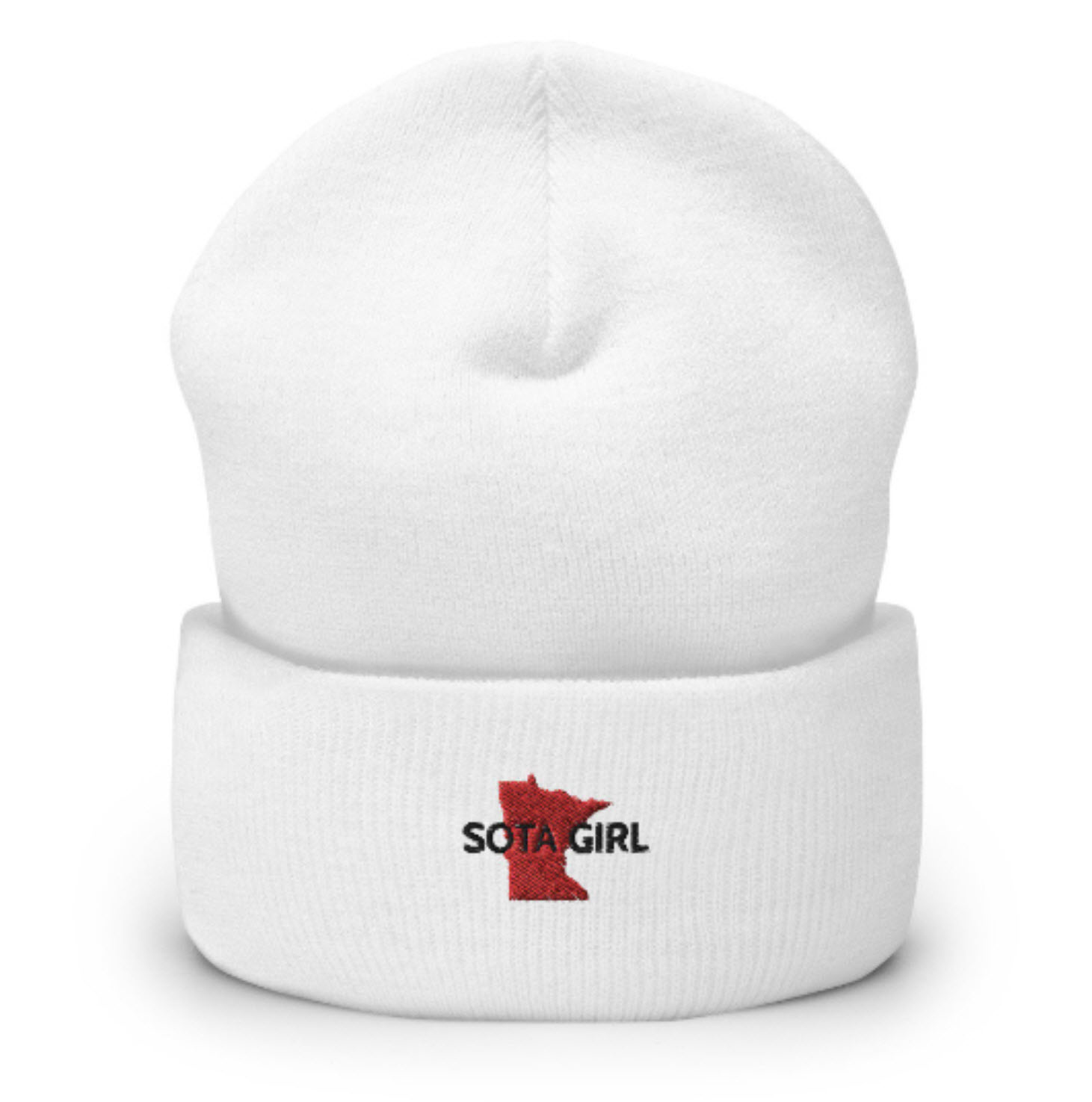 You're a Minnesota Girl. You love to wear Pom Pom Beanies. Sometimes even inside.
The SotaGirl Pom Pom Beanie. Created for women who are Minnesota enthusiasts who love a soft, cozy beanie that actually will keep you warm.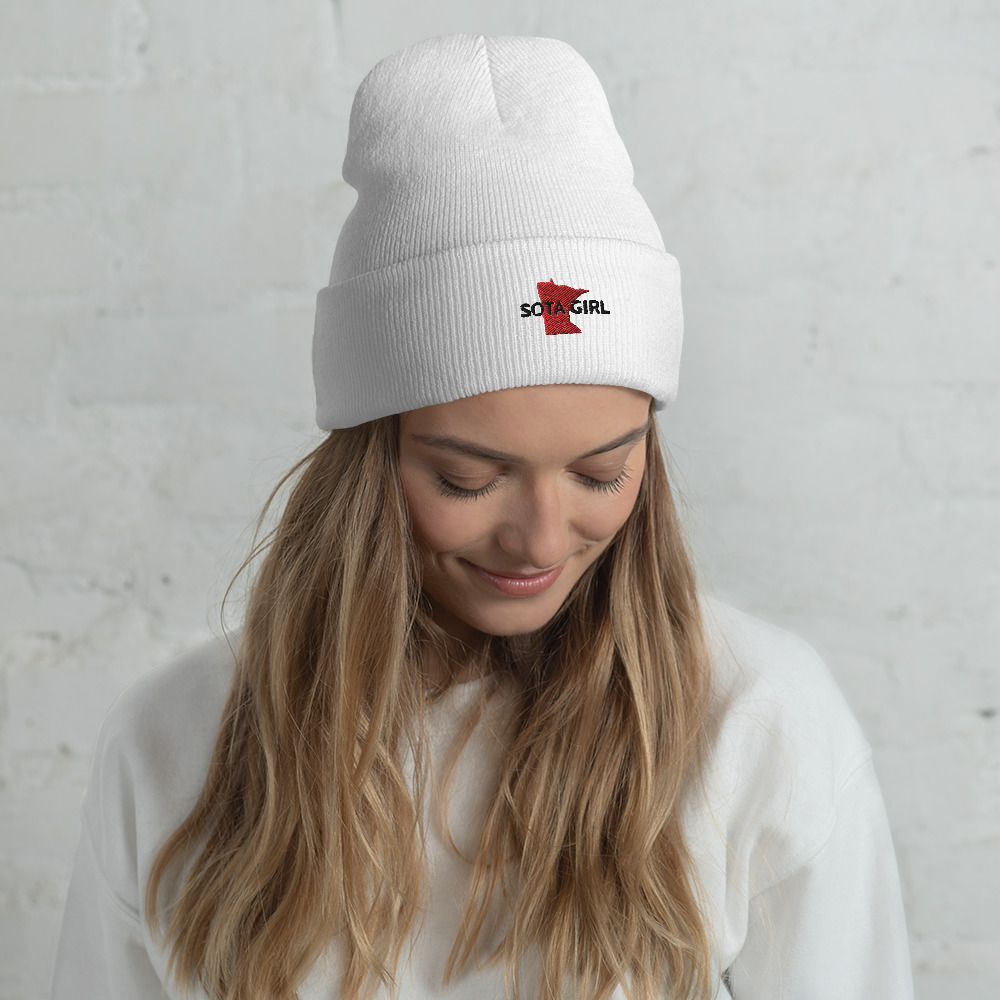 The SotaGirl Brand Beanie is:
• 100% acrylic
• One size fits all
• Embroidered design
• Fold-over 3" (7.6 cm) cuff