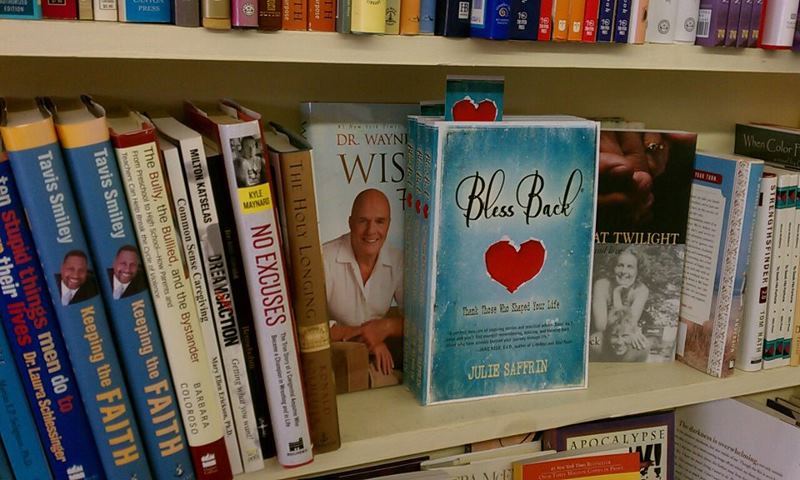 Since we bought our cabin on Dead Lake six years ago, one of my favorite stops when friends and family come to visit is Bev's Book Nook. Beverly states on her Facebook page that her shop is "a unique little bookstore located in the heart of lakes country in Minnesota. We stopped there over the Memorial Day weekend and my son Sam picked up a Fitzgerald, two Steinbecks and a "newer" novel.
Opened in 1988 as a bookstore that carries gently used book, classics, rare books, new books and everything in between including puzzles and cards, this gem (conveniently located on Main Street, right across the street from Perham's bakery), is well worth your time to visit, especially now since Bev carries BlessBack. Thanks, Bev!
Julie Saffrin is the author of numerous published articles and essays. Her latest book, BlessBack: Thank Those Who Shaped Your Life, explores the power of gratitude and offers 120 creative ways to journey toward positive, lasting change.