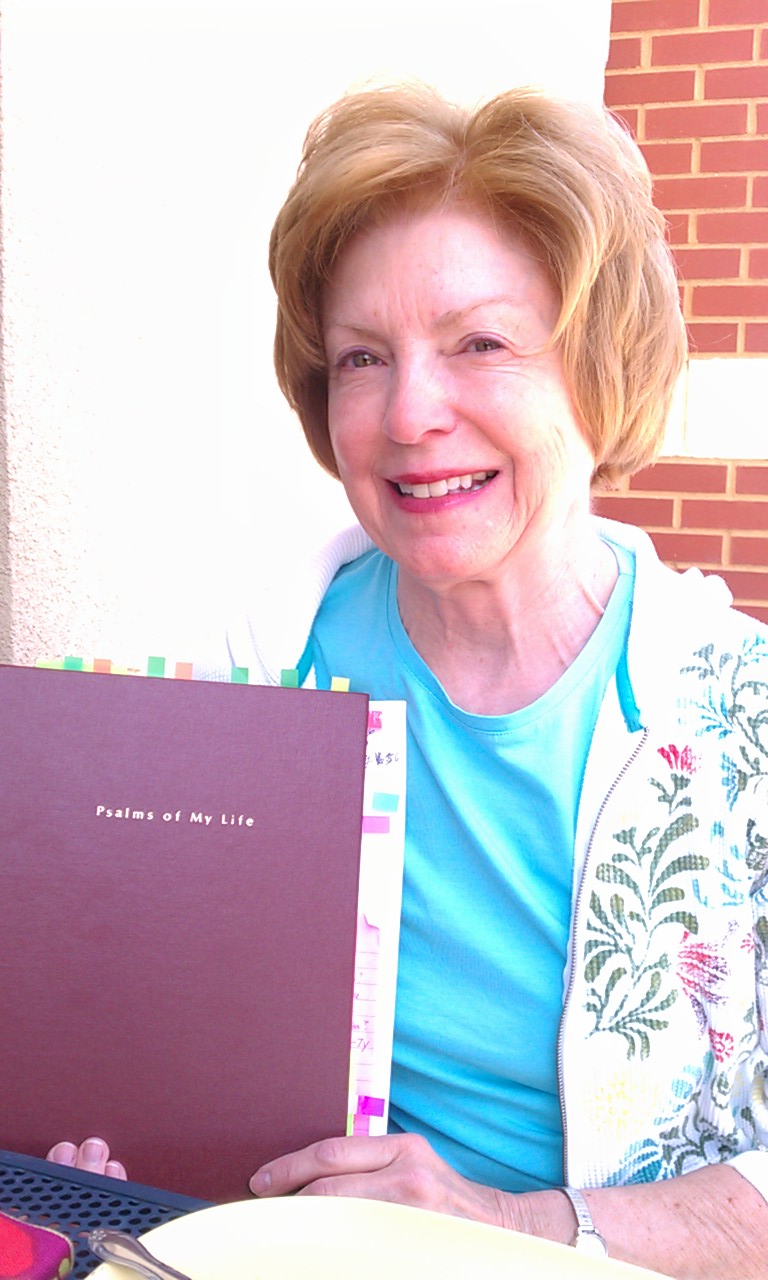 Teacher Appreciation Day
May 7, 2013
Dear Friends,
In T. S. Eliot's poem, Love Song of J. Alfred Prufrock, the narrator lived life all boxed in. Societal expectations and self-made cardboard sides prevented him from venturing out into the world. Near the end of the poem, the narrator asks tentatively, "Dare I disturb the universe?"
There was a time when I was afraid to disturb the universe. But the sought-out advice of some good people encouraged me to finish my book and disturb the universe. BlessBack: Thank Those Who Shaped Your Life released in February 2012.
In February 2013, a year almost to the day that I released BlessBack, I received an e-letter from Jan Borgschatz, a person unknown to me. She had received my book as a gift along with some homemade cookies and a BlessBack note from Jill Kopperud, a friend and fellow teacher with whom Jan had worked before her retirement seven years ago as a third-grade elementary school teacher.
"I want to express my gratitude to you," Jan wrote in her note to me, "because it placed me on a journey I never would have thought to take if it were not for you."
Jan's journey was to write a guide for non-published writers who wanted to write their faith stories for the next generations in their family — something she had done for herself and her family upon her retirement.
To frame her stories, Janet had chosen the Psalms. She said the writers of the Psalms seemed to reflect her own belief that "no matter what life throws my way, our loving God is faithful and always keeps His promises."
To shape her life stories, Jan selected a fitting verse or two from each psalm. She wrote stories of simple and ordinary happenings and had four copies bound in hardcover — one for each grandchild. "I examined my memories through the eyes of faith and saw how God had always been present in my life, even when I was not aware of it at the time," she said.
She and Jill, the friend who had given her BlessBack, met for coffee. Jan told Jill that after reading my story of feeling prompted to write BlessBack, that she felt motivated to write a guide to help others write the stories of their lives. For much of the summer of 2012, she wrote that guide. "By the end of August I had prepared six 'lessons' when it suddenly struck me that I really didn't want to just write a guide. What I really wanted to do was to lead a workshop on 'Writing Your Faith Stories.'"
And so, Jan disturbed the universe — in a good way. She offered a six-week class and 15 people signed up, two of whom were in their nineties.
"I had SO much fun teaching the lessons (teaching was in fact my calling, my hobby, and my joy for 28 years)," Jan said. "I was delighted that those who attended were able to successfully use the writing tools I presented and were also thrilled with their own writing (they had some time in the workshop each week to either pre write or work on a rough draft, using the writers tool I had presented.)"
Life, for Jan, is full of family and volunteer work, but she had been looking for a way to use her talents. She plans to continue offering this workshop to others interested in putting down their life stories. "I want to keep making a meaningful contribution in my retirement years, and leading a writers' workshop to help others leave a legacy of faith in writing makes me feel useful and also gives me great joy," she said.
Jan closed her letter to me, "Thank you for your part in helping me find what I had been searching for. I have been richly blessed by your book. May these blessings be returned to you ten-fold!" 
On May 7, 2013, Jan and I finally had the chance to connect face-to-face. She showed me her beautiful hardbound burgundy book, Psalms of My Life. She let me read a story she had written about Jill Kopperud. Jan has given me permission to share it in this blog. I think you'll agree with me. These two women are extraordinary teachers as well as people. I am so glad they have disturbed the universe for good.
Psalm 116:16: Oh, God, here I am, your servant, your faithful servant: set me free for your service! (M)
My friend Jill and I had agreed to team up to teach science and social studies to our third graders. So Marcus and his classmates from Jill's room came to my classroom for social studies twice a week while my students walked downstairs to Jill's classroom for science lessons.
For being only nine years old, Marcus had experienced way more than his share of pain and sadness. Two years earlier he and his family had been in a terrible car accident which had taken the life of his mother, brain-damaged his brother, and paralyzed Marcus' legs.
When Marcus rolled his wheelchair into my classroom, he brought with him his service dog, a large, calm yellow lab. Sailor was a working dog, and so the children were not allowed to pet him. Despite this drawback, my friend Jill found many ways to include a boy who couldn't walk and a dog that couldn't be touched into the daily classroom activities.
One of the best ideas Jill hatched involved asking her dad to build Sailor a mailbox with his name painted on the front. When the mailbox was placed in the classroom, the children were invited to write notes to Sailor. Jill secretly asked my son-in-law Eric, the school media specialist (known to the children as their library teacher), to answer those letters on behalf of Sailor.
From that first day, Sailor's mailbox was always full. Each child who sent a letter to Sailor received a written reply with a dogprint at the bottom. Over time, the children grew to love and trust Sailor, and their letters began to reveal some of their deepest questions and dearest longings. None of the children ever realized that Eric, one of their own teachers, had written the responses to their letters for the whole year.
Some of the losses in Marcus' life will never change, but God continues to bless him through the hands of loving relatives, neighbors, friends, and teachers whom God has set free for his service and is counting on each of us to bless one another.
Yesterday for an hour at a Panera, I intentionally stopped the harriedness. Instead, I took in the moments with Jan, tried to wrap my head around the idea that God had used my little book to ignite a spark in someone else's life so that she would, in turn, disturb the universe in a most beautiful way by helping others to realize that their stories hold significance and are worth telling. That their presence on this earth is intentional and made possible by our Creator.
On this day, Teacher Appreciation Day, I have a simple request. Disturb the universe today in a good way. Take five minutes and write your former teachers and professors. Let them know how they had a hand in shaping you into the person you are today. Choose an image from the free pdf below to write your thanks on the back of one of the messages.
And if you hear back, write me at Julie at JulieSaffrin dot com. I'd love to feature your story in this blog space.
Have a great day disturbing the universe as only you can!
Download the free gift tag pdf here.
Julie Saffrin is the author of numerous published articles and essays. Her latest book, BlessBack: Thank Those Who Shaped Your Life, explores the power of gratitude and offers 120 creative ways to journey toward positive, lasting change.