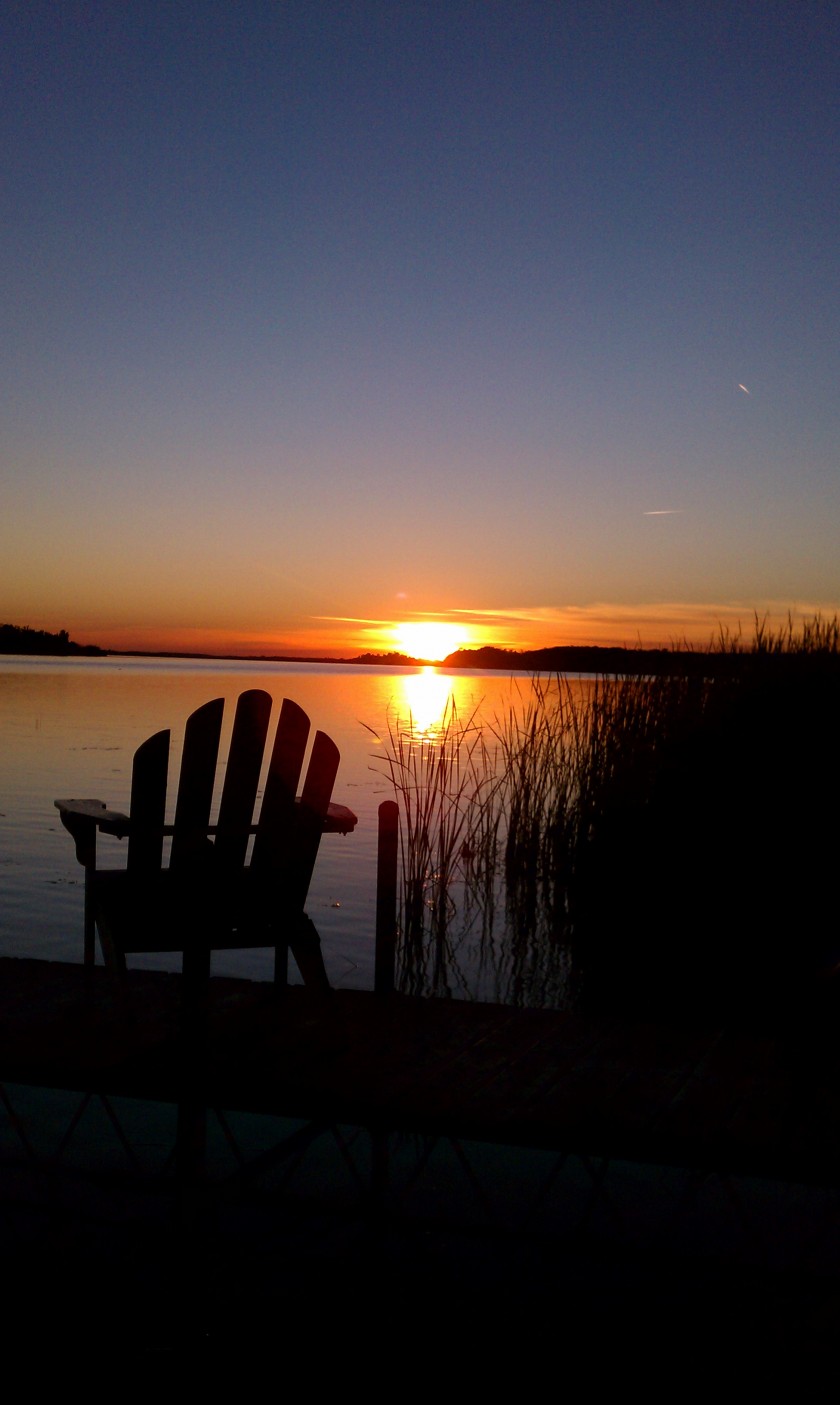 The back of my book BlessBack®: Thank Those Who Shaped Your Life says that you can find me in summer in Ottertail county on my Adirondack chair.
It's true. My current favorite Adirondack chair came from a man in Ottertail. He passed away two years ago. My husband and I happened to be gallivanting and spied his family's garage sale filled with this man's amazing talent with woodworking. It was June and Rick bought two chairs for my birthday. I love these chairs. They remind me of my dad and what he could have made in his retirement years had he not had Alzheimer's.
A summer night not long ago, as the sun set, the colors of the sky, water and setting sun had me reaching for my camera. I snapped some pictures on my smartphone and made some cards, using the photo.
I sent one of those cards to Deb Cullen, my lake neighbor just down the shore. In early June she called me, saying she wondered if I'd be willing to send her the print so she could have it made into a photo canvas. At United Community Bank in Perham where she works, she was putting together a mosaic of photographs taken around the area. I agreed.
On July 2, 2013, I went to the bank to autograph the first photograph I've had publicly displayed.

What an honor and thrill to be among this beautiful wall of photographs.
Thanks so much, Deb!
Julie Saffrin is the author of numerous published articles and essays. Her latest book, BlessBack: Thank Those Who Shaped Your Life, explores the power of gratitude and offers 120 creative ways to journey toward positive, lasting change.