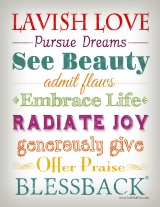 In college, I studied various communication theories. The one I found most memorable was Young Yun Kim's Cross-Cultural Adaptation Theory, a theory that explains how immigrants learn to adapt to a new culture and country. Kim explained this theory in Understanding Communication Theory: The Communicative Forces for Human Action, by giving an example of how Korean immigrants accustomed themselves to living in the United States.
To acclimate themselves to living in America, the immigrants planted one foot in their new country and kept the other in their old by:
Speaking English to those who spoke English
Speaking Korean to fellow Koreans
Reading in both languages.
Kim calls this volley between two cultures "draw-back-to-leap-forward."
John Cragan, my former professor at the University of Saint Thomas in St. Paul, Minn., and co-author of Understanding Communication Theory, who wrote about this theory, said this adaptive theory works the same for Americans when they travel to a foreign country. Without their most likely knowing it, they are putting Kim's theory into play. After several days of communicating in a foreign language, American travelers often visit an American fast-food restaurant or search to find a newspaper or newscast in English.
When I traveled to England, after three days of traditional English breakfasts at bed-and-breakfasts of eggs, baked beans, a banger, cold toast and tomato (tomatoe?), I politely asked for two eggs and coffee – my version of a normal American breakfast. I needed to draw back to leap forward.
Increasing our happiness set point happens much the same way. As Louis L'Amour said, "To be successful you need to gain a little ground. Hold. Gain a little ground. Hold it."
The more we live in a state of gratitude and give our BlessBacks®, the more we grow our brains to create new passageways to change our happiness levels.
So, since it's July and, as the patriotic song we all know and love says "to crown thy good with brotherhood," I'm offering a FREE download of a poster I created just for you to print. Put it in a frame or your fridge – anywhere you will be reminded of some ways to look at life and find ways to live the BlessBack® life.  (I printed my Lavish Love on #80 cover paper.  Office Max charges under a buck to print this on #80 cover paper.)
To get your free copy, simply click here, register and you'll be sent two posters – a color poster and a black-and-white one for you to download. It's that simple!
Here's to a wonderful Independence Day, celebrating your liberties.
Until next time,
Julie Saffrin
Julie Saffrin is the author of numerous published articles and essays. Her latest book, BlessBack: Thank Those Who Shaped Your Life, explores the power of gratitude and offers 120 creative ways to journey toward positive, lasting change.