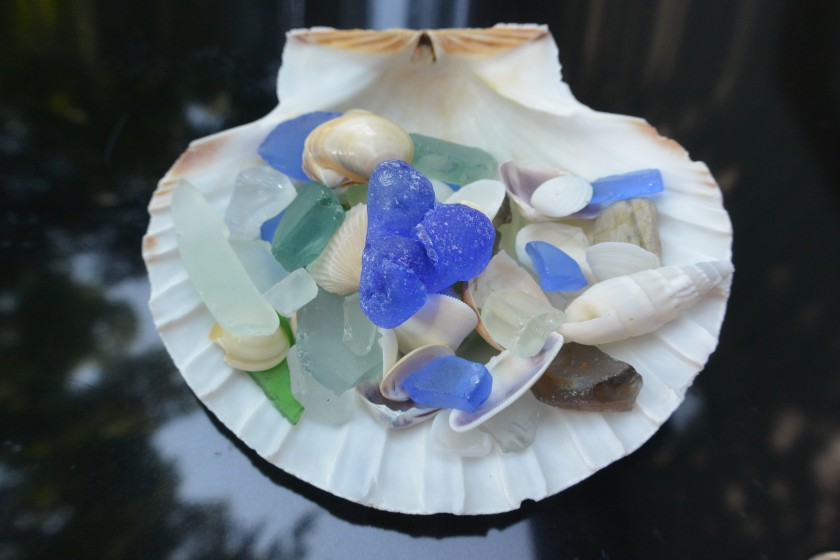 Can't think of a better way to start out a Monday than by sitting outside, amidst my sea glass, night-blooming jasmine, with my fingers improving a long-neglected novel called That Summer Place while listening to Arthur Rubenstein play Chopin's Opus 37. No. 1 in G minor and Prelude, Opus 28, No. 15 In D Flat .
Hope you are having a great Monday too. By the way, I'm guest-posting on Joy DeKok's blog today. Reason for you to visit? By leaving a comment, you'll get a chance to win two free copies of the paperback version of BlessBack: Thank Those Who Shaped Your Life – one for you, and one for you to send to the person in your life who has left an indelible impression on you.
Julie Saffrin is the author of numerous published articles and essays. Her latest book, BlessBack: Thank Those Who Shaped Your Life, explores the power of gratitude and offers 120 creative ways to journey toward positive, lasting change.