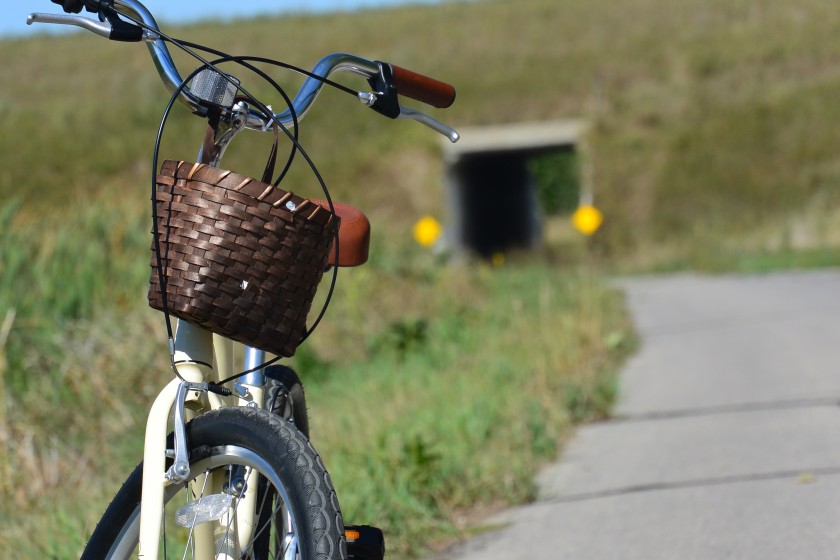 For our 34th anniversary, Rick bought me an Electra Townie bike. No, it is not the same as my recently stolen red Schwinn LeTour, a bike cherished since the day I bought it in 1976.
The Townie does not have 10 speeds, it has seven. It does not have pedal cages and thin tires. It's a bike meant for town riding. It's wonderful on the back and the seat is marvelous. The handlebars feel like leather.
I am in love.
On our way to our lake home on Dead Lake on September 12, Rick and I found an old railway bed converted into a bike trail. It's the Central Lakes bike trail in Minnesota that runs 55 miles from Osakis to Fergus Falls.
It's the kind of trail in my younger years I would have scoffed at riding upon. But I am not so young anymore and this body is in need of a tune-up that I can handle and won't ignore.
For my first true bike ride in a quarter of a century, we picked the Melby to Ashby trail that runs four miles each way. Its flat trailbed and touring route were the perfect distance.
This part of Minnesota is lake country. Of Minnesota's 10,000 lakes, Ottertail County proudly brags it has 1,000 of them. We biked for miles, saw beautiful farmland,
and an apple tree ripe for the picking.
We reached our destination in Ashby, at City Ruby's restaurant, which was two minutes from its 2 p.m. lunchtime closing. The restaurant still has its wooden booths and beautifully preserved wooden backdrop complete with an old-fashioned cash register.
Lucky for us, we were able to purchase two cherry turnovers and a couple of ginger oatmeal raisin cookies before we began our journey back to Melby.
Day 2 found us taking the Dalton to Fergus Falls trail. We found an old barn and silo. Abandonment has its own beauty; it shows a kind of presence, a place where people settled and hollowed out a life.
As we rode along, I thought of the mindset an engineer might have, the seasons observed above the tracks, thinking about what's ahead, what's visible on either side of the train. Must be one tough challenge to stay awake. And, according to this resource from the Division of Sleep Medicine at Harvard Medical School, it is.
Pat Metheny's "Last Train Home" came to mind as I pedaled. Later, once home, I listened to this beautiful recording from "One Quiet Night" on Grooveshark. This live version is great too and it's fun to watch Metheny makes magic on his electric sitar. The combination of sitar, drums, piano and bass make for a believable train rolling down the rails.
I don't know the chords he created for his song, but I found myself thinking about the forlorn sound of a train horn and discovered a common sound among them, the P5, which is A7 (C# E G A C#). Try the notes out all at once on the piano. See if you don't agree that when you close your eyes, the sound produced will remind you of that lone airy train wail.
We saw cormorants and seagulls,
rode through a tunnel

came upon the Continental Divide

and stopped to check our texts

and learned our son got a nice job and promotion within the company for which he works.
and reached the end of our trail line in Fergus Falls.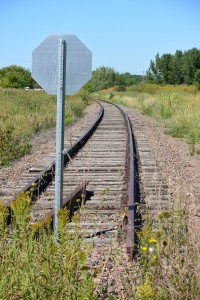 All in all, the two days of riding the trail, were just what I needed to get my creative juices rolling again.
Julie Saffrin is the author of numerous published articles and essays. Her latest book, BlessBack: Thank Those Who Shaped Your Life, explores the power of gratitude and offers 120 creative ways to journey toward positive, lasting change.