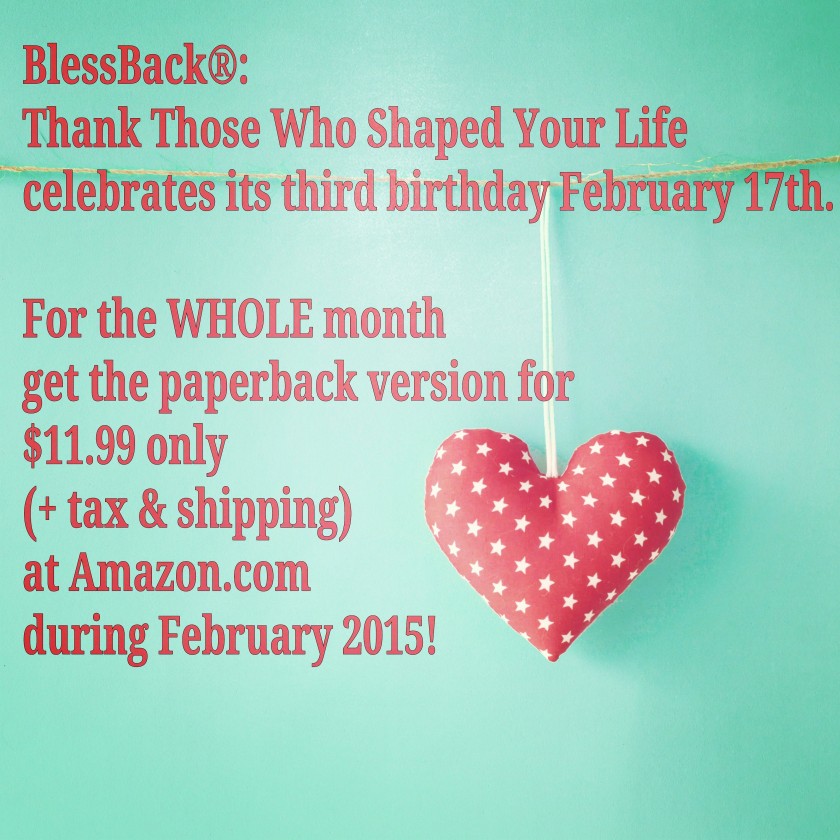 Join us to celebrate BlessBack's third birthday!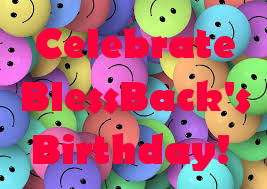 February 17th marks the third birthday of the popular book on gratitude, BlessBack®: Thank Those Who Shaped Your Life
As a way to express my thanks to all of you for supporting my book on gratitude, BlessBack®: Thank Those Who Shaped Your Life is on sale for the entire month of February 2015. Now's your chance to get a paperback version for just $11.99.
Hurry, offer ends February 28th at 11:59 p.m. Click the red button to be taken to Amazon to get your discounted book.

Here's what others are saying about how BlessBack® helped them
"This is a book that helps us remember those who have blessed us and helped to shape our lives. Our charge is to do the same for others. In doing so, we bless back! I'm so glad I that I read this book." — Jolin
 "This book has inspired me to embrace selflessness and bless back. It is not something that comes all that easily to someone like me, but everytime I do God really speaks to my heart and I feel I less stress. I love that this book is not just a book, it is designed to be a revolution to change the world by blessings others one person at a time. 🙂 — Heather
Get your copy today!
Julie Saffrin is the author of numerous published articles and essays. Her latest book, BlessBack: Thank Those Who Shaped Your Life, explores the power of gratitude and offers 120 creative ways to journey toward positive, lasting change.