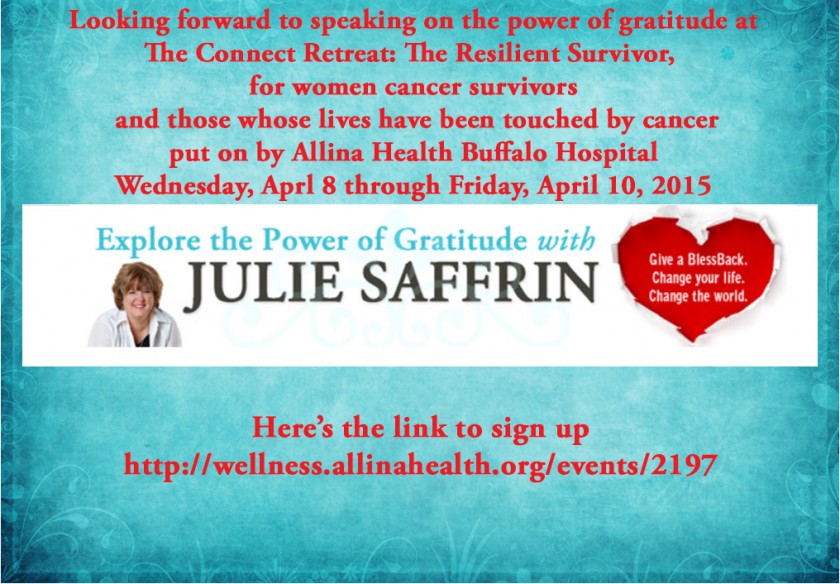 So grateful and very much looking forward to being with some incredible women on April 8 through April 10, 2015.
If you are a woman at work on cancer surviving, or are someone who has walked alongside a family member or friend through her journey, consider signing up for this retreat. You will come away rested, refreshed, and resilient.
Julie Saffrin is the author of numerous published articles and essays. Her latest book, BlessBack: Thank Those Who Shaped Your Life, explores the power of gratitude and offers 120 creative ways to journey toward positive, lasting change.