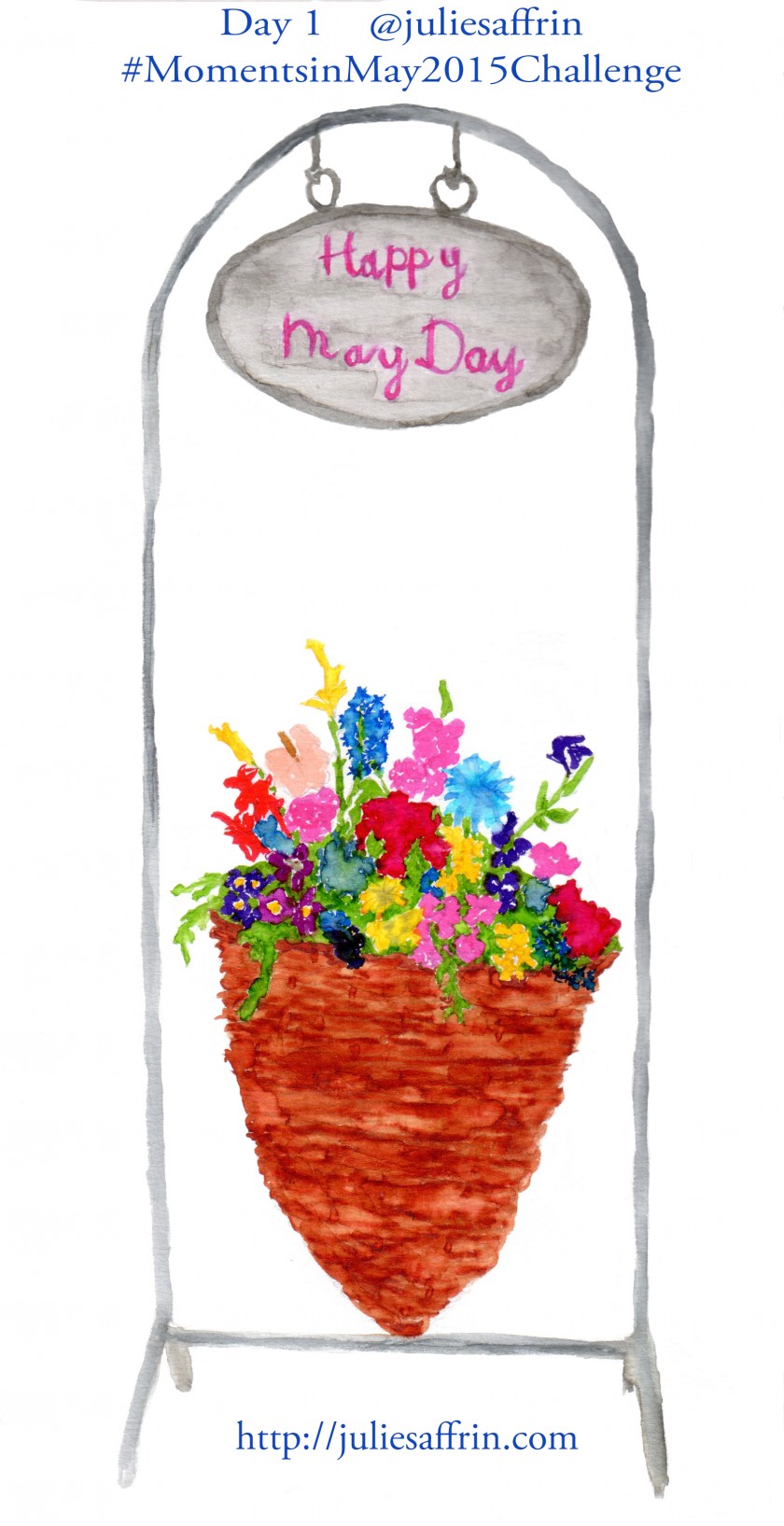 "The world's favorite season is the spring.
All things seem possible in May."
– Edwin Way Teale
Happy May Day 2015! This little watercolor I made especially for you. It was painted with happy thoughts of all that spring brings. Today is Day 1 of the Moments in May 2015 Challenge. I can't wait to see how you choose to tell your #daystory. Make sure you post it and let me know about it, either in the comments or a link to your Web site or social media.
A favorite memory of past May Days is helping my three sons when they were young, to make May Day baskets and deliver them to their friends' houses. They'd make handmade baskets out of construction paper and use pipe cleaners for handles. They'd fill them with candy and, if we had an early spring, place a daffodil, crocus, or tulip inside too. Then Sam, Joe and Jake would take off down Dana Drive and head for the front door handles of their friends' house, ring the doorbell and run. Often they'd hide behind a bush or a tree and watch their friends open their front doors in surprise. It was delightful. It was innocence, beautiful and good. It was a neighborhood of boys so competition was always involved to see who could get their May Day baskets made first and then get out the door to awaken the neighborhood. Most of the time the Pramann boys – and little Rachael – made it to our house by 7 a.m. whether May Day fell on a school day or not.
I'm not sure who had more fun – the stay-at-home moms watching their kitchens be rendered into Craft Central at 6:30 in the morning or the delight of the kids at having someone ding the doorbell and race down the stairs to find treats on the door handle.
What's your favorite memory of May Day? If you don't have one – I dare you to make a couple of May Day baskets and put it on some neighbors' doors today – and yes, run away and hide behind a lilac bush and watch the surprise as you delight them with this first sign of spring.
Talk to you tomorrow.
Jules
P. S. If you missed the earlier post about the challenge, here it is again for you: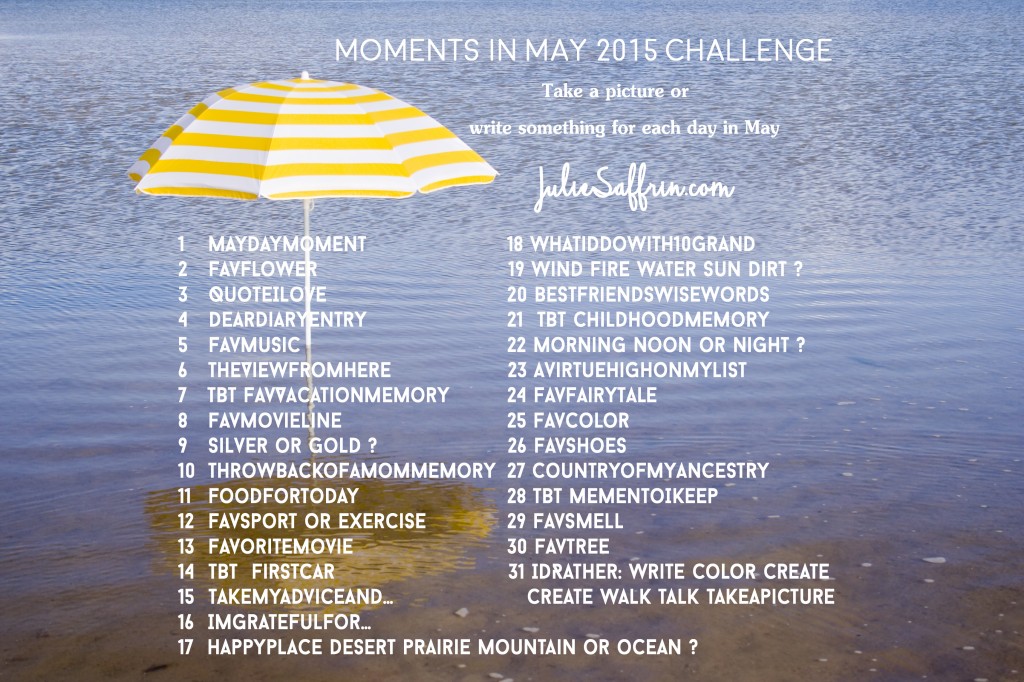 Julie Saffrin is the author of numerous published articles and essays. Her latest book, BlessBack: Thank Those Who Shaped Your Life, explores the power of gratitude and offers 120 creative ways to journey toward positive, lasting change.