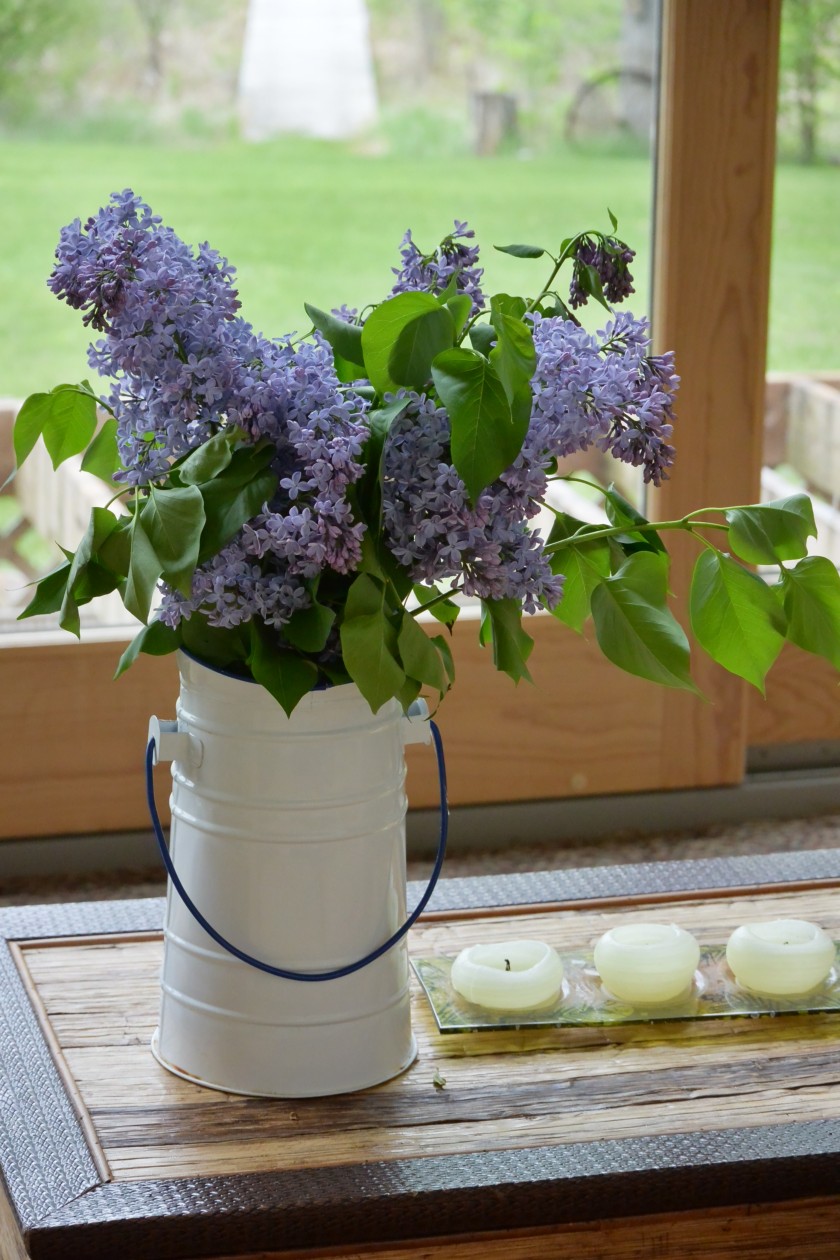 "Go down to Kew in lilac time (it isn't far from London!) And you shall wander hand in hand with love in summer's wonderland." Alfred Noyes
Yes, my favorite flower is the fragrant lilac. My first memory of lilacs were the six-foot tall ones, hedgerow-like, that bordered our property from our neighbor, Betty Freundshuh, a widow who lived behind us. Though the bushes belonged to our neighbor, I couldn't resist the allure of their sweet perfume and heart-shaped leaves. My pruning was that of quick tears and a race to my back door to give them to my mom. Immediately the house filled with the essence of spring.
Lilacs also remind me of Memorial Day, when my parents and two brothers and I visited the cemeteries in Menomonie, Wisconsin, where those in our families had gone on before us. I always thought it nice that someone had thought to plant lilacs so the purple flowers and their fragrant tresses could float among the graves.
Lilacs are said to have been loved by the colonists, particularly presidents George Washington and Thomas Jefferson. Lilacs arrived in New England by way of the French with earliest notings of them stemming from Asia.
One of these years I think I will visit Lombard, Illinois for its Lilac Time celebration, where eight acres of a park are devoted to more than 200 varieties of the lilac.
But until then, I will be satisfied with those that bloom in my yard. When they do, they will be placed into the white pitcher where in no time they will make themselves known.
For those new to the Moments in May 2015 Challenge, here's the Instagram link as well as the image below, which will, if you click on it, also take you to the Instagram link.
Julie Saffrin is the author of numerous published articles and essays. Her latest book, BlessBack: Thank Those Who Shaped Your Life, explores the power of gratitude and offers 120 creative ways to journey toward positive, lasting change.