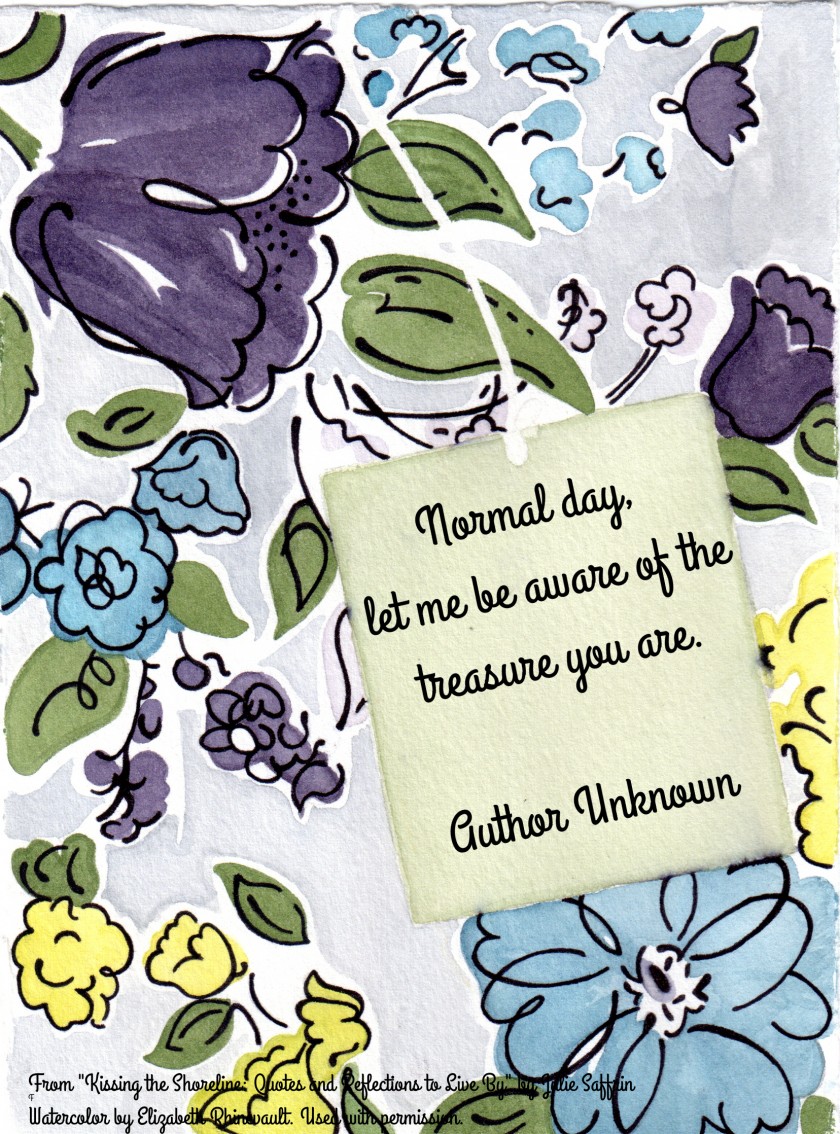 "Normal day, let me be aware of the treasure you are." Author Unknown
I don't know how you finished April. I finished it well. Celebrated my youngest's birthday, found and returned all the library books I'd borrowed on the subject of resilience, and booked two writing-related getaways – one of which I embarked upon this weekend with fellow writers from across the state of Minnesota.
I also finished listening to and reading Laura McBride's debut novel We are Called to Rise. I cannot stop thinking about this book since I finished it a week ago. I read it based upon the recommendation of Lucille Zimmerman, a new Facebook friend and fellow writer. (Thanks, Lucille!) I loved the different first-person characters and getting inside of their heads. I also loved listening to the performance of the book. Simon & Schuster cast perfectly the narrators in this book. Cassandra Campbell, Kirby Heyborne (who played an unforgettable Nick in Gone Girl) Pete Simonelli, and Madeleine Maby. If they were in the room together – McBride, Campbell, Heyborne, Simonelli and Maby, I'd give them a standing ovation.
I think my favorite line in the book is this, spoken in the first person by Avis Briggs, one of the protagonists in the book.
I almost forgot what Avis Briggs always knew. It all matters. That someone turns out the lamp, picks up the windblown wrapper, says hello to the invalid, pays at the unattended lot, listens to the repeated tale, folds the abandoned laundry, plays the game fairly, tells the story honestly, acknowledges help, gives credit, says good night, resists temptation, wipes the counter, waits at the yellow, makes the bed, tips the maid, remembers the illness, congratulates the victor, accepts the consequences, takes a stand, steps up, offers a hand, goes first, goes last, chooses the small portion, teaches the child, tends to the dying, comforts the grieving, removes the splinter, wipes the tear, directs the lost, touches the lonely, is the whole thing. What is most beautiful is least acknowledged. What is worth dying for is barely noticed.        McBride, Laura (2014-06-03). We Are Called to Rise: A Novel (p. 197). Simon & Schuster. Kindle Edition.
The extraordinariness of a normal day.
Be a day-maker. Make today's ordinariness a fairytale.  And if you feel like it, share your day's story with me.
P. S. We are Called to Rise released April 28 in paperback.
For those new to the Moments in May 2015 Challenge, here's the Instagram link as well as the image below, which will, if you click on it, also take you to the Instagram link.
Julie Saffrin is the author of numerous published articles and essays. Her latest book, BlessBack: Thank Those Who Shaped Your Life, explores the power of gratitude and offers 120 creative ways to journey toward positive, lasting change.