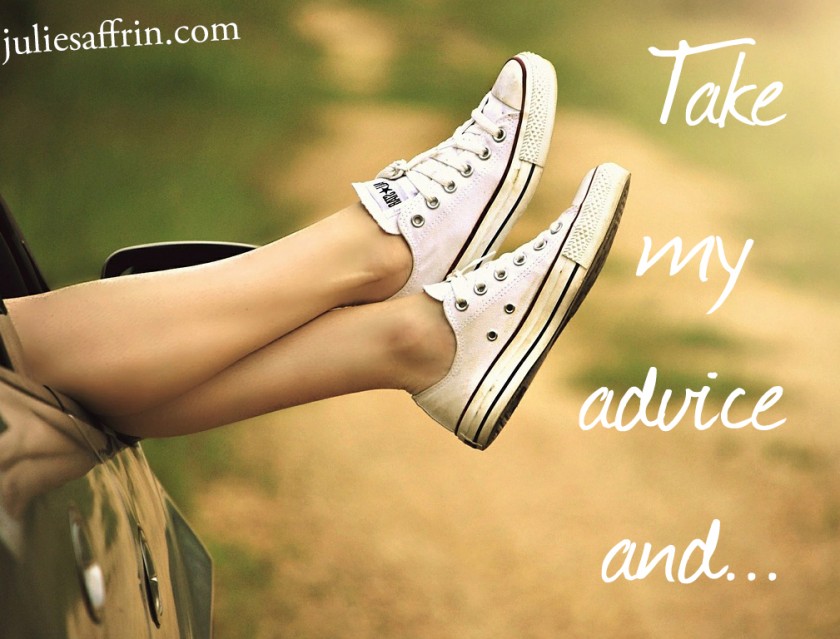 Day 15 is "Take my advice and…" in our Moments in May 2015 Challenge.
Sometimes I bristle when people give me unsolicited advice. I want to say back to those offering it, "If I'd have wanted your advice, I'd have asked."
I hope this feels more like a "Guide to a Happy Life" post. At least, the following is how I have made a happy life. Cheers!
1. Get yourself a dog.
My friend Cheryl has a funny saying about the difference between dogs and cats. Dogs wait on you. Cats want a staff. We've owned both and there is nothing like a dog wagging his tail to greet you when you come in the door. They know when you're sick and lay by your side. They sense when you are sad and always feel enthusiastic about you. They will be your best friend when no one else is. They'll be your friend forever if you give them a treat.
2. Have sons in your life.
No, I didn't get to shop in the girl's department, get mani-pedis, or do up-dos. But I did, however, see a lot of wrestling moves. I saw rocks bang windows – oddly, no one did it. I watched my sons try to walk on an outstretched rope five feet high in the back yard. I saw the joy of them catching fish, wake-boarding, arm-wrestling. I've seen them go through a gallon of milk and a box of cereal a day. I watched them play baseball, football and pole-vault.
Sam, Joe, and Jake helped me get through college as an adult, most especially a math class. They helped me relearn how to write a five-paragraph essay. And they cheered me on when I graduated from college.
They encouraged me as I learned the craft of writing. You can depend on them to be logical and reasonable when you need them to be. I watched them when girls came into the picture and smiled.
I watched them become men. I watched them graduate college, create resumes, interview, and pursue their careers. I witnessed them marry. I've watched how two of them love their wives. I got to be involved in a surprise marriage proposal.
I witness each day how they love, how they're building a life, their work ethic, and, how all three of them would make their grandparents proud.
3. Become friends with your nieces and spoil them every chance you can get.
I believe each of us can change our own outlook on life by changing the outlook of someone else's. I have a good friend who bought her niece her wedding dress. Can you imagine the giddiness at the bridal shop?
Want a friend? Splurge on a couple of swimming suits. Hand down your Kate Spade purse, even if you still love it. Take her prom dress shopping for no reason. Buy some fancy shoes too.
4. Be best friends with your brothers.
My brothers, Mark and Steve, are as different as night and day. So happy about that. I need each of them in my life. I need their points of view. I need their memories and stories of growing up in Bloomington, especially the ones where they went to school with someone who became a famous Minnesota Twins baseball player, of teachers we had and the endless games of kickball after school in the middle of our block. I love that they taught our offspring to wad up the remains of wrapping paper left over from Christmas presents and lob those wads at unsuspecting newcomers into the family. I love the memory I have of doing dishes with Mom as I watched Mark and Steve help Dad change oil in the Datsun and Fury II. I love how they love their wives, how they've flourished in the careers they've chosen. I love that they still get as big a kick out of a lame joke as though Dad had told it. Befriend your brothers. Try it, you'll like it.
5. Adopt a daughter.
Take her to a flower show, take her to lunch, and stop by the purse department with her and your credit card. You'll create moments that neither of you will forget.
6. Have friends who will love you, warts and all.
I've got friends who've been so since I was four. I've new friends. I've lake friends. I've friends who I met at summer school in 7th grade, friends I've made from being in a Bible Study and attending church. Friends I made from helping out in a classroom, and I've a friend who bought my former home. I've neighbors as friends. And writer and creative friends.
All of my friends have a commonality. They champion. They are loyal, they are honest, they are hilarious and don't take themselves or me too seriously. They have enriched my life in ways that only God could have foreseen I would need to journey through life.
6. Go see a play or musical.
Last year the show of choice was My Fair Lady at the Guthrie. The year before my sister-in-law, Jenny, and I went to Wicked. There's nothing like sharing an event with another. It makes memories and builds relationships. And it tosses you, most likely, into the heart of city life.
7. Reserve a weekend a year to play with your family.
Life's crazy, weird and goes 100 miles an hour. As an anonymous person declared, it's not a dress rehearsal. So, dot-to-dot the connections with your family. Find your commonality and fan it into a fire, where its warmth nourishes and feeds your soul. Intentionally choose to forget what needs to be forgotten. Dive off the dock, climb the tree and rope swing, set off some fireworks, get eaten alive by mosquitoes by the fire, use real maple syrup as you make pancakes. Do dishes together. If possible, act like you're twelve during these weekends, okay?
8. Tell someone thanks.
Do it by text, a letter or taking someone out to dinner. Just do it. Gratitude is a powerful antidote for a heck of a lot of things. Trust me on this. Doing so will do you a world of good.
9. Give a $5, 10, $20 or $100-dollar bill to someone for any reason you can think of.
I know, some of you are having a coronary reading the above sentence. That's okay. Work is hard. So is daily living. Awhile ago I read about a woman who gave someone a dollar and when she did, she realized she had given away 50 percent of what she had to live on until her next paycheck. Her reasoning was something to the effect that it was her way of future-thinking herself out of her current situation. You just never know how you might give someone a good day or seriously, change a life.
10. Get on a pontoon.
Leaving shore will give you a new perspective. Our natural breathing copycats the rhythm of mellow waves. Hearing them as they softly slap against your boat will relax you. I've watched friends slow dance to the sounds of James Taylor on our pontoon. I've been a party to the magic of watching the sun set on one end of the lake and turned and watched the moon rise over the other end. Prepare some chicken and potatoes ahead of time and treat yourself to a dinner cruise. You'll forget your land worries 100 feet from the dock.
11. Love your children's spouses.
This pretty much involves baking, cooking, creating, mani-pedis, finding favorite outlet stores in every town you can gallivant to. Having a daughter-in-law gives you the opportunity to ask their advice. You'll learn something. Among the things my daughter-in-law and Jake's fiancé have taught me is how to bring my wardrobe and my decorating into this decade. They've expanded the circle of our family and changed me in ways for which I will always be grateful.
12. Make your sister-in-laws your best friends.
Your husband's sister(s) will help you understand your husband. She will give you insight into your husband's growing up years. Share life, share meals, learn from one another. She might be as different from you as night and day. Well, guess what, the world needs both. Invite her into your world and she'll invite you in to hers.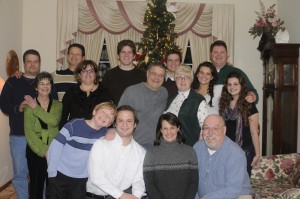 This will work on the other side too. You'll be able to bring perspective to your brothers' wives as to how you grew up. And the very best part. You'll make friends and you'll get to watch your brothers be loved in a way that you can't fulfill. My sisters-in-laws are my best friends. Don't miss out on the potential to make your brothers' wives yours either.
13. Travel.
Without a doubt, traveling broadens your world view. It takes you away from routine and opens your senses to ways in which other people live. You'll either come home happy to unpack your suitcase or be willing to take a permanent vacation with your furniture. This land was made for you and me to discover.
14. Marry your best friend.
To share a life is to experience life's greatest reward. It's the little things, like watching multiple British television series together. It's fishing off a cliff in Cornwall. It's watching your husband coach little league. It's the toilet paper roll, the toothpaste, the burying of your dads, the stalled boat in the middle of the lake, the weddings, the heartbreak, the sacrificial and the selfish. It's the doing when you don't want to, the wanting to but not being able to. It's the waiting, it's the accomplishing. It's the tearing, it's the rebuilding. It's the shared discovery, it's the sameness. Keeping the vow with your best friend is the sweetness and light of life.
You've got today. The diem needs carpe-ing. 
Better get to it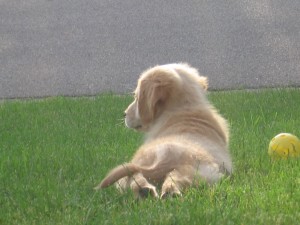 Julie Saffrin is the author of numerous published articles and essays. Her latest book, BlessBack: Thank Those Who Shaped Your Life, explores the power of gratitude and offers 120 creative ways to journey toward positive, lasting change.