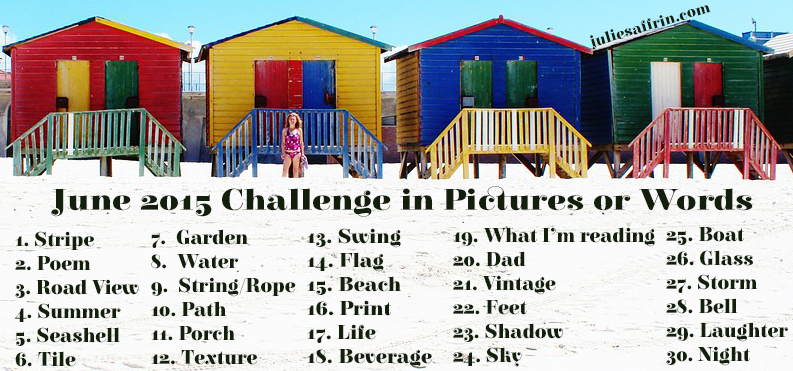 June is upon us! Here's the June 2015 Challenge for those who wish to participate in it.
For those who are new to this idea. Simple snap a picture or write a blog post about the #day. Then, post it on your favorite social media such as Instagram, Twitter or Facebook, and put a link to me. Here's where to connect me:
Instagram
Facebook
Twitter
VSCO.co
Happy June!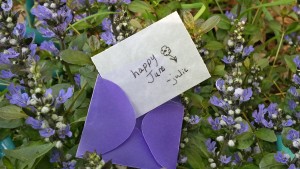 Julie Saffrin is the author of numerous published articles and essays. Her latest book, BlessBack: Thank Those Who Shaped Your Life, explores the power of gratitude and offers 120 creative ways to journey toward positive, lasting change.