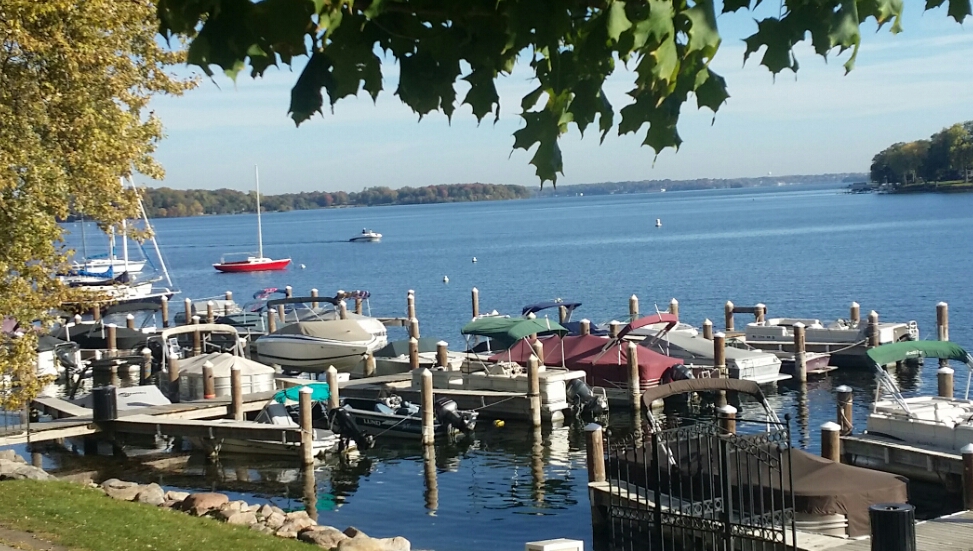 A red and white sailboat, moored at its secured buoy, rocks bow to stern. The tour paddleboat leaving the Port of Excelsior just tooted its horn. A man in black sweater, khakis, trilby and white beard checks his dory. It is a beautiful 50–degree day at "my office" in my car at Excelsior Commons in Minnesota.
I've come today to displace some anxiety. This beautiful setting, of boats and water, is once again working its magic and bringing me to a place where I can both let go of worries and concentrate on what is at hand for me this writing day. I am serenaded by the water and sights and sounds around me.
Serenade. From the Italian "serano," "open air." An apt word for me this day, both in presence and state of mind.
If you were given a choice this day to office where you would like to, where would it be? Hope you find away to go there today, even if you experience it by closing your eyes and imagining you are there.
With gratitude for you,
Julie
Julie Saffrin is the author of numerous published articles and essays. Her latest book, BlessBack: Thank Those Who Shaped Your Life, explores the power of gratitude and offers 120 creative ways to journey toward positive, lasting change.