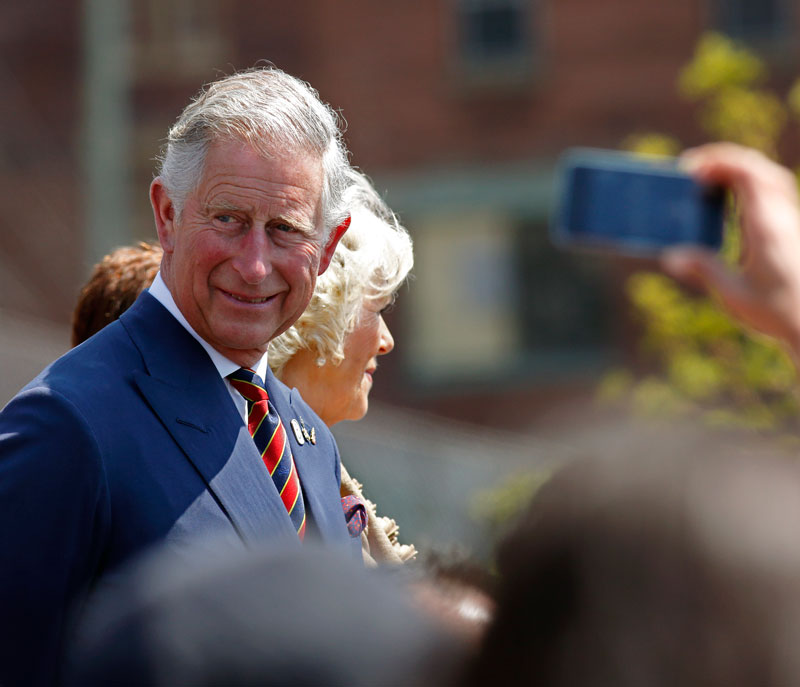 I read the other day that Prince Charles has painted thousands of watercolors. He's a prince, first in line to the throne. Why should he do anything other than be princely?
His Royal Highness responded, "We walk away and shuffle off our mortal coil, but these things live on." Ah, a partial quote from a soliloquy spoken by a fictitious Shakespearian prince from Denmark who wrote, "To be or not to be, that is the question."
The Prince of Wales paints so that the beauty of that which he sees will extend beyond his time here. The British heir to the throne paints because he cannot not take brush to sketchpad.
It's the beginnings of February in Minnesota. I'm here at my cabin with three other women writers. This is the sixth Women's Writing Retreat I've held. Because of its absence in my life these last two years, it feels special. Each of us holds an oyster and will bring rise to our pearls.
The four of us arrived yesterday, in spite of slippery conditions and two accidents on the Interstate. Why? Because we couldn't not get here to do this writing thing we do. We're all hard at work, creating permanence, something that will extend beyond our time here. One is writing suspense, another a cozy mystery, while another puts the finishing touches on Book Three in her fictional series.
We're nestled in. We're getting to know one another and liking what we're discovering about one another, the "we" being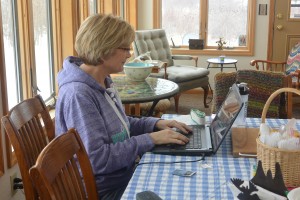 Stacy,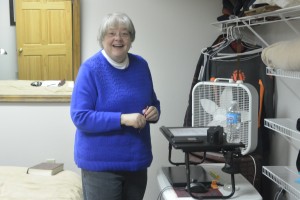 Joy,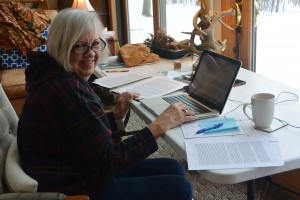 and Marjorie.
Around us the snow falls gently on our dreams that, with each word we type, we're making real. Each conversation brings Philemon's words to light, "I myself have gained much joy and comfort from your love because your kindness has so refreshed…"
This morning, Marjorie read from Jesus Calling these words:
"Seek My Face, and you will find not only My Presence but also My Peace. To receive My Peace, you must change your grasping, controlling stance to one of openness and trust. The only thing you can grasp without damaging your soul is My Hand. Ask My Holy Spirit within you to order your day and control your thoughts, for the mind controlled by the Spirit is Life and Peace.
You can have as much of Me and My Peace as you want, through thousands of correct choices each day. The most persistent choice you face is whether to trust Me or to worry. You will never run out of things to worry about, but you can choose to trust Me no matter what. I am an ever-present help in trouble. Trust Me, though the earth give way and the mountains fall into the heart of the sea."
                                   If the Holy Spirit controls your mind, there is life and peace. Romans 8:6 (NLT)

God is our refuge and strength, always ready to help in times of trouble.
                   So we will not fear, even if earthquakes come and the mountains crumble into the sea. Psalm 46:1-2 (NLT)

After reading, Marjorie challenged us with, "What am I choosing to let go of today?"
There was talk of stepping from work and into this day and into the life we've always wanted to live, talk of the fear of failure, both mentally and physically (two of us are on new eating-choice lifestyles). There were giggles when someone told the story of her friend who drew a smiley face on her butt before she went in for a colonoscopy and how the doctor laughed so hard he cried.
This morning, I read from one of my favorite books, Madeleine L'Engle's Walking on Water. "The artist who is a Christian, like any other Christian, is required to be in the world but not of it. We are to be in this world as healers, as listeners, and as servants."
"We write….because we are listening for meaning, feeling for healing."
"An artist at work is in a condition of complete and total faith."
Several weeks ago, I took these notes from Walking by Faith: Lessons Learned in the Dark by Jennifer Rothschild. Rothschild is blind.
A person walking by faith is:
willing to take a step
follows God, gives up control
responds with thankfulness
perseveres, endures
is guided by Truth
is willing to wait on God
A person walking by sight
usually plays it safe
seizes control
responds with bitterness and anger
quits
is influenced by feelings
waits on things from God
"It can be well with your soul, "Rothschild said, "even if it's not with your circumstances."
How many of us have circumstances come upon our lives – ones in which we cannot control, yet, when we seek God's face, we are given the Peace that passes all understanding.
Rothschild then said:
1. God calls us to faith into the darkness because He has treasures for us there.
2. Don't forfeit unseen treasures to hold onto seen comforts.
So these next several days, up here in my loft, my circumstances and my fear will be present, but I am going to choose, even with them by my side, to walk by faith, with that which L'Engle writes about the "total dependence on the unseen Reality."
Each thought. Each word I press out on the keyboard, I am choosing:
To be human and write, mindful of those who might read my words.
To be a listener. "Do to others as you would have them do to you." Luke 6:31 says. This is so hard to actually do. To sit back and absorb and not desert the words being spoken directly to me.
To be learning through renewing myself in this wintry season.
To be a healer, mending fences and building up when I can.
To be a servant and ask, "What can I do to help?"
To be in love, even when I don't want to or when I feel nothing. To let, as Eric Sparrman wrote, "the love of God overflow and permeate my soul." To let love conquer all, even when doing so hurts so much it makes me literally pass out.
To be, entrusting my complete self to Him. I pray you'll do the same for yourself.
May you receive more and more of God's mercy, peace, and love. Jude 2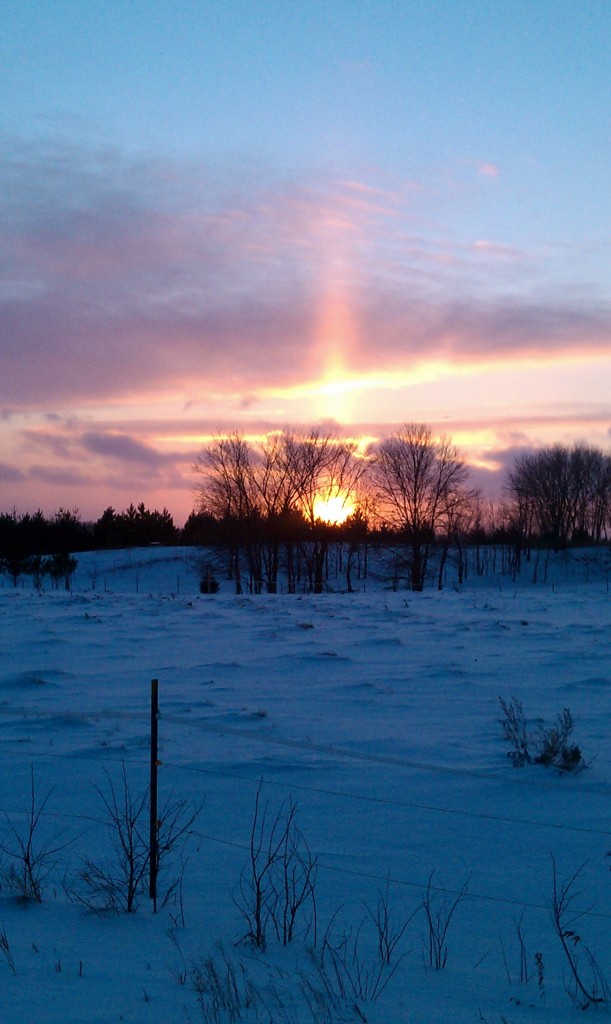 Julie Saffrin is the author of numerous published articles and essays. Her latest book, BlessBack: Thank Those Who Shaped Your Life, explores the power of gratitude and offers 120 creative ways to journey toward positive, lasting change.