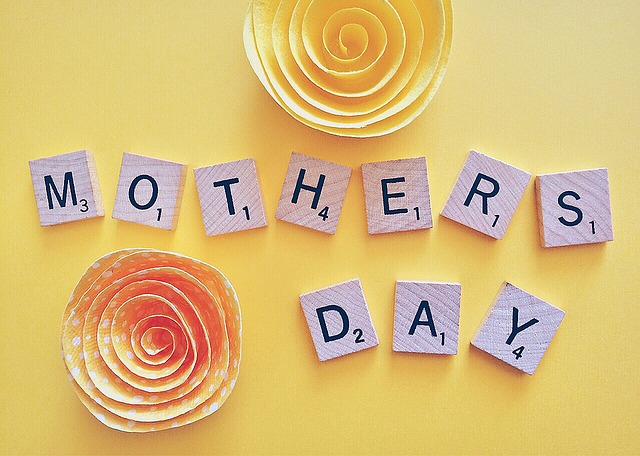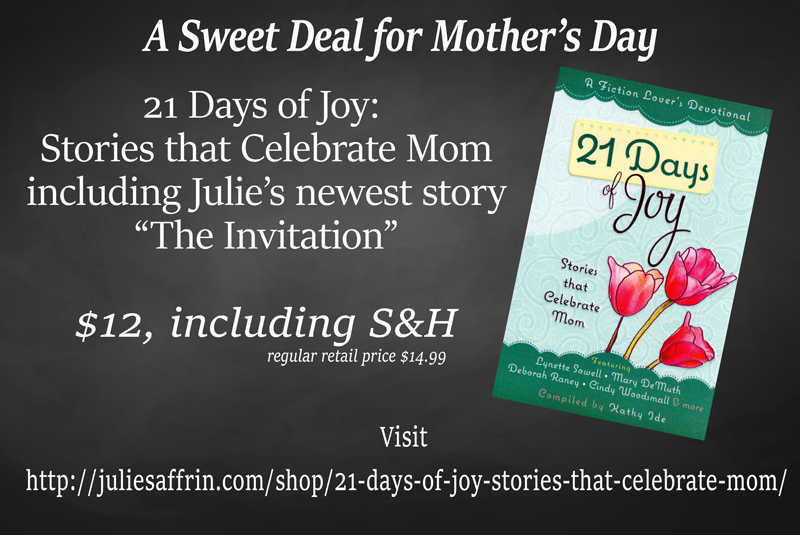 Mother's day. One of those days you want to find the best gift for your mom. My three sons are characters so I can always expect a humorous card.
Which I love.
In case you want to accompany your card to your mom with a gift, I'm offering a sweet deal. Right now on my website, I'm offering a new little book filled with 21 stories all written with the word, "Mom" in mind.
Now through the end of April (or until I sell out of my stash), in the shop, you can purchase "21 Days of Joy: Stories that Celebrate Mom" for $12 including shipping and handling. My story, "The Invitation," can by found on page 69. In return, you'll receive a book, autographed by me, along with a bookmark as well as FREE gift-wrapping. It's all my way of saying "thanks" to all of you who have supported me over the years.
Here's what a reviewer has to say about the book:
"What a reading adventure! I'd never read a devotional based on fictional stories. If you enjoy reading fiction with a powerful message, 21 Days of Joy ~ Stories that Celebrate Mom is a beautiful spring gift to yourself or to any woman in your life."
If you'd like your book specifically addressed to that special person in your life, please let me know when ordering.
Here's the link again.
Thanks!
Julie
Julie Saffrin is the author of numerous published articles and essays. Her latest book, BlessBack: Thank Those Who Shaped Your Life, explores the power of gratitude and offers 120 creative ways to journey toward positive, lasting change.