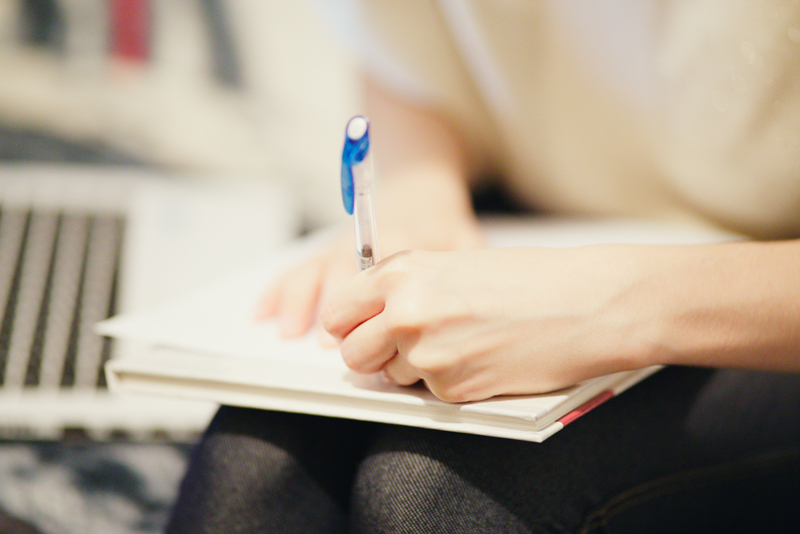 The pressure upon left-handed people is that they're supposed to have a natural-born tendency to be creative, artsy, and have a flair for all those things of which those who favor using the opposite hand do not. We lefties, it's presumed, should have it easier at a) singing, b) acting or c) speaking another language.
Not one to shy away from trying something, I gave them all a go.
My only solo came when I was four years old and Mom said I'd been "chosen by our church's Mother-Daughter Banquet committee" to sing a song. I chose to serenade the women, young and old, with a tune about spring while my mom accompanied me on the piano. I don't remember being nervous. I was far too concerned assembling the outfit I wanted to wear. It needed to be red. And, it was – completed by a white bolero jacket with a red tulip pinned on it, black patent leather shoes, white anklets, and a white brim-up straw hat straight out of Gigi. I'm pretty sure I insisted upon white gloves too.
My first acting experience came in 1968, in the sixth grade. I was Mrs. Claus. Two things I remember about it. I wore a night cap for the performance (it came with my Sears Surplus nightgown). The other, I needed to be knitting something. Being that I found it impossible to learn to knit right handed, my fellow classmate, Donny, knitted me my prop.
Fast forward to 2013 when my friend, Sheri Jacobs, begged me to play Irma Slocum, one of the church ladies in The Best Christmas Pageant Ever. While I did remember my lines for the performance, to this day I have nightmares about being on stage with nothing but a blank mind when it's my turn to speak. Memorization has never been my strong point.
Which is probably why I can't speak a foreign language. Not for serious lack of trying either. I do believe I might come close to holding a record for the number of times one can take the same language and still not learn it. My first attempt was in 1970 in seventh grade. What sidelined me was word got out that our French teacher was dating the Social Studies teacher, just down the hall and around the corner from our room. Our teacher seemed to need to visit the bathroom frequently. While she had "stepped away," no we did not practice our conversational French but dreamed about her brief tête-à-tête with Mr. Hayden out in the hallway.
In 10th grade, I started Beginning French again. My heart hurts thinking of how we treated our sweet teacher. Je regrette applies here. Were Mlle Traub still alive, I would say so in a note of apology.
In my freshman year at Normandale College, I tried again. A friend of mine was having no problem learning the language. She planned to live in France one day. To borrow a line from the movie, French Kiss, I really thought "I would triumph" in my attempts and see the Tour d'Eiffel.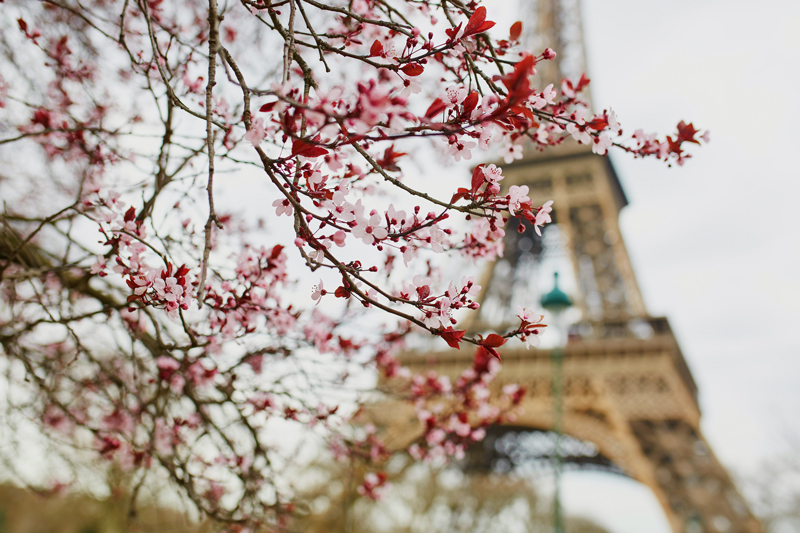 There was no need to buy a textbook for this class. We learned in the dark of our professor's classroom by filmstrips (with her explaining what was going on in each cartoon scene depicted) and cassette tapes we could check out in Language Lab. First slide, next slide, back to the previous slide, forward again. I learned my first French swear word because of "Répétez s'il vous plaît," "Répétez s'il vous plaît," "Répétez s'il vous plaît." One of the few phrases that stuck was Je t'aime along with my professor's last name, that being the same as a German-speaking principality 15 miles long nestled between Austria and Switzerland.
When in my forties, I tried college again, this time at the University of St. Thomas. One had to complete three semesters of a foreign language.
Insert French swear word.
Going to college was hard enough besides having to put in a year-and-a-half in the big leagues of la langue français. Couldn't I just test out of it?
Non. I would have had to have taken my earlier studies in the language seriously.
What do I remember? My first professor saying to me that I'd "be pretty if I'd lose some weight." And you, monsieur, would be married if you weren't a —."
Insert second French swear word.
I still can't speak the language (memorization issues, remember?) but I can order a cup of tea should I find myself in a French-speaking country. "Je voudrais une tasse de thé." Yes, feminine is a word and as in tea, it applies to a lot of French words.
In 2009, with my newly minted bachelor's degree, my husband and I traveled to Quebec City. At un restaurant in the shadow of the beautiful Frontenac hotel, I was so excited to try out my French-speaking skills when the waiter said, (I might add, rat-race like), "Bonjour. Comment-allez vous?"
For decades, in conversational French classrooms, I always replied, "Tres bien, merci. Et vous?" Very good. Thanks. And you?
But nightmares a la Christmas Pageant had me at blank mind. This would be my very first time speaking French in a French-speaking country!
"Ça va?" I said, trying to impress. Now, ça va, should I have said it on a down note, would have been an acceptable, albeit casual, answer. But I did so on a high note, which inferred a question. In my French-speaking debut in front of a French-speaking person – I might add now a French-speaking persnickety person – I'd managed to respond to his, 'How are you?" question with a casual, "It's okay?" question.
Whereby he frowned and immediately switched to speaking English and I felt like my whole meal was the Dinner of Shame. We hurriedly ate and I went shopping. I was so intimidated when I walked by people in the crowded clothing store, instead of saying, "Excusez-moi," to get by a person, I started saying, "Scusa." Which is Italian for excuse. Where had that come from?
All this preamble brings me round again to a) and c) above.
There is a sweet young woman I've been hanging around lately. Her first language is Spanish, though honestly, you'd never guess it.
She has me thinking: Should I try a new language, even though it seems to me, anyway, that people are speaking rather softly these days? Either that or they're just not enunciating.
Around the lunch table the other day up at the lake, while the guys were putting in the dock, I told her I'd always wanted to know what the words were to a Spanish song that used to play on the radio a long time ago.
"What's it called?" she asked.
"It's something like 'Wonton Tomaytah,' I answered. "Or maybe it's "One-something. Are there any songs that start with 'One' in Spanish?"
"I'm not sure," she said and smiled politely. "Maybe you could sing it?"
No, I have enough sense not to do so in front of people anymore. But I did hum it.
Somehow she heard a tune therein. "Oh! Guantanamera by Celia Cruz! She's dead now, but that was a very popular song." She played a recording of it on her phone for me.
I wanted to die. I know very few words in Spanish. Loco is one I learned from a James Patterson novel. And it applied to me right then. How could I have missed the mark by such a wide margin with "Wonton Tomaytah"?
I've learned this lovely tune is a sort of poem about a Cuban woman from Guantánamo. (The Sandpipers made it a big hit in the U.S. back in the '60s.)
I find a small amount of comfort in that Michael Nesbitt of The Monkees (he's the one who wore the stocking cap) was confused too and made a probably-now politically incorrect parody of the song with "One Ton Tomato."
Here's how I learned the song:
And here's Celia Cruz' version:
And the Michael Nesbitt version:
https://www.youtube.com/watch?v=gKYOVjrQ2gs
Whichever version you prefer, enjoy! And thank you, Valeria, for helping me to solve this mystery.
Julie Saffrin is the author of numerous published articles and essays. Her latest book, BlessBack: Thank Those Who Shaped Your Life, explores the power of gratitude and offers 120 creative ways to journey toward positive, lasting change.