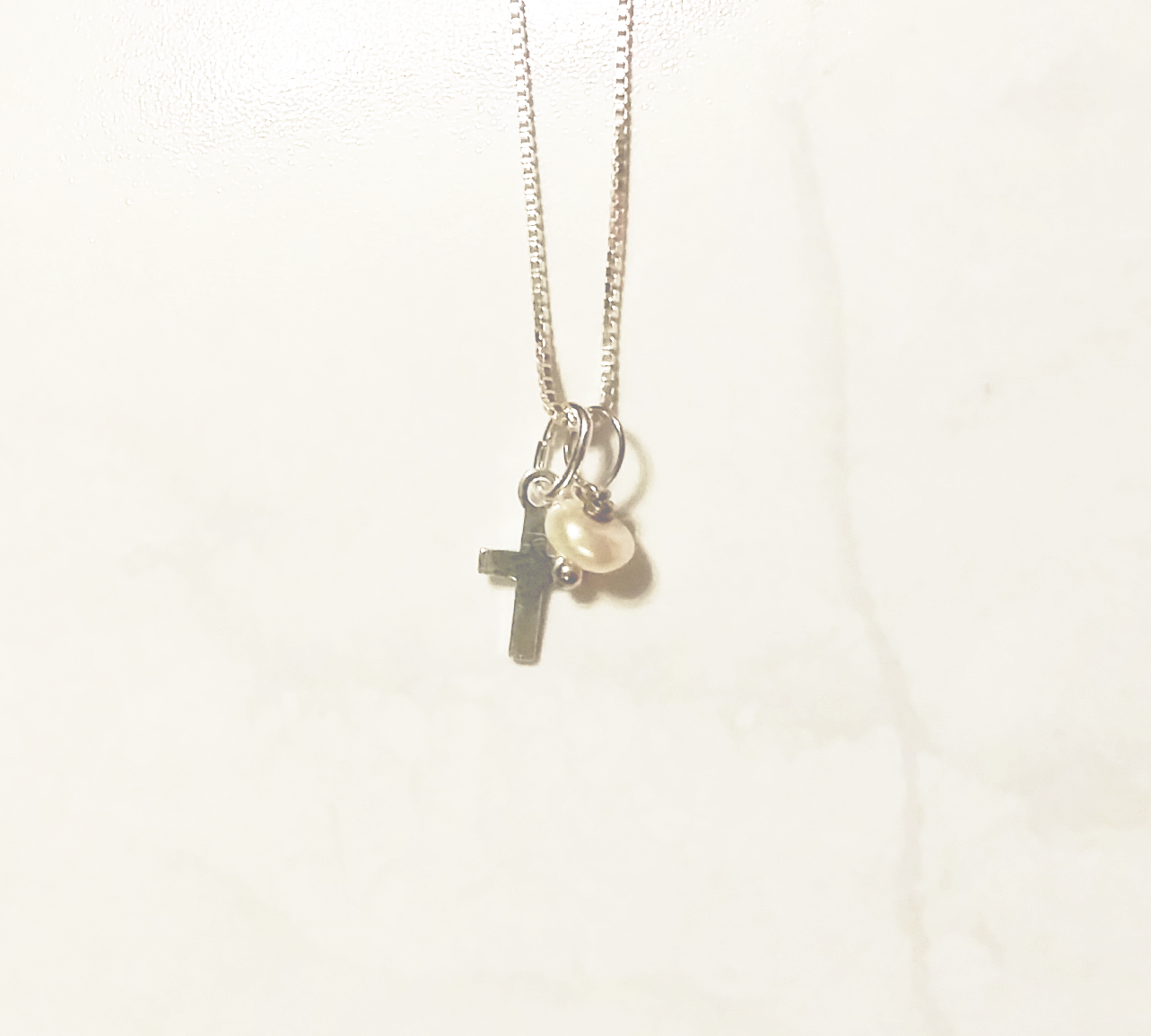 Sometimes you need to send a sincere message in a simple but significant way.
Like when you want a person to know what a treasure she is.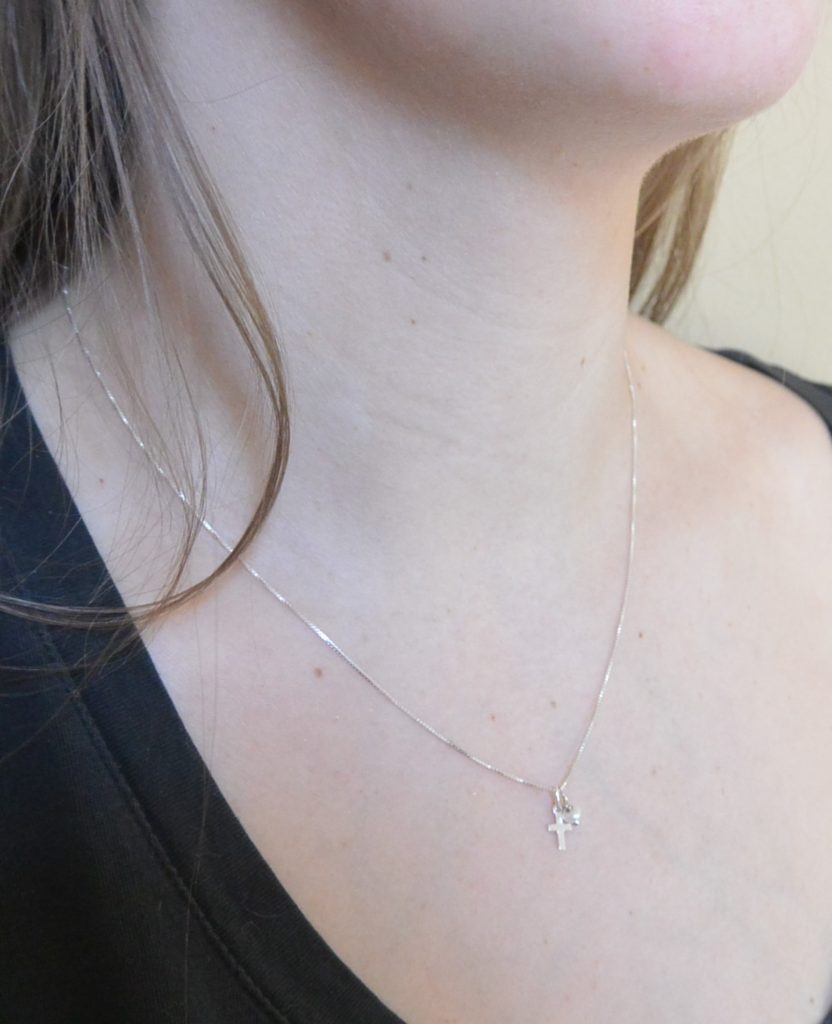 Like when you want a graduate to have a memento to take to college to remind her that she is not alone, is loved, and is journeying with her God-given talents to be of significance to the world.
Like when you want to remind your mom of how much she means to you.
Like when you want your best friend to know that even though the miles separate you from each other, she is loved by God and you.
Like when a time of celebrating is in order, whether it's for a friend's or sister-in-law's birthday or an achievement.
Like when a friend is going through a really hard time and needs a loving reminder that God loves and cares for her, and that she is a treasure to both Him and to you.
Like when someone suffers the loss of a child and you want her to know God created that preciously unique child and holds that mother, and her beautiful child, close to His heart.
Like when you need reminding of Whose you are and your importance to the world.
The Tiny Cross and Pearl Necklace is designed to help carry women through life, in all that journeying through it encompasses. The cross reminds us of God and what He's done for us and that He is near. The pearl, each one, like us, individualy created and unique, given talents like no other, thus needed in the world as well as a gift to the world.
The cross and necklace are .0925 sterling silver. The cross is 8 mm in height. The pearl is a freshwater pearl. Each pearl varies in its uniqueness and size but is approximately 3 mm in height.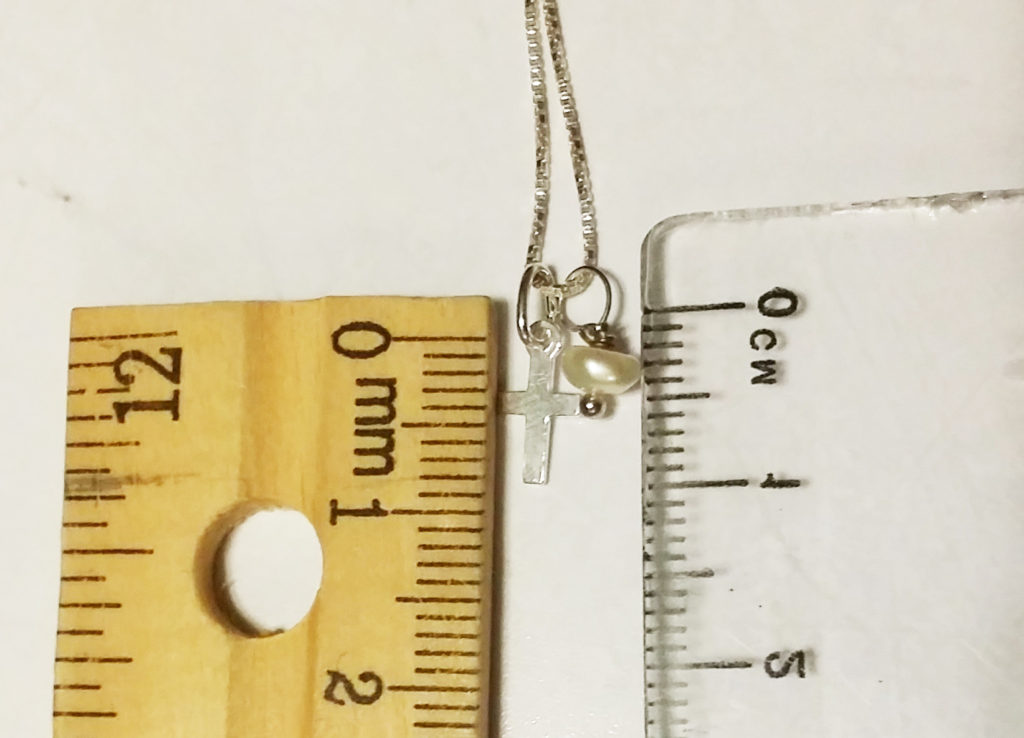 The necklace is 1 mm in diameter, 18 inches in length.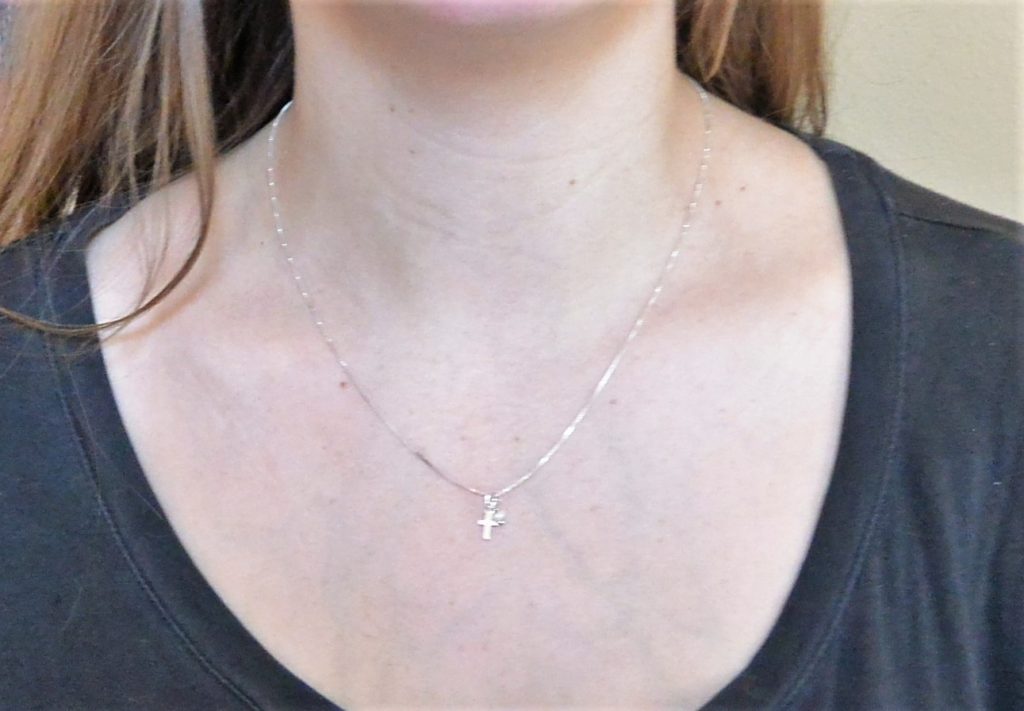 For a long time, I've wanted to create something unique, simple and reasonably priced, for others to gift to themselves and to the significant women in their lives. The tiny sterling cross is a powerful reminder to the recipient that God is our refuge and hope. The pearl, represents something that is valued, unique and full of lustre, and treasured.
The Cross and Pearl necklace is now available to those living in the U.S. in my Etsy shop, juliesaffrinsstuff and sells, shipping included, for $15.00. Click the link or the image below for a new tab to open at my Etsy shop.
Julie Saffrin is the author of numerous published articles and essays. Her latest book, BlessBack: Thank Those Who Shaped Your Life, explores the power of gratitude and offers 120 creative ways to journey toward positive, lasting change.