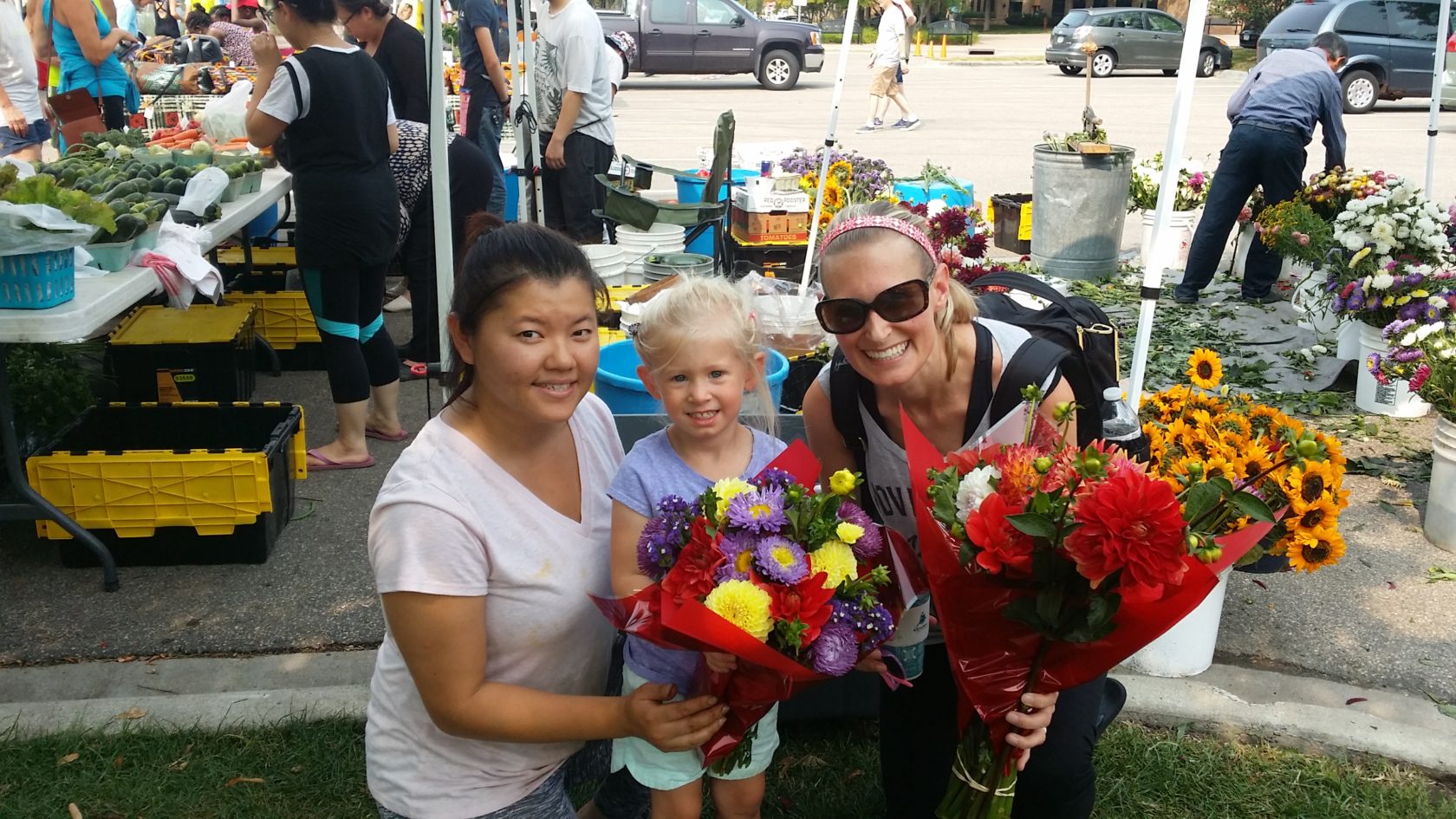 Seasons. Their endings are so different, aren't they? Aside from it being my youngest son's birthday month, I rush to April's end, for the crusty, dirty icy mounds to disappear.
But August? It's the contrary. A month of days to savor the small things. The easy stroll of my grocery cart across the parking lot, the wind-whispering blond strands as I watch my granddaughter push her dolly in a stroller, the fine new grass on our lawn from hubby's seed planting.
And yesterday's spontaneous stop at the Chanhassen Farmer's Market. It's where I met shop owner, Mary, who has an eye for putting together beautiful happy bouquets and patience to accommodate the old and the young as she listens to what flowers they like. My daughter-in-law, Hallie and her daughter Olivia, were also game for spontaneity. Got out of the car, and first thing? "I have to go potty."
And so, before the flowers, came a visit to Klein Bank, where inside it was too quiet and a sweet young woman was more than happy to have something to do and showed us to our needed destination.
And on we went to the city park, to Mary's booth.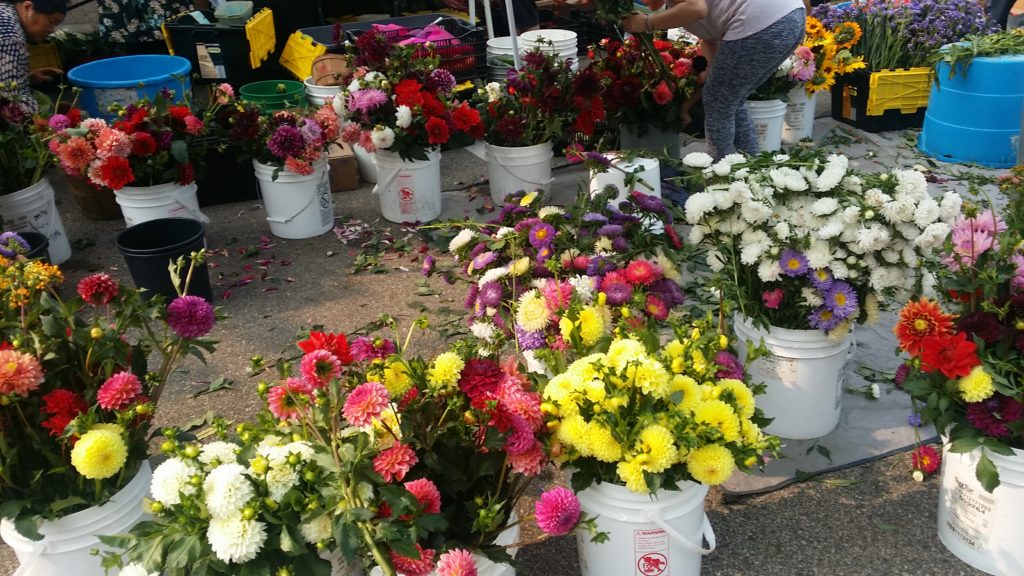 I loved this makeshift booth of beauty and bustling. Of a family working hard to get to this month of fruition and giving people fresh vegetables, flowers, egg rolls and fresh lemonade. Mary's family's has four acres in Northfield, two of which are filled with these flowers. Can you imagine what two acres of flowers looks like with all these color combinations?
After our visit to Mary's booth, we walked to the library and Olivia picked out some books and Hallie, a library card.
As we walked back to our cars, we came to a small circle of water geysers. Olivia was hesitant at first, but after her mom and I got our hands wet, she wanted to join in and soon all of us were placing our hands atop the cool water spurting upward. A man nearby sitting in a suit, chuckled with Hallie and me. For who doesn't love watching a child experience something for the first time, at first, unsure, and then, all in, in joy?
August, a month to treasure and cling to, so we can remember the gifts it gave to us in its season. I hope you're savoring it too.
Julie Saffrin is the author of numerous published articles and essays. Her latest book, BlessBack: Thank Those Who Shaped Your Life, explores the power of gratitude and offers 120 creative ways to journey toward positive, lasting change.