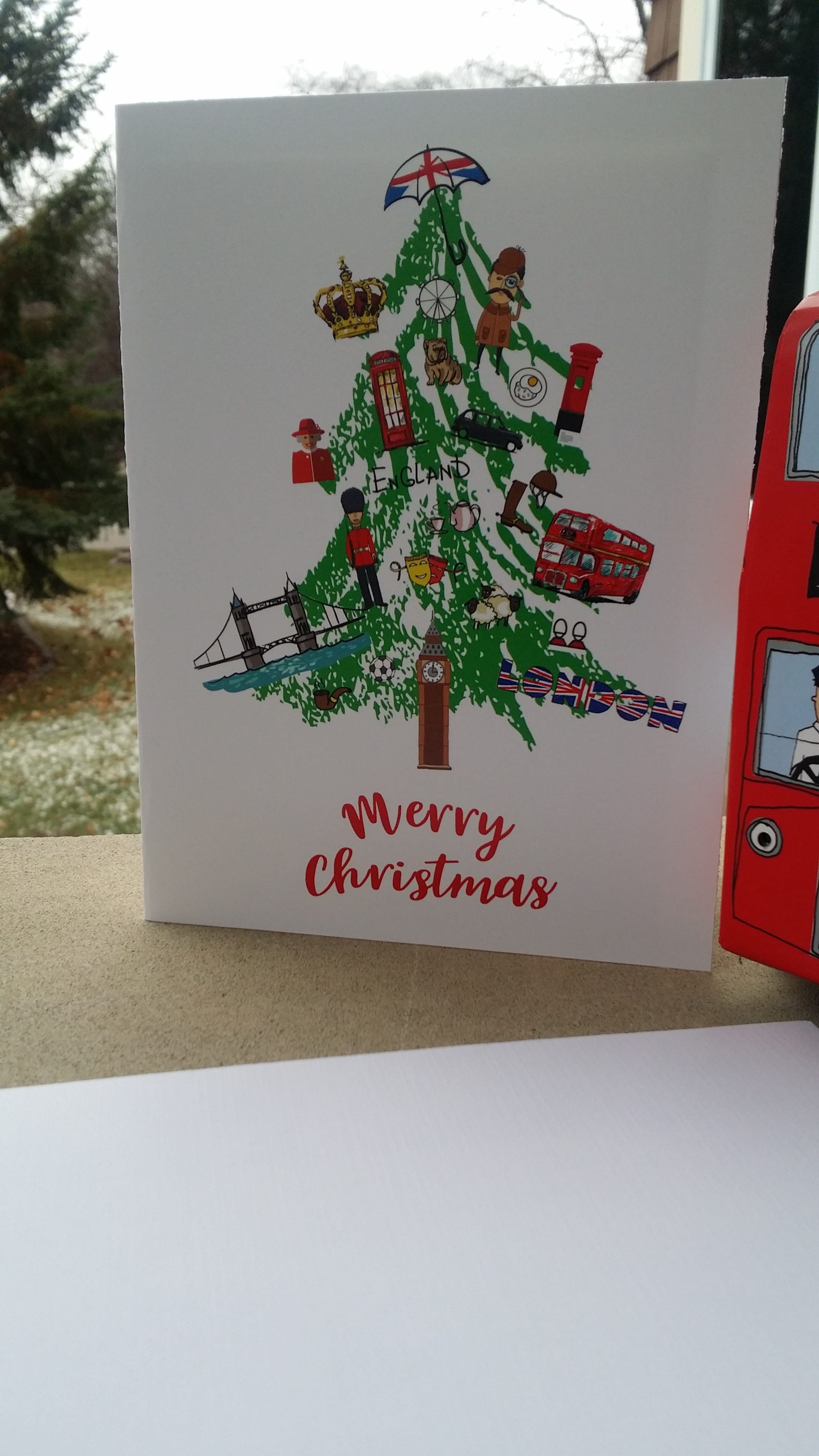 Many of you know I love anything having to do with Great Britain.  And if I could have my druthers, I would visit there every year.
But, because that is not likely happening, I've decided to bring Great Britain to me. And to you, should you desire.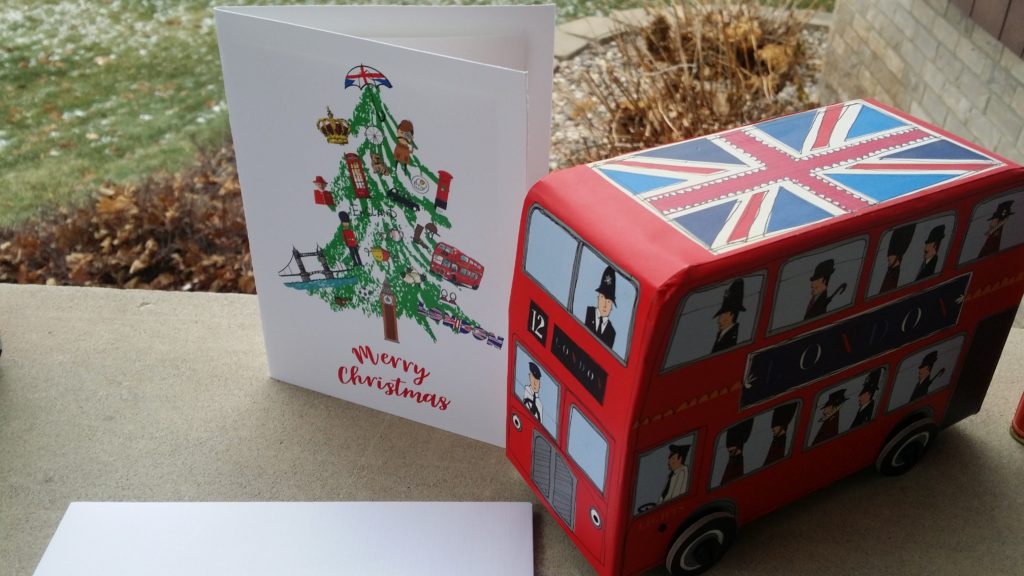 It's in the form of a British Christmas card. Yes, Merry Christmas to you and me all year long with all things British hanging on the tree. Meant to give you a jolly holiday – and to anyone else who is an anglophile but can't get there this year.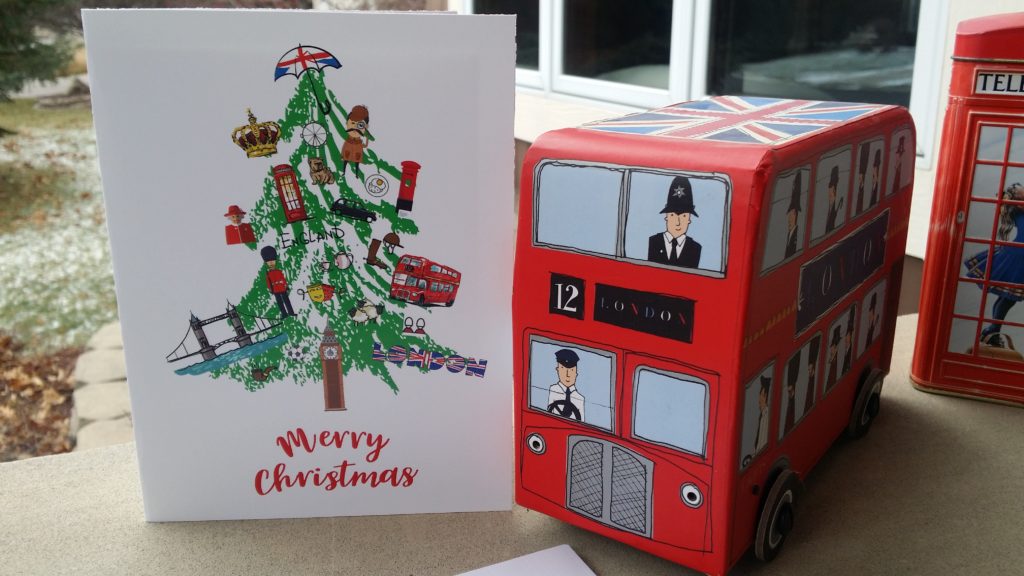 Introducing the Anglophile's British Christmas card, now for sale at my Etsy store, juliesaffrinsstuff. You'll find the Queen, a beefeater, the Tower Bridge, Big Ben, Sherlock Holmes, an umbrella, and a teapot, amongst the many items nestled in the tree's branches.
It's $5.00, including shipping, to anyone in the United States. If you want to send to someone in the U.K., well, use the contact form to tell me about it, and we'll figure out a way to get it to them.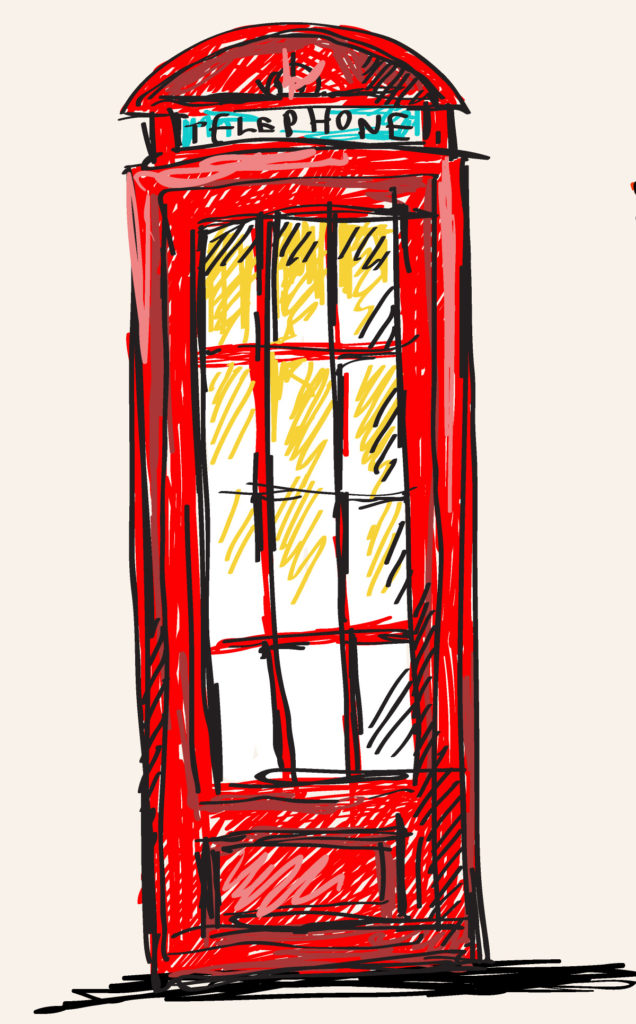 But do it sooner rather than later, just to make sure your special anglophile receives your Christmas greeting in time to enjoy it.
My Etsy store is called juliesaffrinsstuff. I know original and dorky, just like me.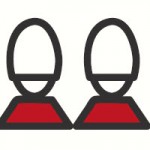 Hope you all have a wonderful Christmas season, dear friends. Thanks for putting up me year after year.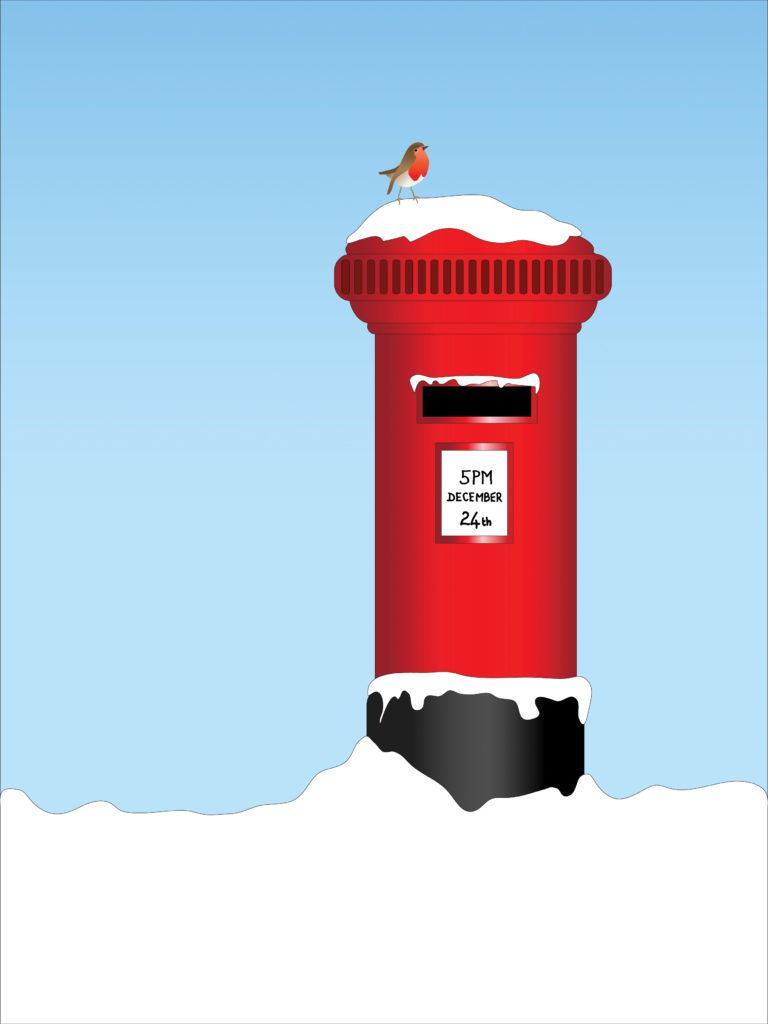 Julie Saffrin is the author of numerous published articles and essays. Her latest book, BlessBack: Thank Those Who Shaped Your Life, explores the power of gratitude and offers 120 creative ways to journey toward positive, lasting change.