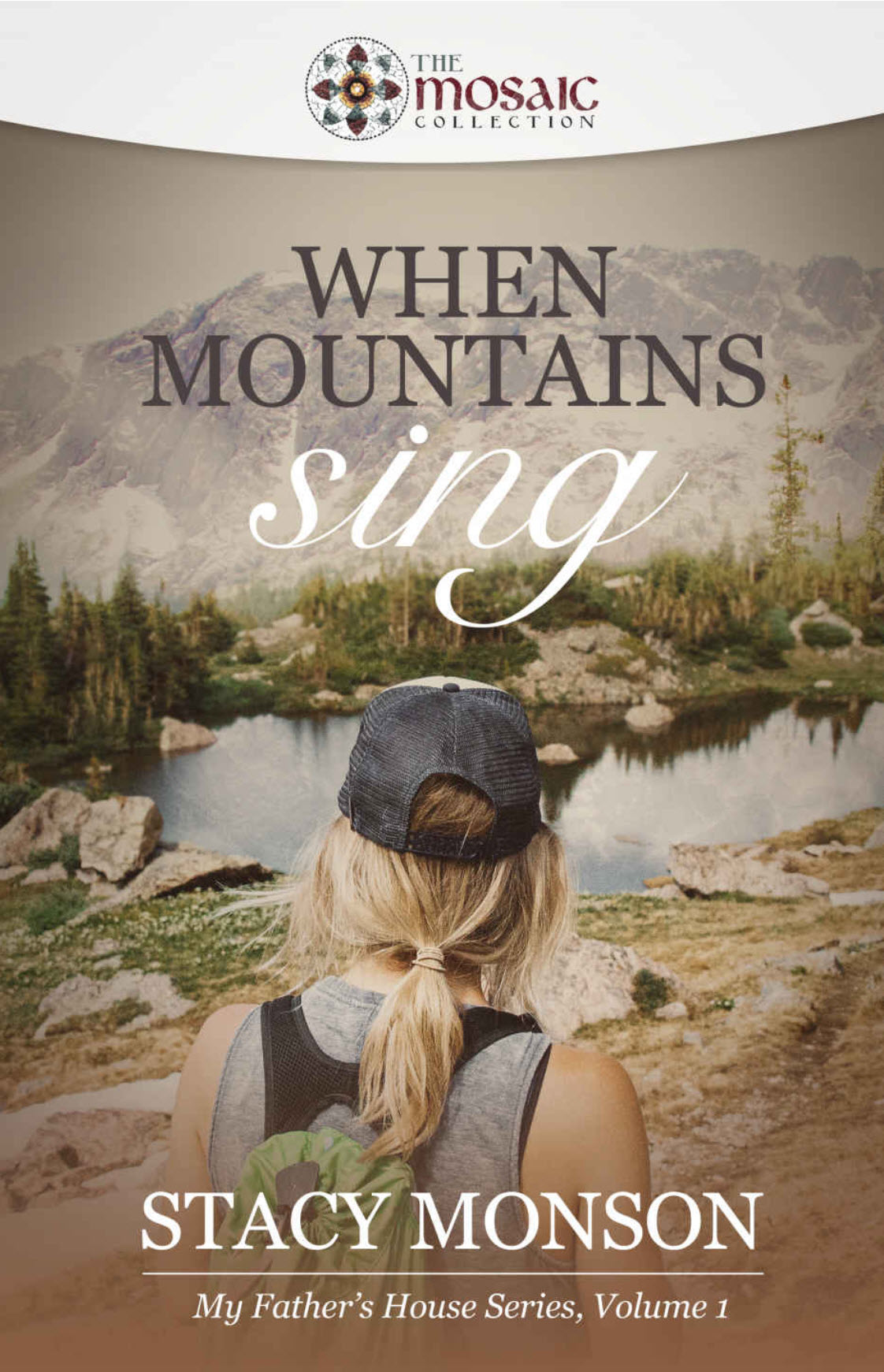 My favorite kind of story is one that holds my attention, has memorable characters, and leaves you thinking about it after you have finished it.
Well, it's been four days and I can't, nor do I want to, stop thinking about this book, When Mountains Sing by Stacy Monson. So many takeaways, including the title's meaning.
It's beautifully written, with not an ounce of a saggy middle, and lots of belly laughs and touchingly tender moments. Most importantly, I'm not a person who likes camping so much, but I want to be a friend to
HIKER GIRL!
And you'll want to be Mikayla Gordon's bestie too.
This book woos, dares you to go with one, maybe two less hours of sleep, to press on to The End. So worth doing. The pay-offs are pure sweetness and light with classic, humor-filled Stacy Monson flair. Stacy is a friend of mine so I wanted to like this book, but I wasn't expecting to adore this book. And adore I do. There's so many well-developed characters. I was a part of the story. Also, I enjoyed that Stacy only gave us Mikayla's point of view. This allowed me to experience right along with Mikayla every new person or situation that came along, just as she did, with no advance warning of what was coming because we didn't have the vantage point of a previous character's point-of-view from an earlier chapter or scene.
And the dad, The Dad. LOVE HIM.
I loved that this book has three sisters, all of whom like each other. All my life, I've wish for a sister. For those of you who do, cherish what you've been given in that. One to whom you can look up to or show the way to go in life.
I am thrilled to know that there will be two more books in this series, with this family. I loved the characters so much in this story, including the peripheral characters (including Lula, the dog – makes me smile just thinking of her) who Mikayla meets on her journey as she's searching and discovering how to make sense of new revelations in her life.
So many themes in this book – and I want to tell you them all. But then again, I don't, because I didn't know and not knowing added to how deeply this novel affected me and I want you to have that same experience. The e-book is available 99 cents – today! If you'd like to have a hint of the story's premise, here's the back cover copy (the paperback version will be available shortly – here's a link if you want to order the paperback version.)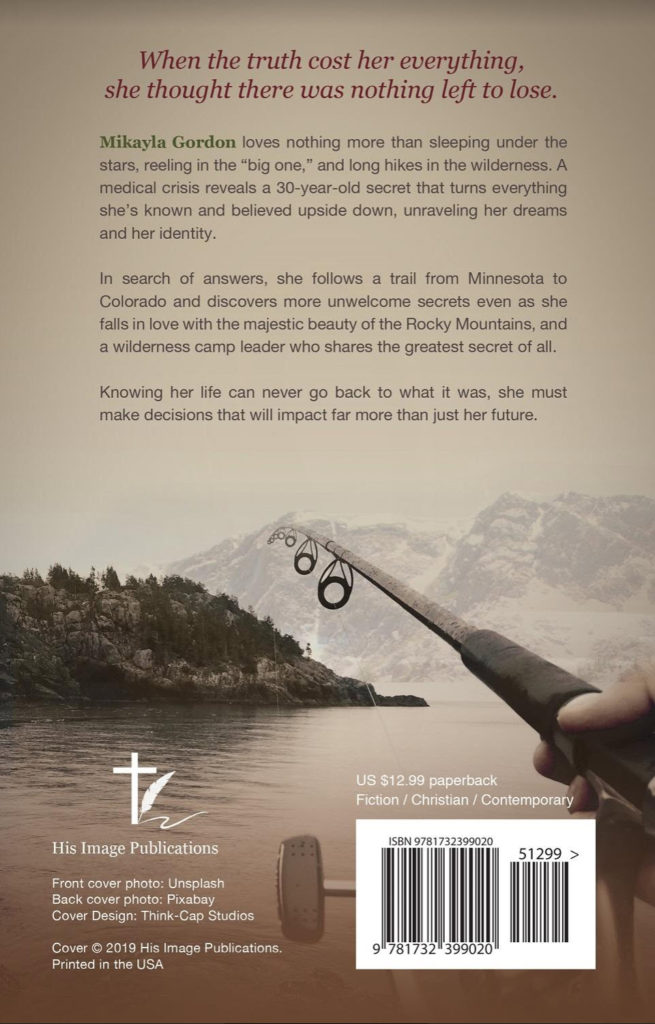 Mikayla Gordon loves nothing more than sleeping under the stars, reeling in the "big one," and long kines in the wilderness. A medical crisis reveals a 30-year-old secret that turns everything she's known and believed upside down, unraveling her dreams and her identity. In search of answers, she follows a trail from Minnesota to Colorado and discovers more unwelcome secrets even as she falls in love with the majestic beauty of the Rocky Mountains, and a wilderness camp leaders who shares the greatest secret of all. Knowing her life can never go back to what it was, she must make decisions that will impact far more than just her future.
Kudos, Stacy, for a splendid book. You, my friend, are a fantastic writer. Thanks for the privilege to read an advance copy of When Mountains Sing. While we're friends, my review is an honest one about how I felt about the book.
Stacy Monson is the award-winning author of The Chain of Lakes series, including Shattered Image, Dance of Grace,  The Color of Truth, and Open Circle. Her stories reveal an extraordinary God at work in ordinary life. She's an active member of American Christian Fiction Writers (ACFW) and the Minnesota Christian Writers Guild (MCWG). Residing in the Twin Cities, she is the wife of a juggling, unicycling recently-retired physical education teacher, mom to two amazing kids and two wonderful in-law kids, and a very proud grandma of 4 (and counting) grands.
Julie Saffrin is the author of numerous published articles and essays. Her latest book, BlessBack: Thank Those Who Shaped Your Life, explores the power of gratitude and offers 120 creative ways to journey toward positive, lasting change.