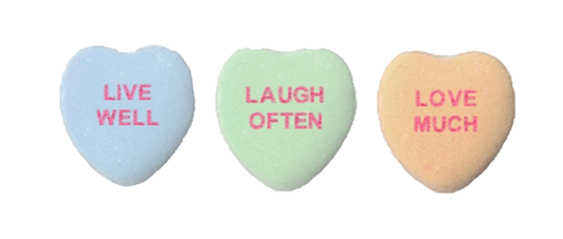 January. Can feel like such a long year.
So, welcome February! Come quickly, please.
I can't think of a happier way to enter this new month than by offering a giveaway. I'm selling this sticker sheet on my Etsy store but because you subscribe to my blog, you're going to get it for free. All you have to do is download in one of the ways offered below. No gimmicks, no clicks to subscribe, just images and links to click to get your freebie.
I created these candy hearts for you to stick on your calendars, on notes you send this month, or wherever you'd like.
I've uploaded three ways for you to use these once you download them.
Firstly,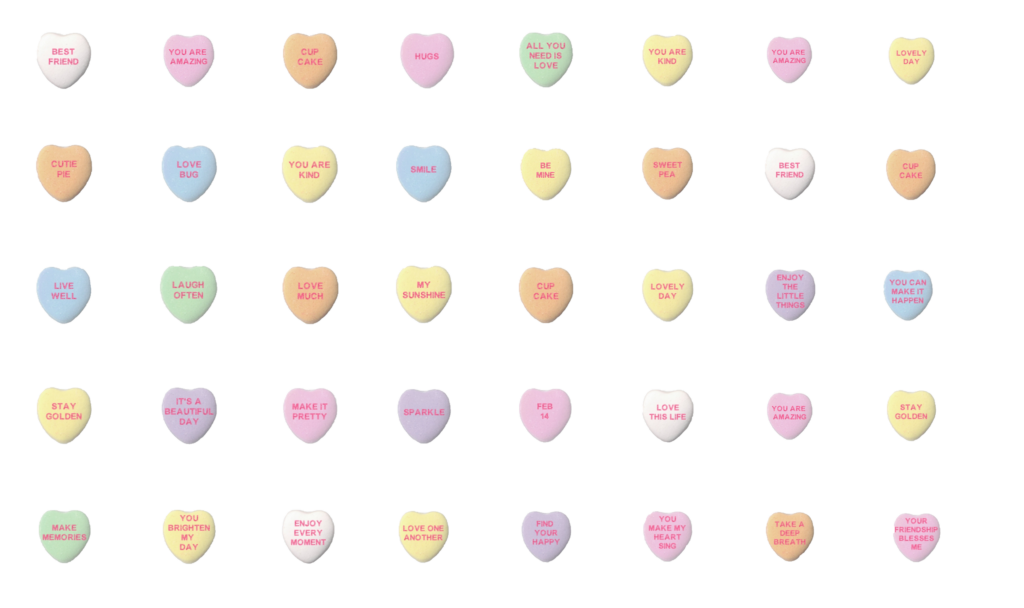 A png file. If you click the image above, you'll be taken to a fresh page for you to download the image and save to your computer for printing off on your Cricut. For those of you who have a Cricut machine, this means once you download the png file, you'll be able to upload it to your Cricut Design space, use the sticker setting, (print the sticker sheet off on your printer first), then take it to your Cricut and it will print off perfect little white-edged heart stickers for you to use.
For those of you who don't have a Cricut machine but have sticker paper, just print the stickers off on your sticker paper on your printer. You'll have to individually cut the stickers out, but they will work. Click on the link to grab it. ValentinesCandyStickerSheet.
Lastly, if you don't have a Cricut machine or you don't have sticker paper, just print the jpg sheet off on some glossy photo paper. You'll have to cut and glue each heart onto your calendar or stationery, but it will look just as good. I love glue dots. They're available at Michael's and Hobby Lobby and will work great for this project.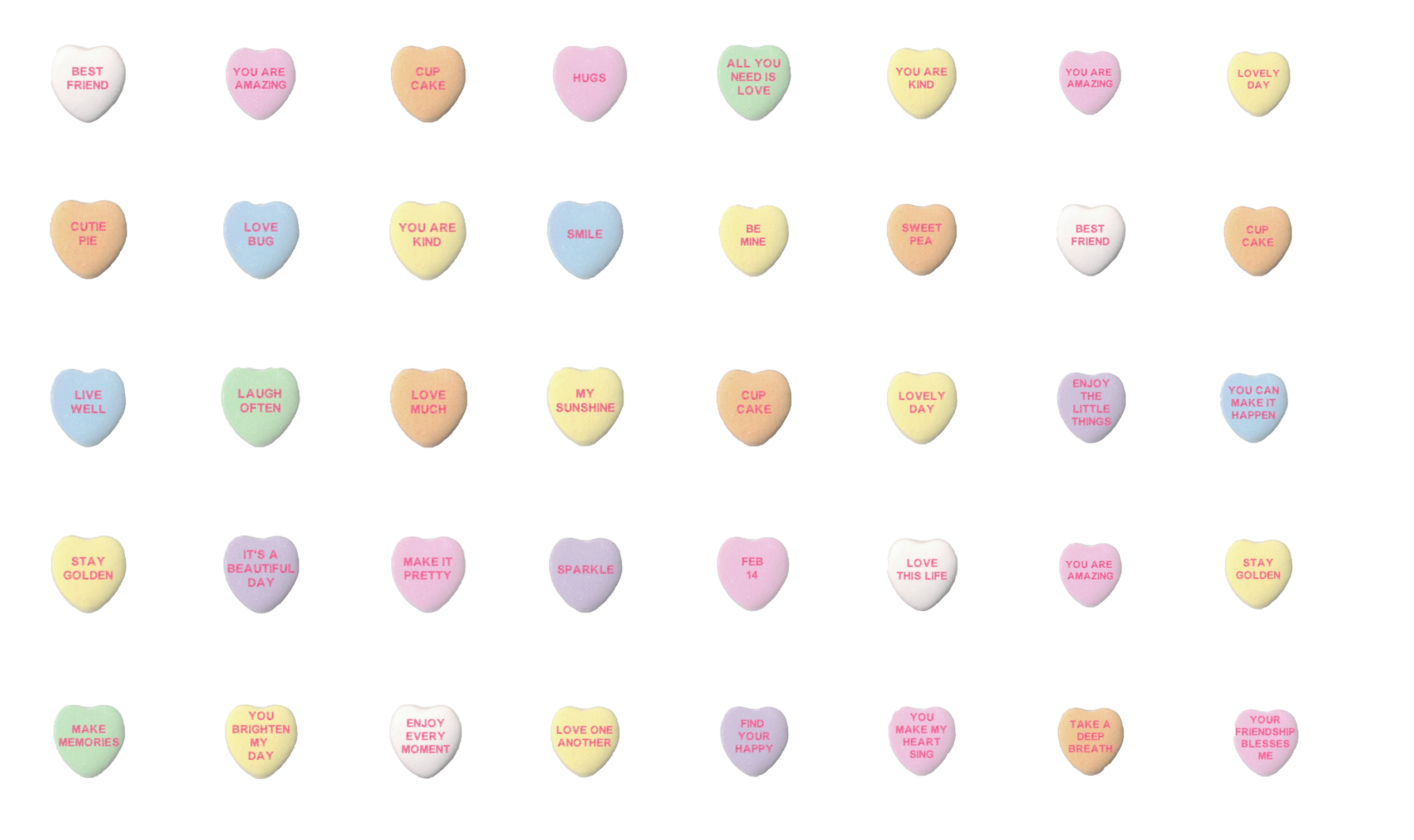 Hope you enjoy and have fun decorating with these candy hearts!
Let me know if you'd like to see more things like this on my blog.
Take care,
Julie
Julie Saffrin is the author of numerous published articles and essays. Her latest book, BlessBack: Thank Those Who Shaped Your Life, explores the power of gratitude and offers 120 creative ways to journey toward positive, lasting change.