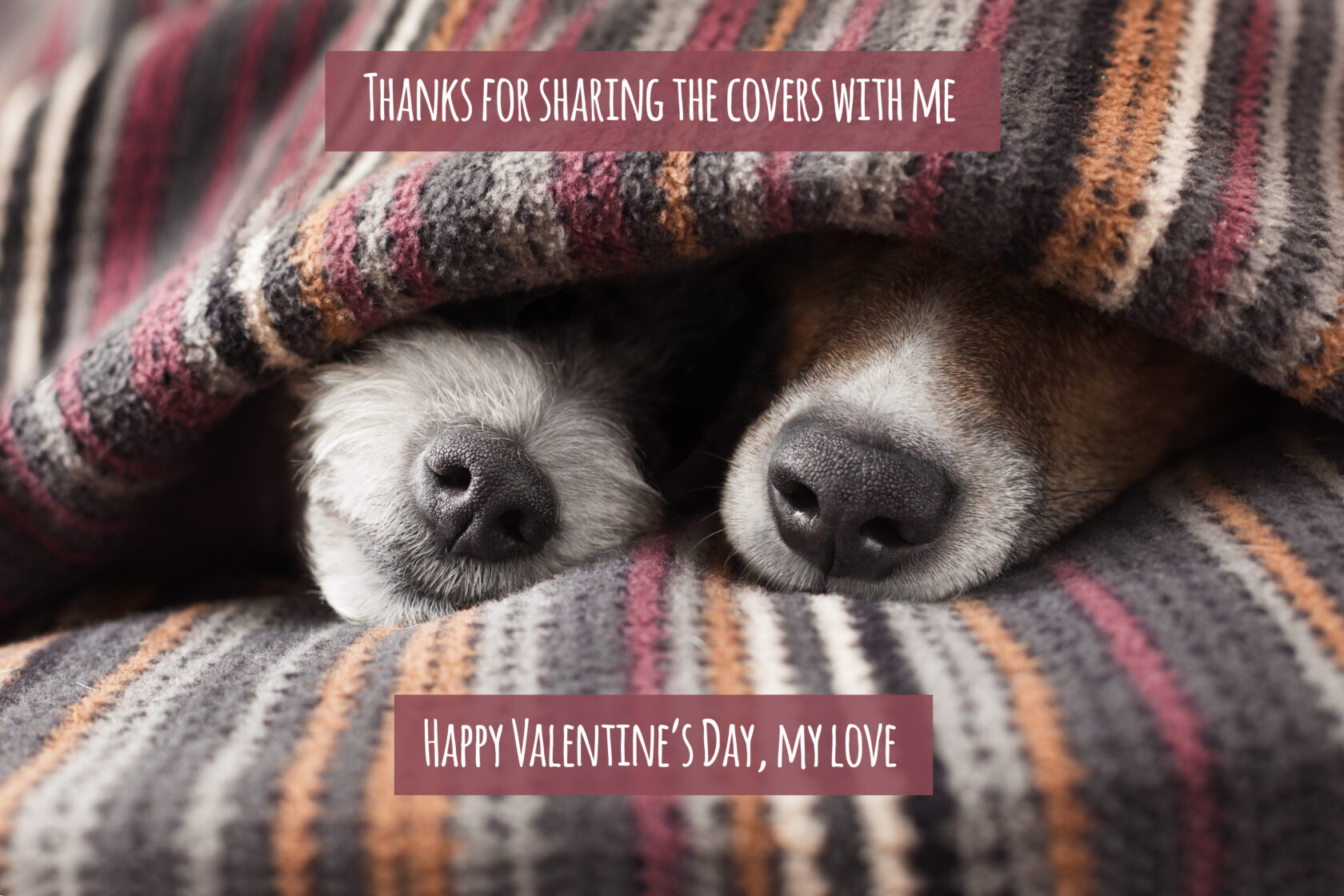 As might be apparent to a lot of you, you know that I love dogs. Sometimes there have been more dogs visiting me at one time than people.
Just can't help it. I just find them the sweetest companions.
Which is why I couldn't resist making this picture into a card. I offer it as both a Valentine's Day and Anniversary on my Etsy store at JulieSaffrinsStuff
So, if you need a valentine's card for your that special person in your life, hop on over to the store and get yourself one. There are only fifteen available.
Happy February.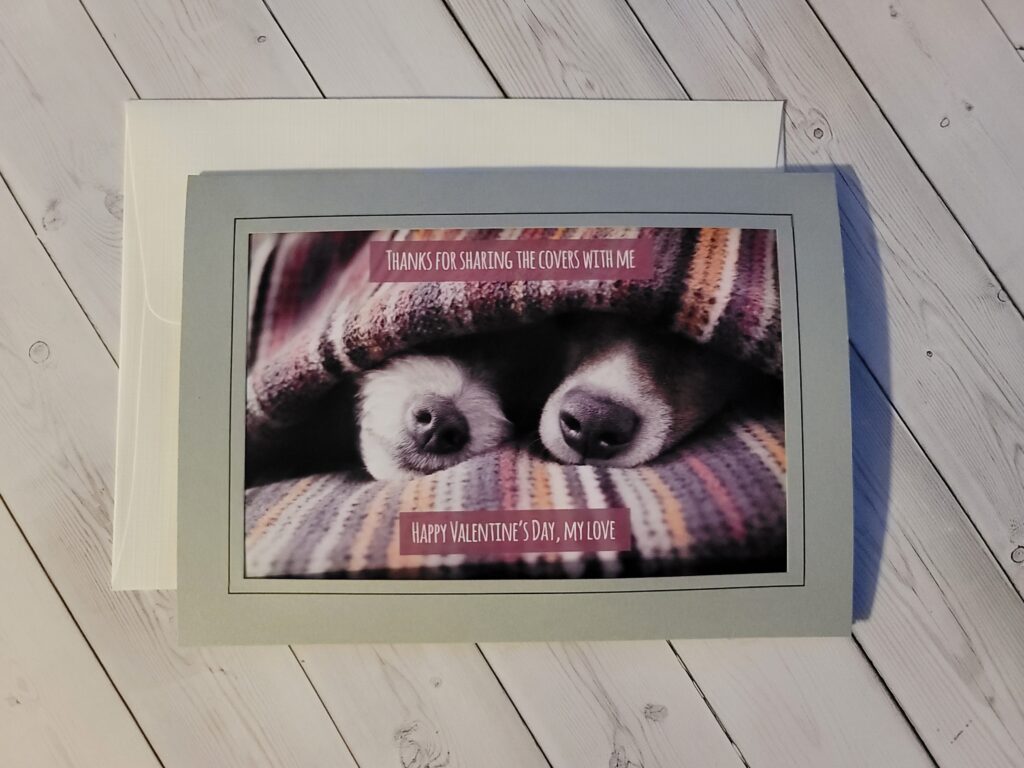 Julie
Julie Saffrin is the author of numerous published articles and essays. Her latest book, BlessBack: Thank Those Who Shaped Your Life, explores the power of gratitude and offers 120 creative ways to journey toward positive, lasting change.