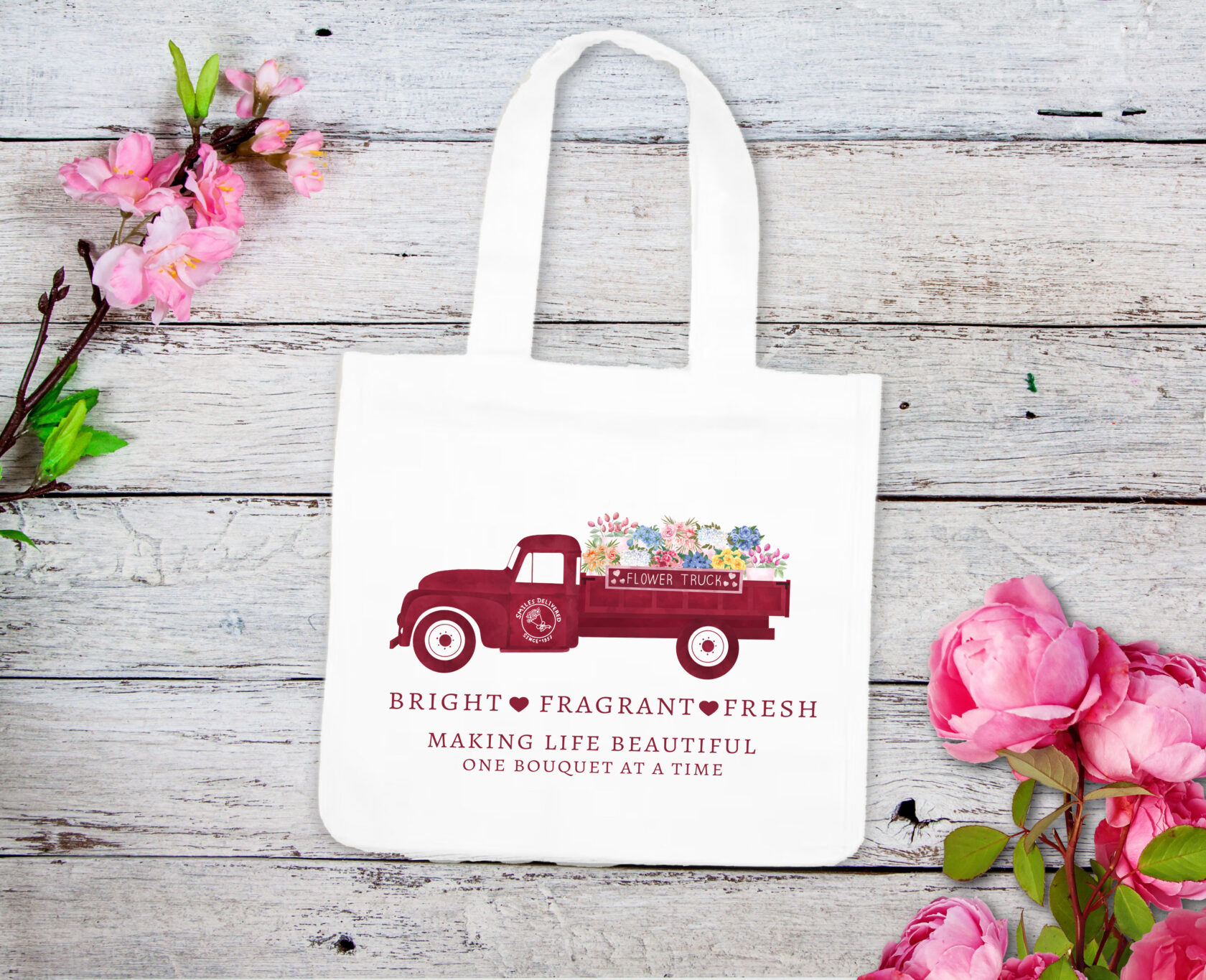 We spent January away from Minnesota. We rented a VRBO (Vacation Rental By Owner) home that gave us all-day views of Superstition Mountain's Flat Iron in Gold Canyon, Arizona. The reprieve from snow and subzero temps was wonderful. I am all filled up with Vitamin Sunshine and gratitude.
As we have done in previous years, we visited with friends while there, and then reconnected with friends from the early years of our marriage who now live half the year in Gold Canyon. I found it so much fun to see what people did and do with their lives from when they married 40+ years ago until now. I think in the last three years, a good share of Minnesota folks have decided a warmer climate in the winter is necessary and I concur :-).
The most remarkable blessing of our trip, was having all three of our sons and their families with us. Each family rented their own place and we'd figure out each day as to work schedules, "home" school, and baby naptimes. So many memories were made, from learning about cactus, to hiking in the mountains, to swimming in the VRBO pools, ATVing, helping one of our grandchildren learn how to rollerskate, helping with "Home" school, and lighting off Esser rockets in the desert. Our youngest grandson even started walking in Arizona.
Sam and Rick climbed to the top of Flat Iron – what a feat! It's not that long of a walk, but the rise is 3,700 feet in elevation.
Funny story. So, Rick's brother and sister-in-law are wintering in Arizona near the Mexico border. We decided we should meet halfway for dinner. So, we met at Li'l Abners in Tucson. Li'l Abners has been around forever, 50+ years. In fact, the last time Rick and Bob have been at Li'l Abners together was when Rick was 13-14 years old, in the '70s ( back when long hair was the rage for teenage young men). Rick and his parents were visiting Bob and his wife when they lived in Tucson all those years ago. While at the restaurant, Rick had to use the bathroom. As he was entering the bathroom door, a waitress stopped him and said, "Oh, the women's restroom is over there." He turned, and she blushed, and said, "Oh, I thought you were…." Sure wish I could have been there for that exchange.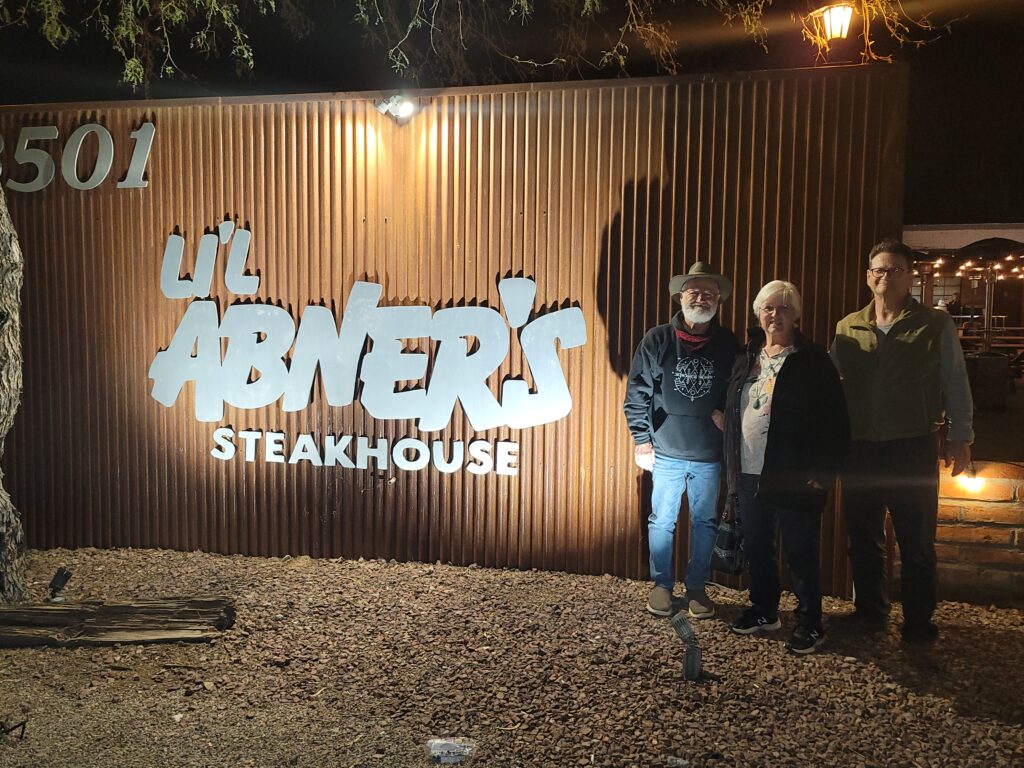 I am so grateful to have had the time to just be with family, to have leisurely conversations not built around a clock or school or bedtimes. Just being present with one another was truly a gift. I told my family after we returned that should I die tomorrow, that their being in Arizona with us will forever be the greatest blessing of my life.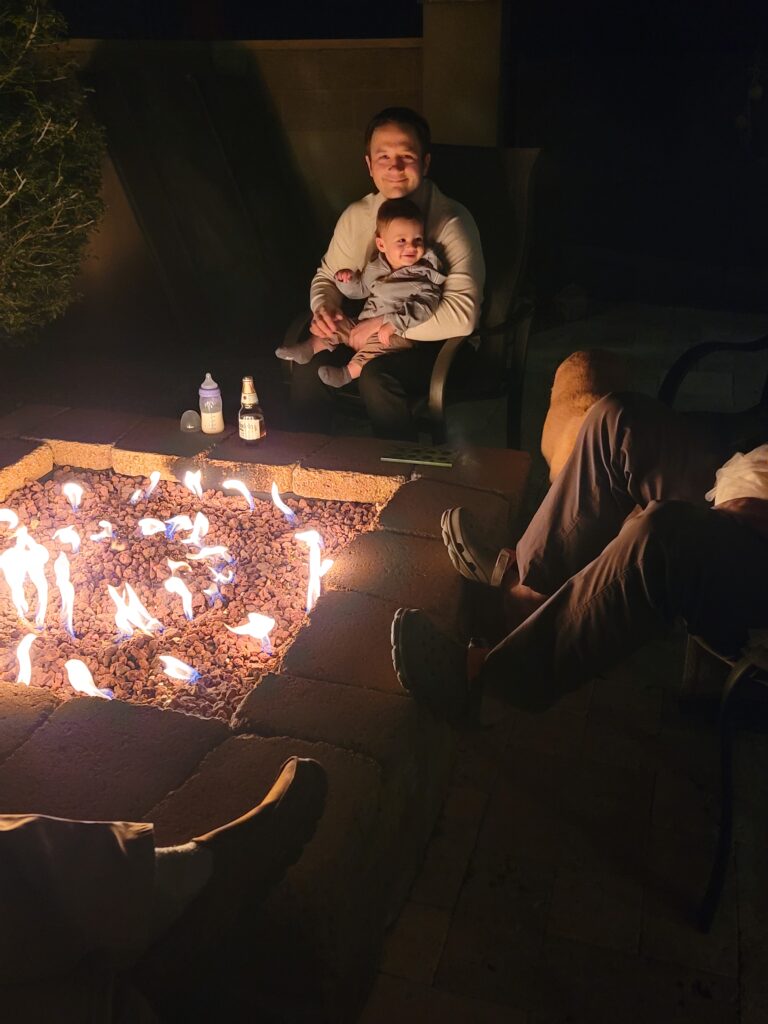 My kids and their families bought me a Swing Heat press for Christmas. I was concerned as to how I would keep my little shop going while I was thousands of miles away in Arizona. So, as my husband told everyone while we were down there, I brought my manufacturing plant with me. We hauled the heat press, my Cricut, and boxes of cards and jewelry to Arizona and I set up "shop" in our VRBO. Here's my manufacturing plant 🙂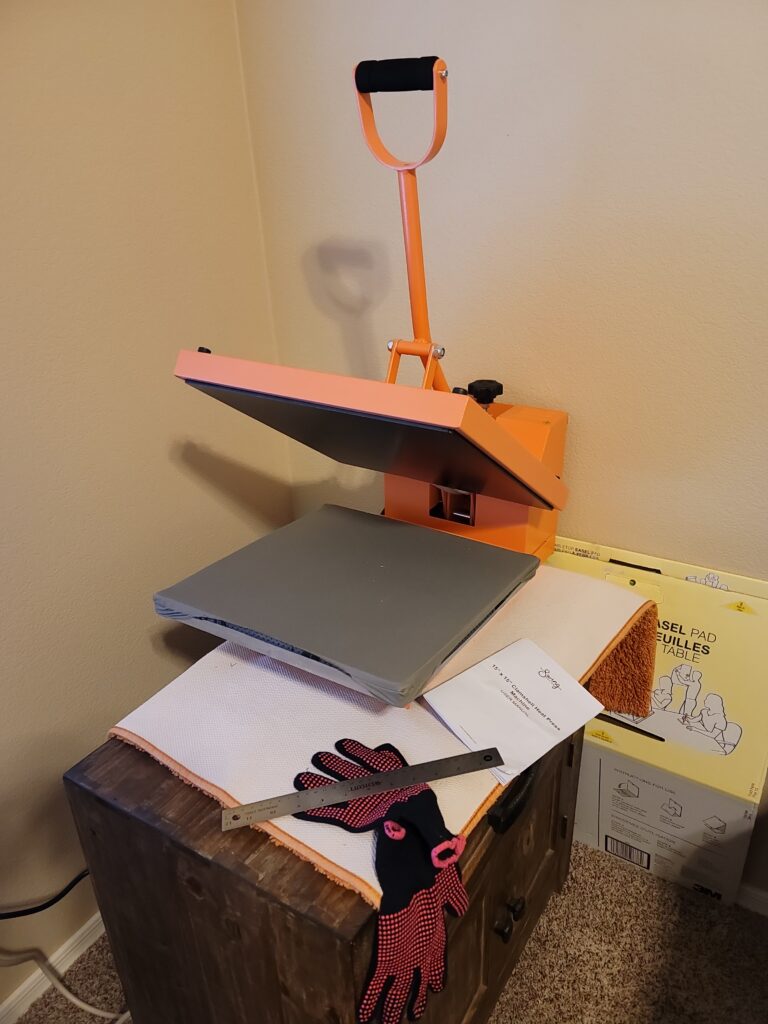 And I figured out how to use my heat press – just in time for Valentine's Day. Here is my very first creation.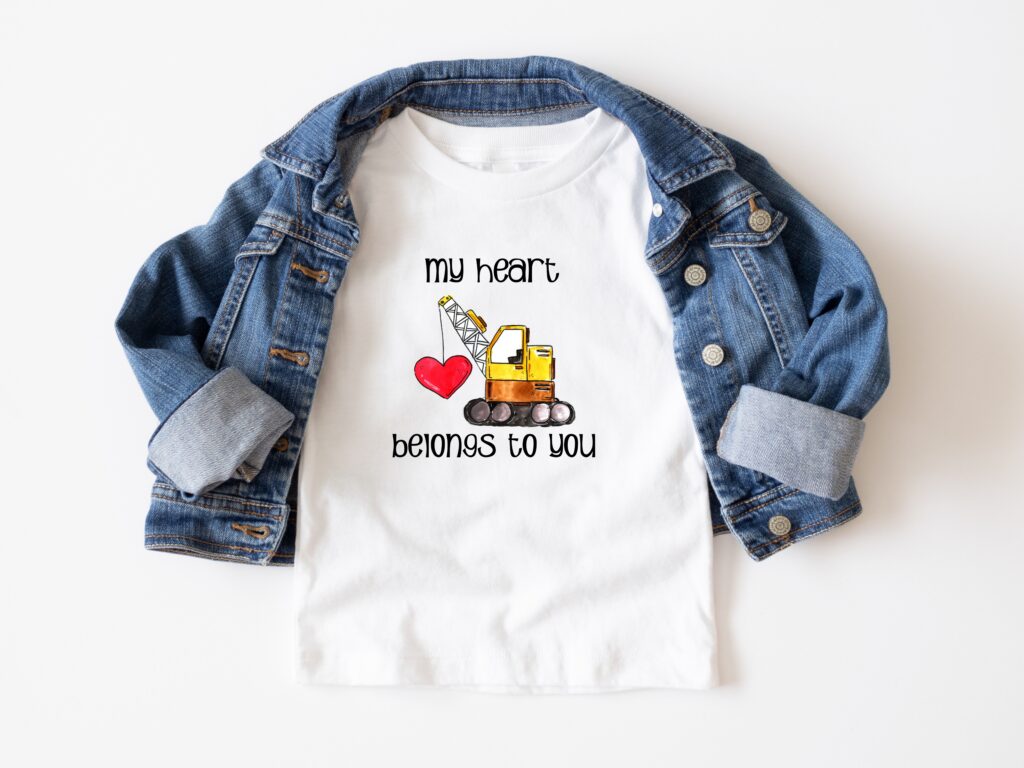 It's a toddler-shirt for boys. It's only one design, but if you like it or want to get a little something for your son or grandson for Valentine's, if you order by Saturday, you'll have it in time for the holiday. Just click this link to purchase it, and I'll get it in the mail pronto. By the way, as always on my website store, I offer several ways to pay – from using your credit card to using PayPal. And shipping is FREE. Note: 2T-4T sizes are available. If you need a smaller size, please e-mail me, and let me know the size you need.
I also designed an image that I "heat pressed" onto tote bags and dishtowels. I took an image of an old French Citroen delivery truck and turned it into a flower delivery truck. To honor my parents, I added "since 1957," the year my parents got married. It's also available in my shop by clicking this link. It's perfect not only for Valentine's Day, but also to gift to a friend as a birthday present, give to your mom or daughter for Mother's Day, or as a gift to yourself.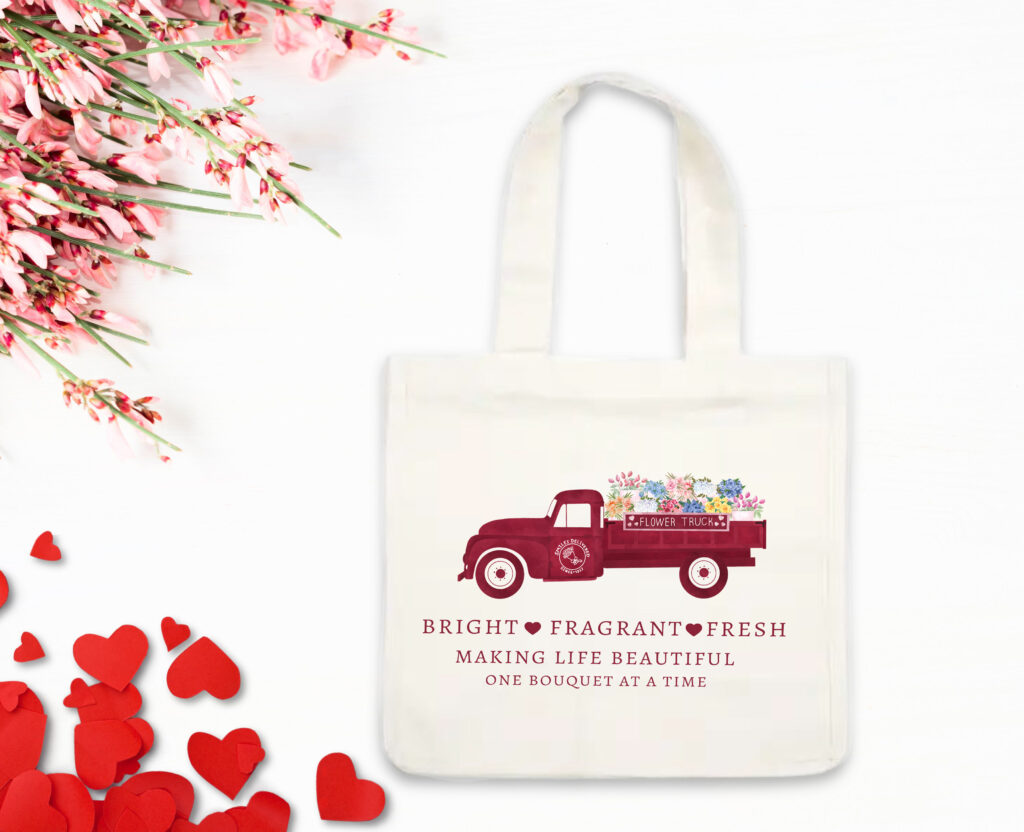 Lastly, I have created a dishtowel using this French Flower Truck print. I don't have it stylized as well as the above images, but this is what the finished product looks like. By the way, the "Love is in the air" is a option and you must request this option by way of using the contact form as I'm only offering this without those words. So, your dishtowel will look exactly like the tote bag above, without "love is in the air" when your package arrives. The dishtowel measures 31″ by 31″ and is 100% cotton.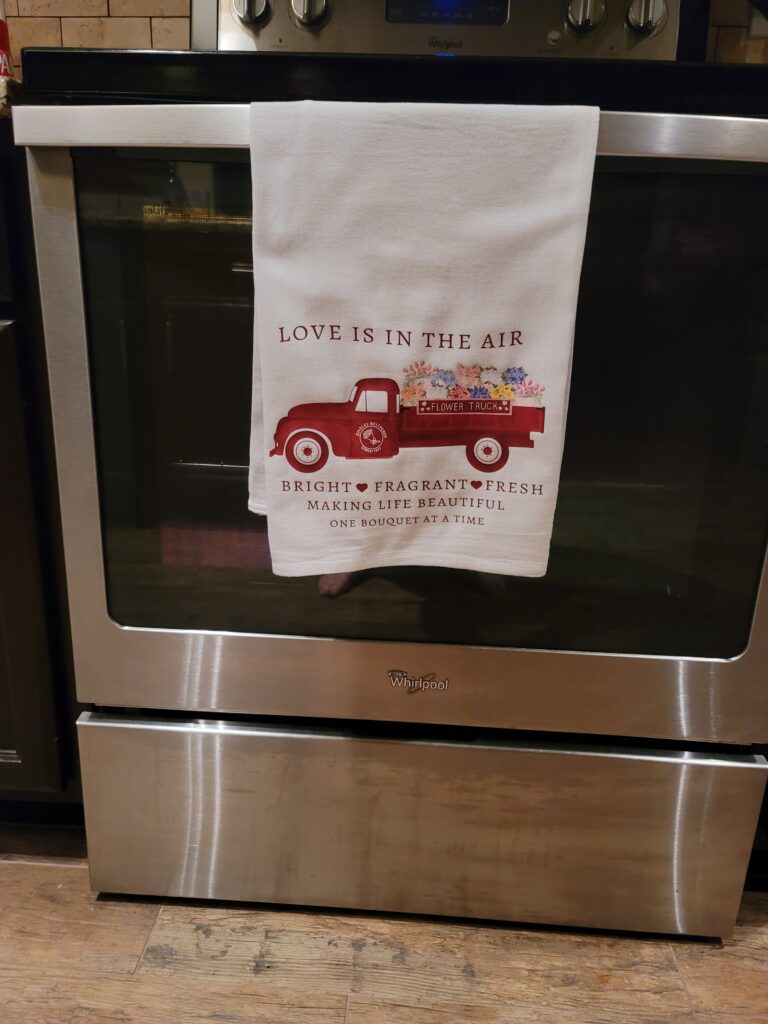 To purchase this dishtowel, please click this link.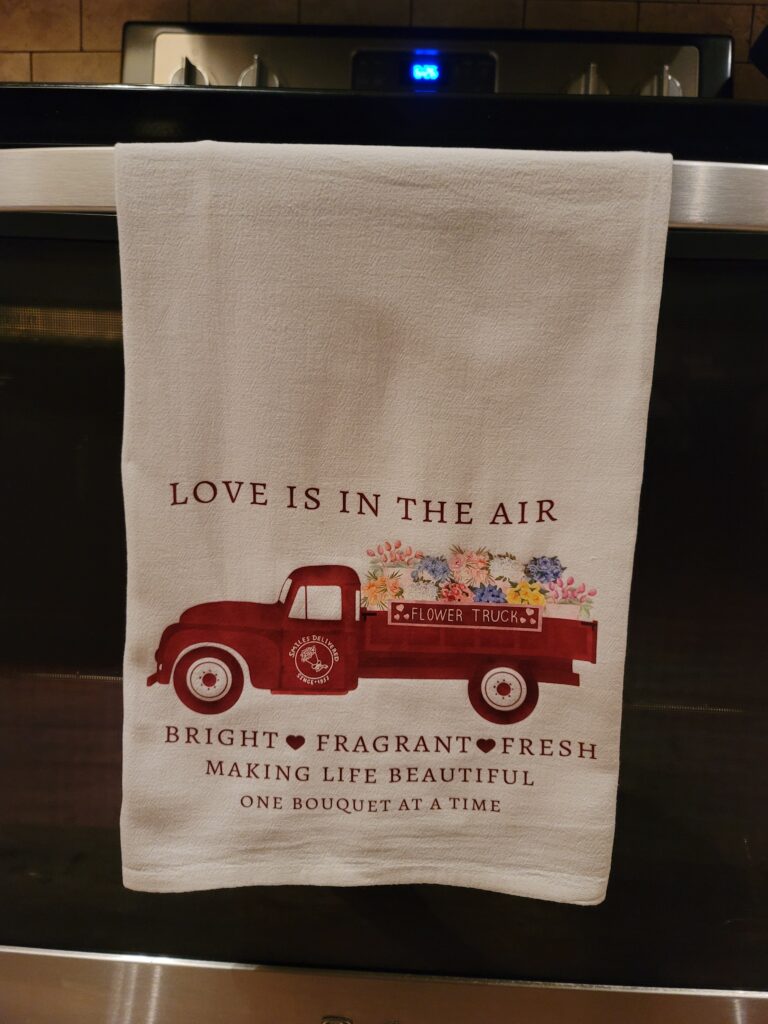 While I'm missing living life without a jacket, I sure am grateful for the warmer weather in Minnesota this month. I hope whatever state you're in (and state of mind as well :-)), that you're enjoying life and making the most of it.
I hope you have a wonderful February.
If you have any questions about the above products, just e-mail me using the contact form.
Julie
Julie Saffrin is the author of numerous published articles and essays. Her latest book, BlessBack: Thank Those Who Shaped Your Life, explores the power of gratitude and offers 120 creative ways to journey toward positive, lasting change.