Description
Lovely, dainty 18k Gold Overlay Mother-of-Pearl Clover bracelet features a beautiful mother-of-pearl shell inlaid into each 1/2″ clover.
Categories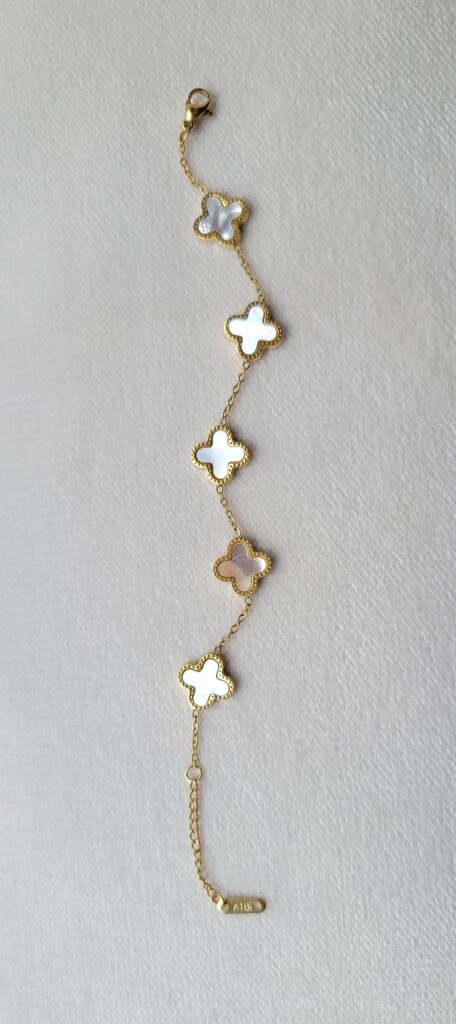 This bracelet is dainty, yet stylish and is light and comfortable to wear.
It is perfect for all women. Makes a great birthday gift, bridesmaids gift, Mother's Day gift, Mothering Day gift, a gift for wife, daughter, grandmother, aunt, godmother, or best friend.
May be worn with Mother-of-Pearl side showing or 18k Goldplate side.
Bracelet Material:
• 18k gold plate over stainless steel
• Nickel-free, Hypoallergenic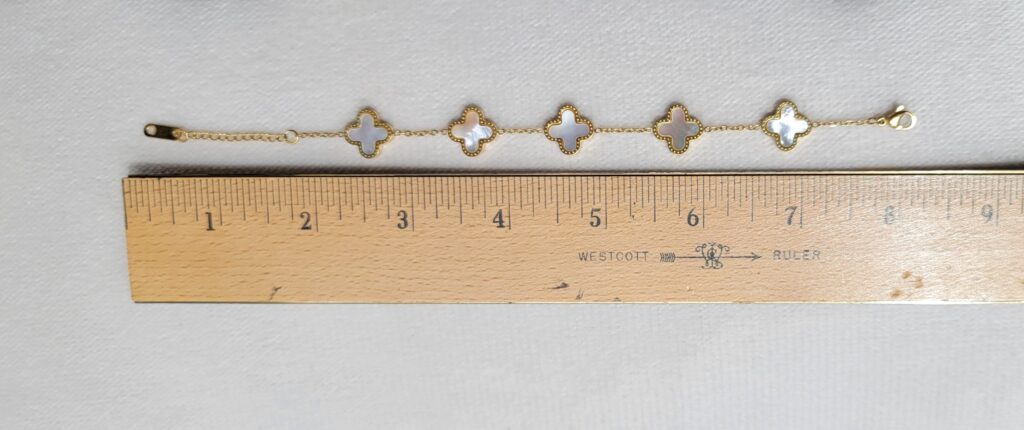 Bracelet Measurements:
• Each clover is a 1/2 inch wide and a 1/2″ inch in length
• There are 5 inches, from one end of the first clover to the other end of the fifth clover including the chain between the clover charms
• 8 inches, from end to end of the bracelet
This shop does not take exchanges, returns or refunds. All items are shipped in perfect condition. However, if you should encounter any kind of delivery problems, please contact me. I want you to 100% satisfied.