Description
These sweet bright red Swedish Candle Holders are perfect for your Swedish Christmas Smörgåsbord Table or Holiday-making. Set one at each person's plate for a special treat. Each set of 2 candleholders. Comes with 4 candles.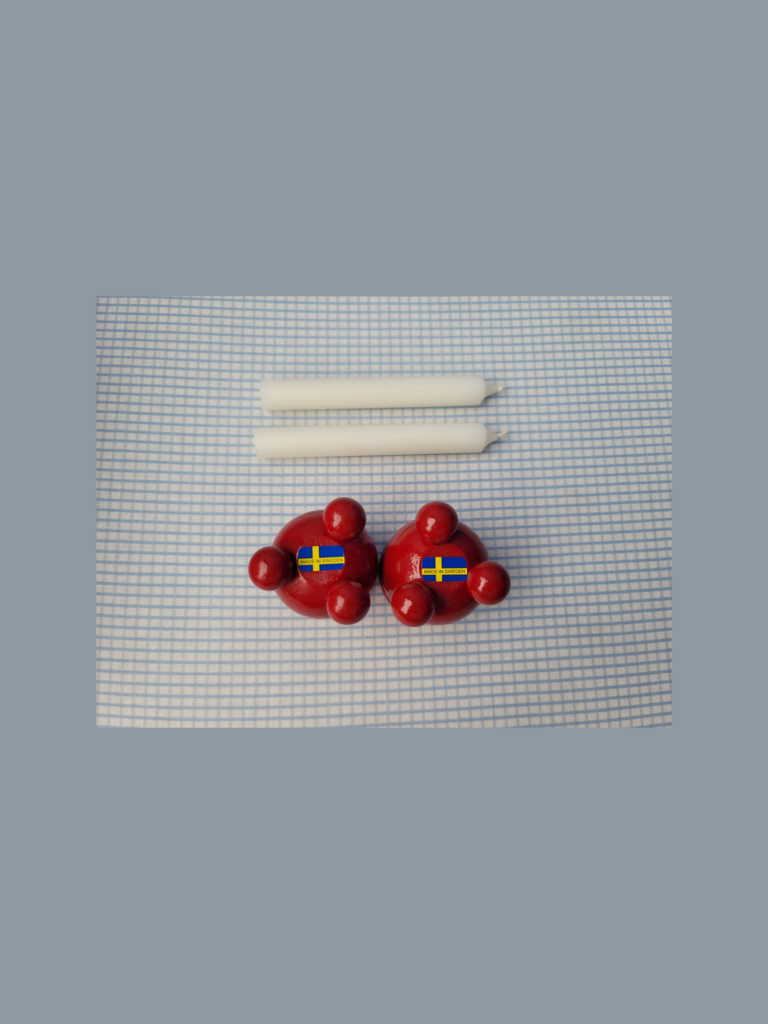 Candleholders are approximately 1 3/4 inches tall and 1 1/2 inches in diameter.
The place for your candle is lined with aluminum to help prevent burn marks.
In youru package, you will receive:
2 new red candleholders
4 new candles that fit the candleholders
Each item is securely packaged in its own bubble-wrapping and placed in a bubble-wrapped envelope.
Free Shipping for this item.