Description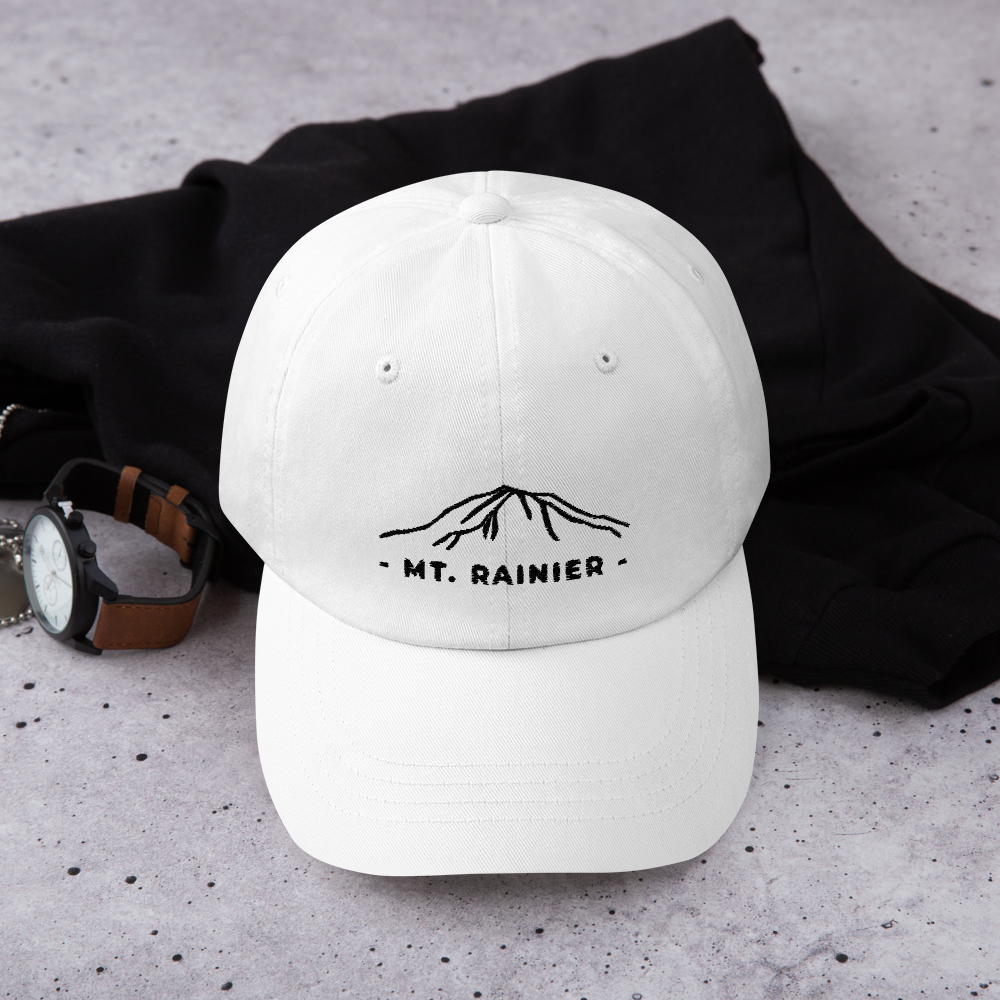 This Mt. Rainier Baseball Hat was designed to capture the majesty of this mountain. Its summit elevation towers at 14,411 ft, making it the highest mountain in Washington state and the Cascade Range.
Once you've visited this breathtaking place, you'll want a memory of it. This hat was designed as a wearable memory for you.
This makes a perfect gift as a:
– Mt. Rainier Hat Gift for Him
– Mt. Rainier Hat Gift for Her
– Mt. Rainier Stocking stuffer
– Mt. Rainier Hat Birthday Gift
– Mt. Rainier Thank-You Gift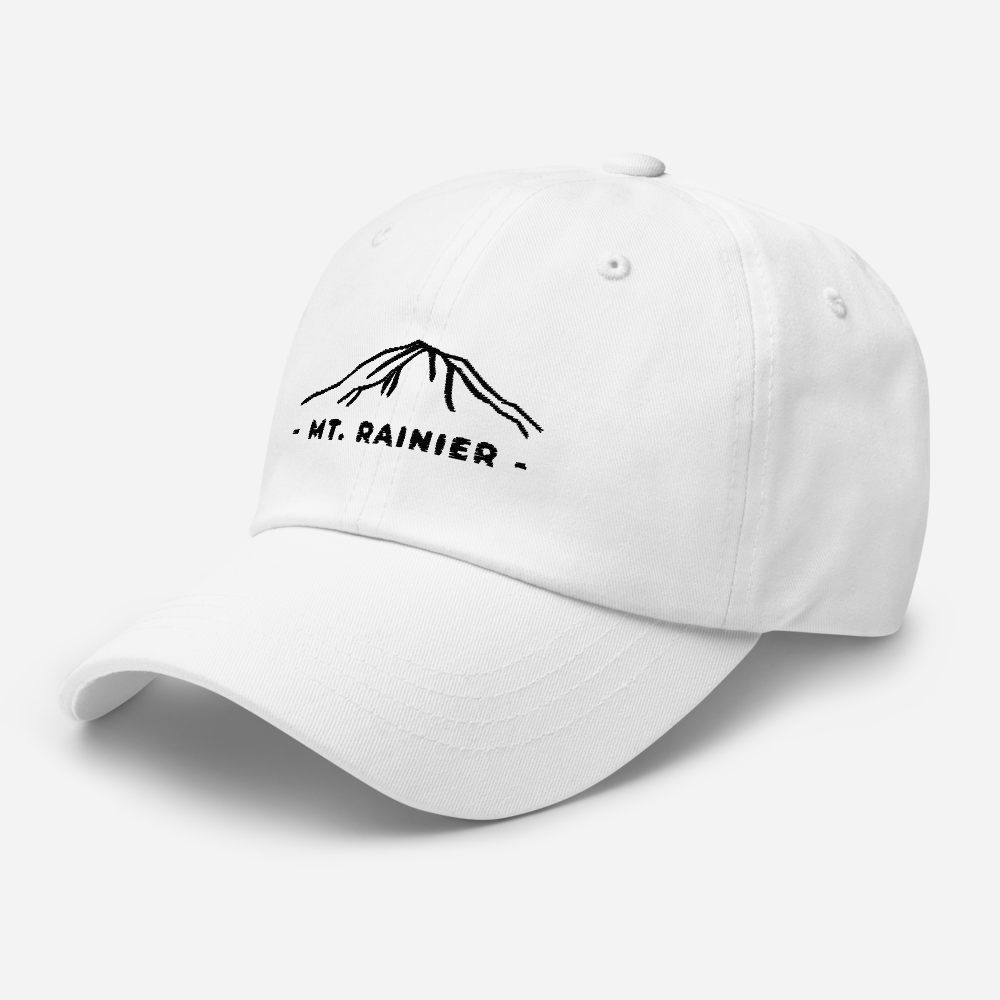 The hat comes in white and a black silhouette of Mt. Rainier along with words Mt. Rainier in black as well. Please note to order early if this is a gift as shipping can sometimes take 10 business days.
• 100% chino cotton twill
• Unstructured, 6-panel, low-profile
• 6 embroidered eyelets
• 3 ⅛" (7.6 cm) crown
• Adjustable strap with antique buckle
Please note: There are no exchanges, returns, or refunds on this item. But, if you should encounter any issues with product perfection or in delivery of this item, please don't hesitate to get in touch by sending a message.