Description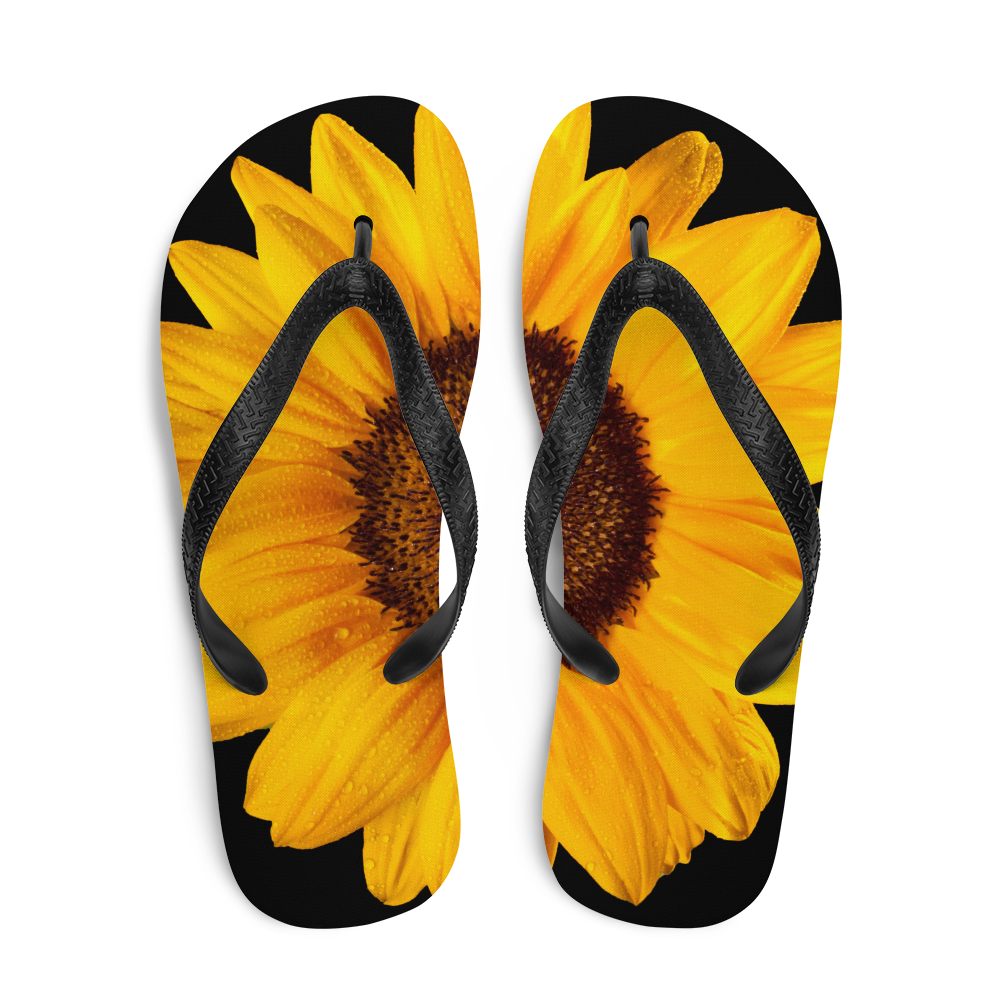 Nothing says summer like sunflowers. These flip-flops are designed for women who love the sun and aren't afraid to express their style in their footwear.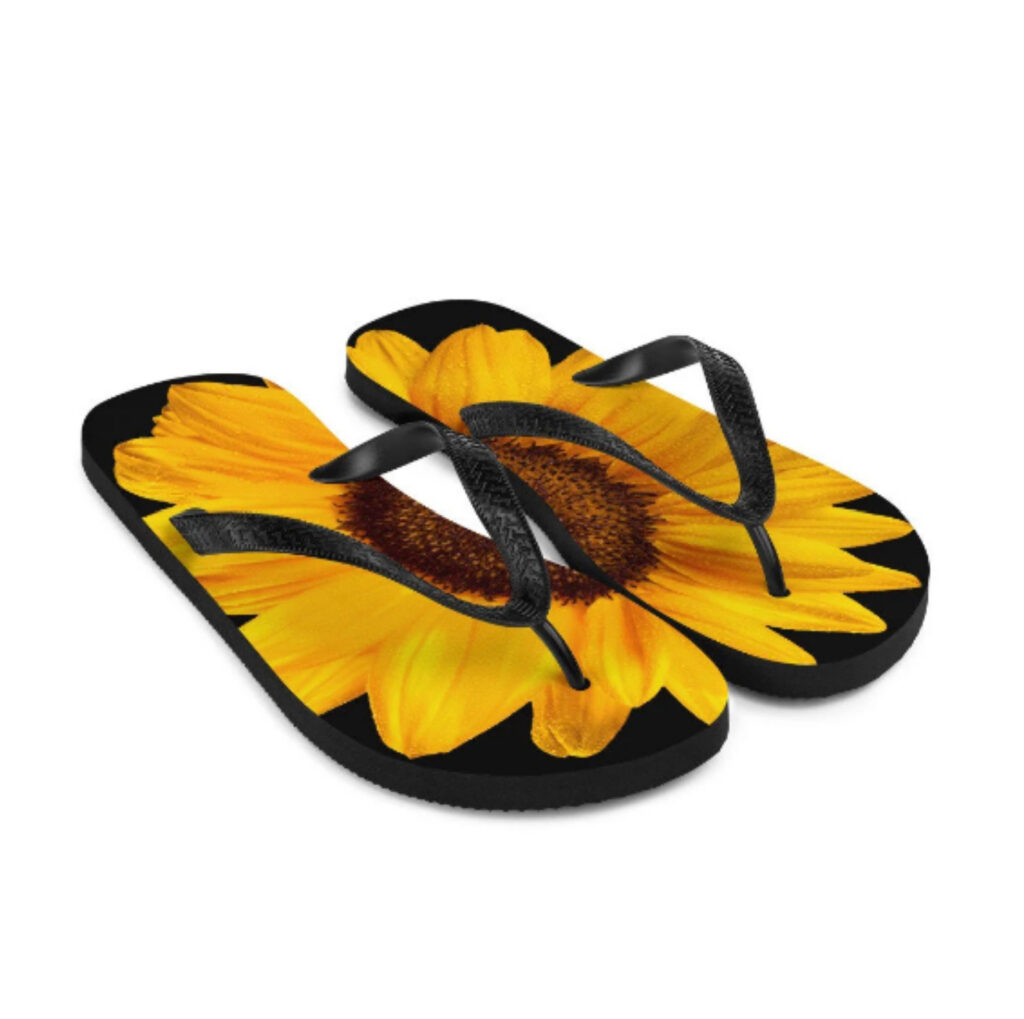 Enjoy an adventurous and carefree summer with a pair of these colorful slippers created just for you!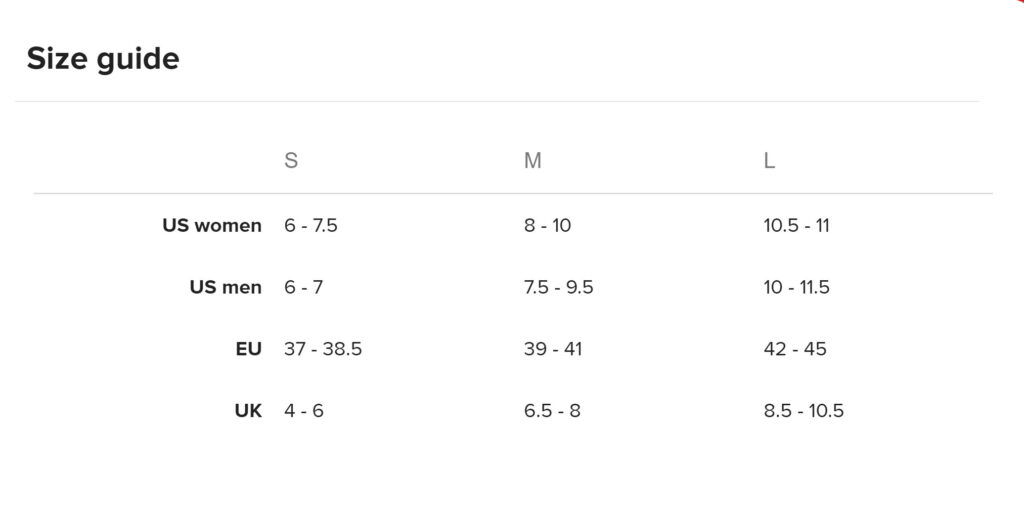 Sunflowers are also the symbol for hope and peace for Ukraine with a nod to the Ukraine flag – sky for blue, sunflower for yellow. This sandal represents the sunflower – that ray of hope flower that points to the sky – toward Heaven and for the hope of this beautiful country.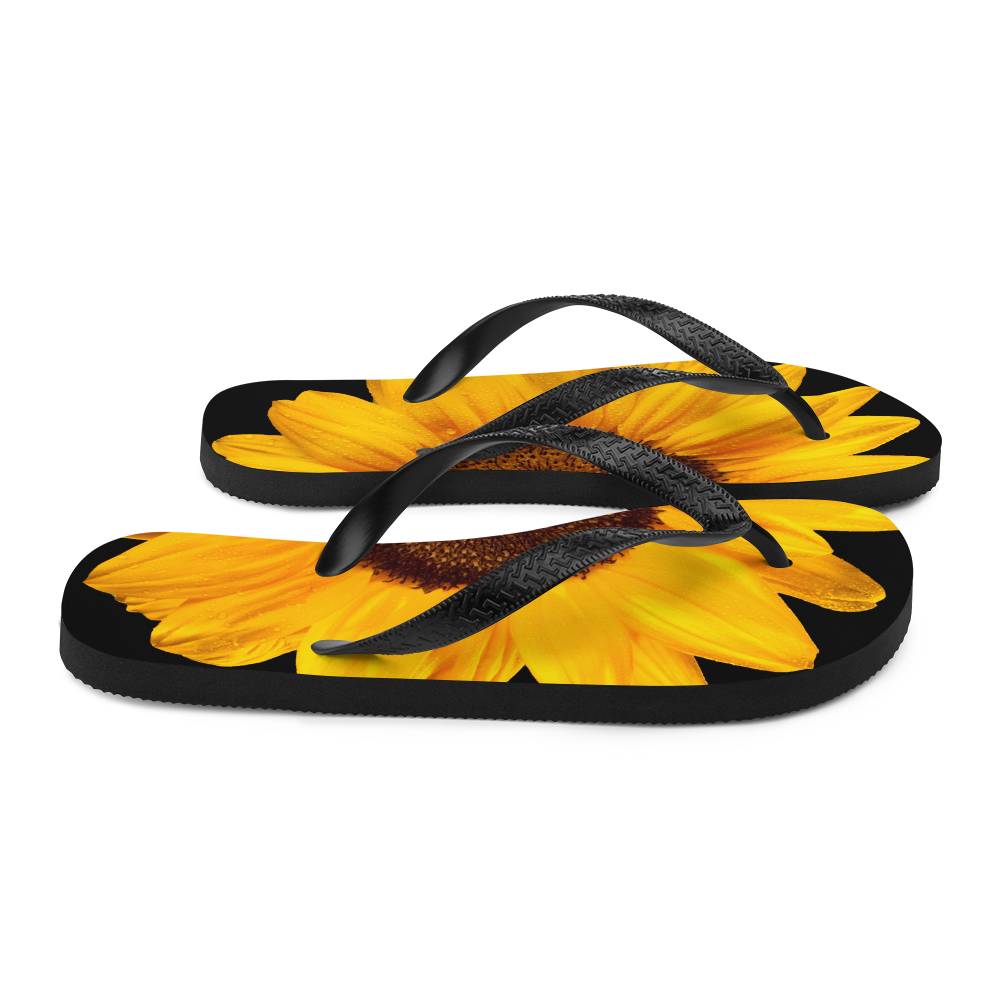 The rubber sole is lined with a soft fabric to make sure you feel comfortable wherever your day takes you.
• Rubber sole
• Customizable 100% polyester fabric lining
• Black Y-shaped rubber straps
• Toe post style
Please note: This shop does not do exchanges, returns, or refund. However, should you encounter any problems with your purchase, please contact me to resolve.