Description
Standing at 316 feet tall, Big Ben, the iconic clock at the north end of Great Britian's Palace of Windsor, has graced London's skyline since 1859.
These Big Ben gift tags were created in honor of this beautiful architecture and to give that extra touch to your gifts.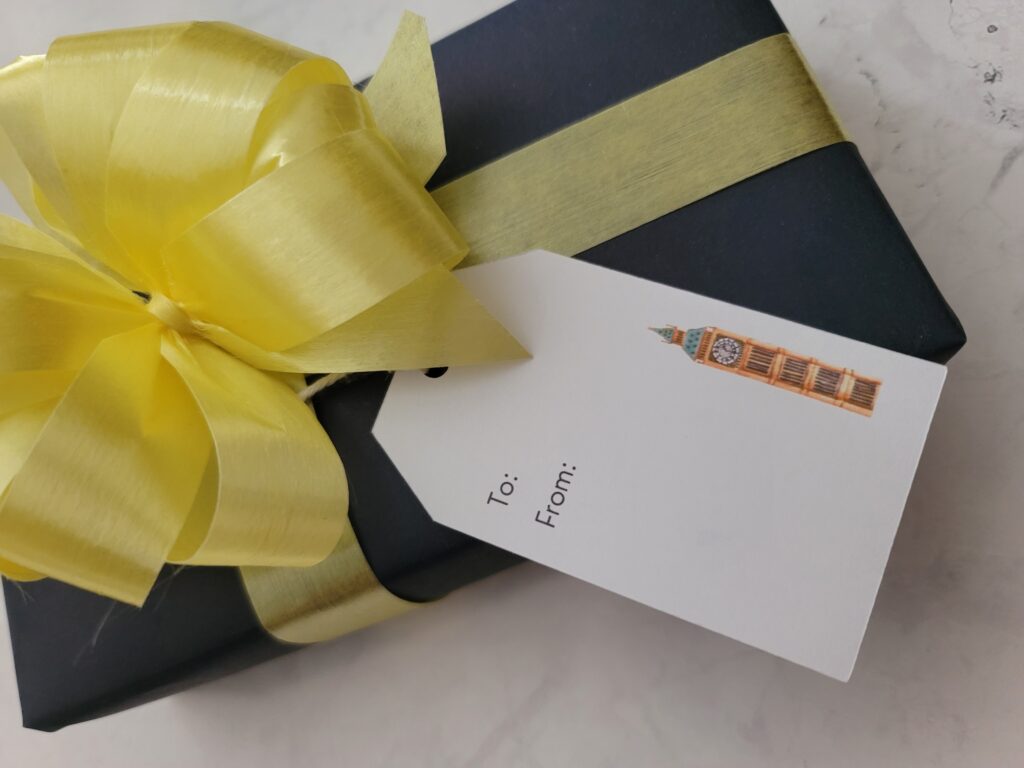 Each set of Big Ben Gift Tags is comprised of twelve 2-inch by 3.5-inch cardstock accompanied by 12 pieces of string to tie the gift tags to your gift.
The Big Ben image on each gift tag is clear and might just find your recipient saving it as a keepsake of this iconic symbol of England.
Your gift tags will be shipped in a protective cellophane sleeve and enclosed in a sturdy cardboard mailing envelope to keep your tags from bending as they travel through the U.S. mail to you.
Please note: There are no exchanges, returns, or refunds on this product. However, if you encounter delivery problems or delays, please send me a message so I can work to resolve any issues.