Description
These 12 exquisitely illustrated Elsa Beskow postcards were drawn by Elsa Beskow. Ms. Beskow was a prolific Swedish artist who drew many scenes of children, especially around the turn of the 20th century.
Each postcard measures 4.25 inches wide by 5.75 inches in height and has room for you to write a traditional-styled postcard note to someone who loves Sweden, Elsa Beskow, and/or all things Svierge.
12 postcards with nostalgic illustrations, one card each for each month of the year. Suitable for the design of seasonal tables in the Waldorf tradition or also could be used as postcard birthday cards. Each postcard has the names of the month in Swedish. Cards are printed on glossy postcard paper.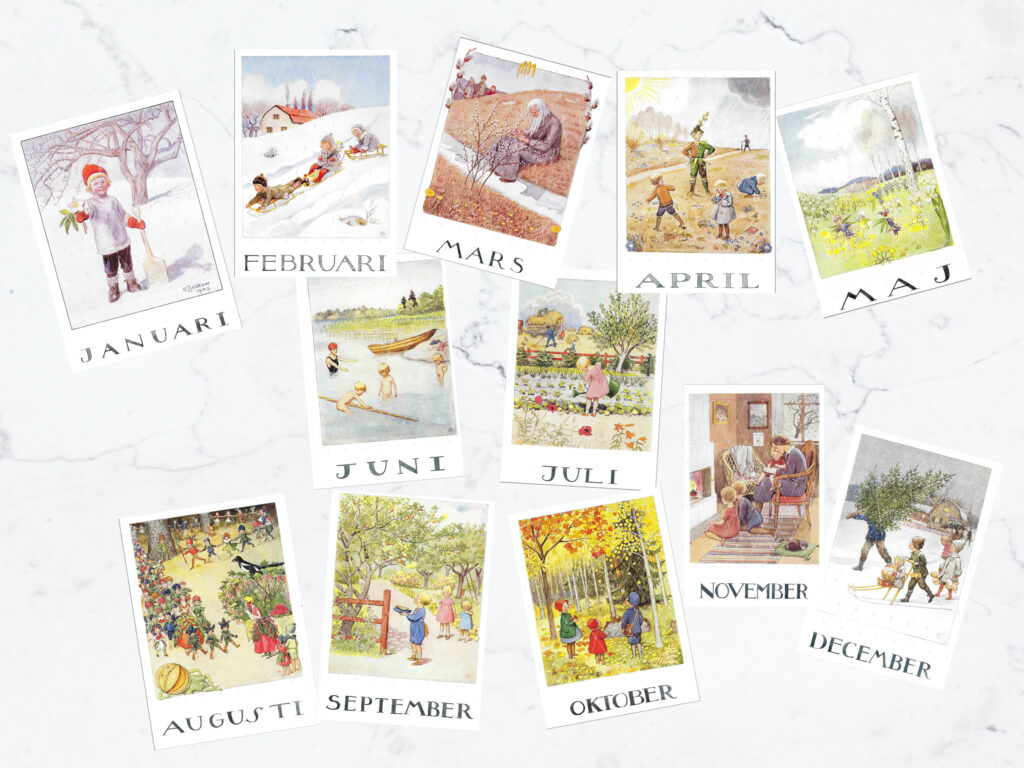 Please note:
The cards will be sent in a cellophane wrapper and mailed in a sturdy cardboard mailing envelope.
This shop does not accept exchanges, returns, or refunds. However, if you should encounter any delivery problems, please let me know and I'll work to remedy the situation.