Description
This Waterproof State of Minnesota Sticker was inspired by the musician, Prince. It's perfect to gift to a friend, for yourself are as a stocking stuffer. Use it as a tag for a present. Each sticker design is hand-illustrated and hand-lettered.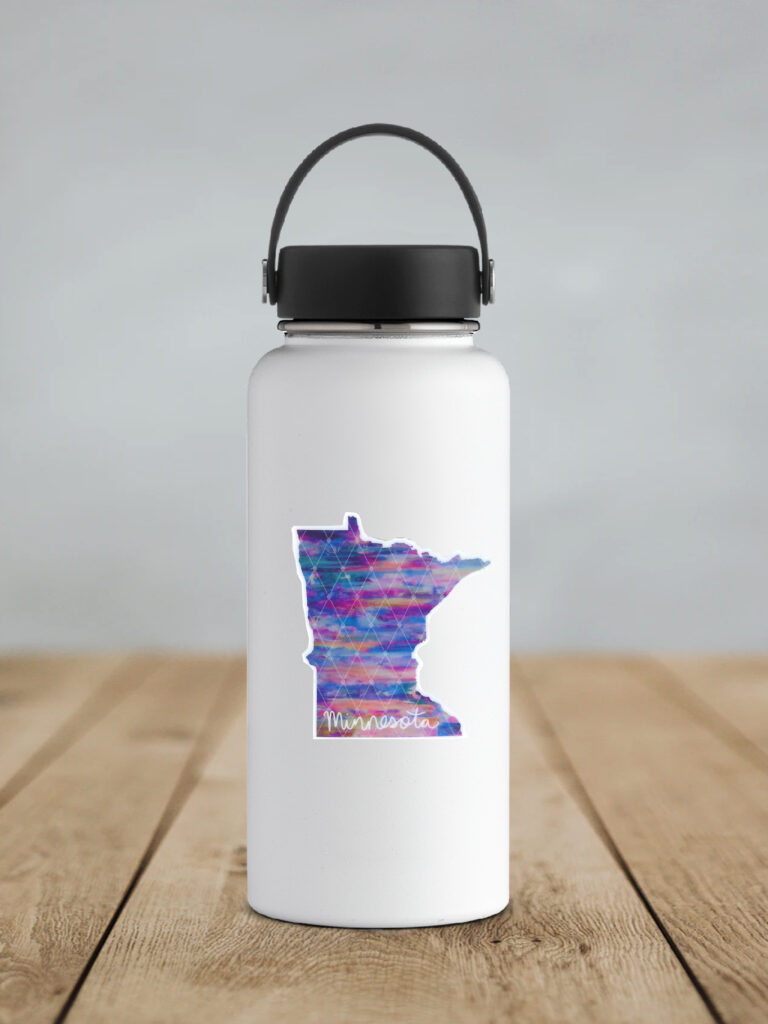 No watermark is on the sticker being sent to you. The watermark is in place for the display of the sticker only and to prevent copying.
Specifications:
• Size: 3″ x 3″
• Material: Thick, durable vinyl with a UV laminate.
• Scratch, weatherproof, and waterproof.
• Perfect for your water bottle, car window, laptop, or journal.
Note: This shop does not accept exchanges, returns, or refund.